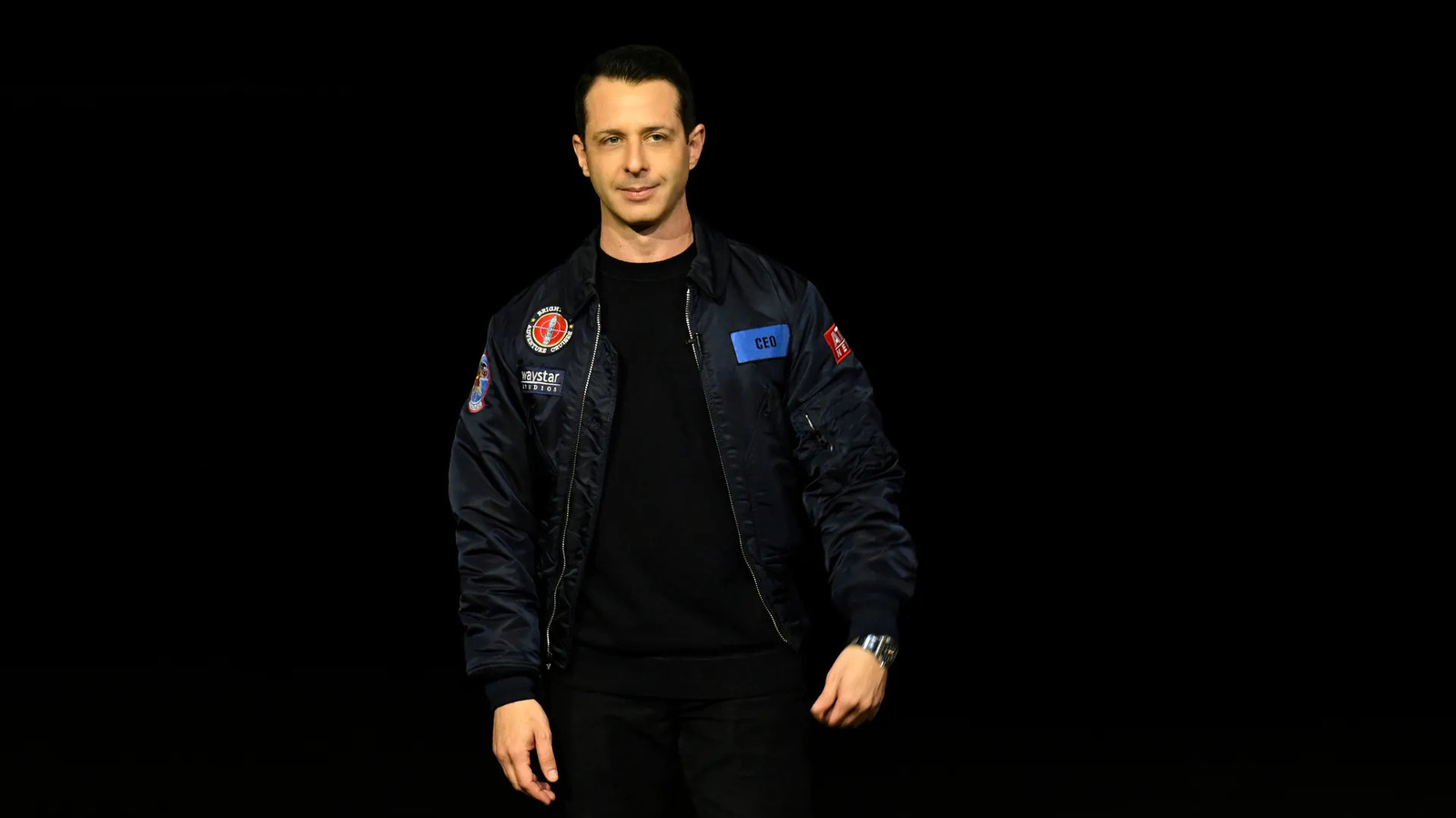 Elon Musk certainly isn't the only CEO to make bold choices at a product launch. Jeremy Strong also took inspiration from other big corporate names for his character's flashy statement jacket. "I had read about Shari Redstone doing a Viacom-CBS product launch where she rode in one of the 'Transformers' cars — it was Bumblebee, this yellow car," he recalled, perhaps also comparing the car to the Living+ house that Kendall commands the event crew to construct in a single day's time.
When it comes to his wardrobe selection — and his overall performance — Strong is not afraid to be excessively meticulous. He appreciates close attention to detail, and he doesn't accept anything less from himself, or his character. "I guess precision and soul are things that I look for in acting and everything," he told W Magazine.
Kendall has gone through a significant transformation through the four seasons of "Succession," and the final episodes seem to be bringing his narrative arc full circle — like the opening scene of episode 5 where Kendall listens to a rap song on the way to work, which closely mirrors the very first moments of the series premiere. Kendall's jacket at the product launch is reminiscent of so many poignant fashion choices that he has made in the past, from his down-to-earth sneakers to his Anxious Man necklace.
A big part of Kendall's inner life has always been communicated through his clothing, and Strong has made sure of that. As Kendall starts to transform, watch his wardrobe — it may reveal hidden secrets about the character before he tells you himself.