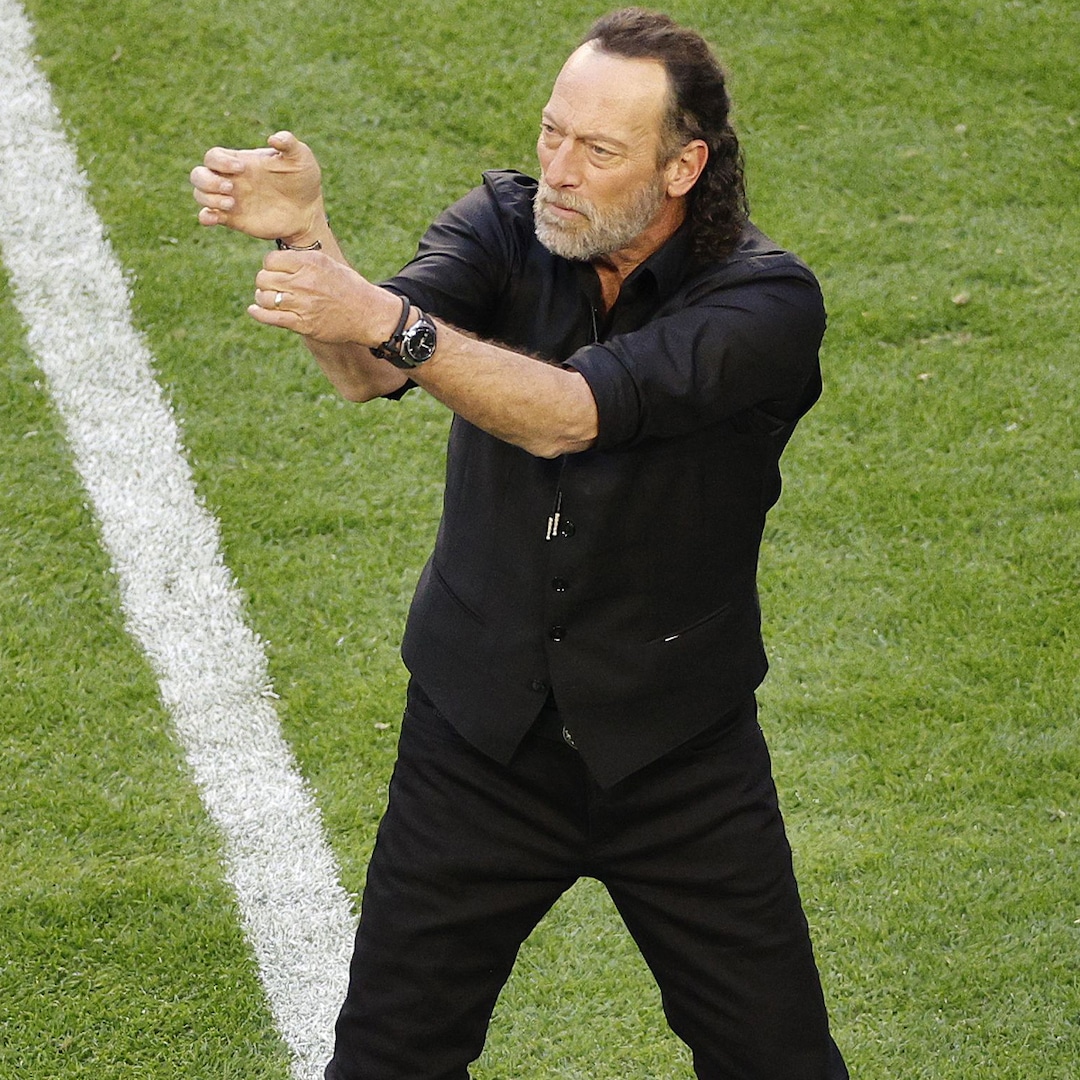 The king of award season is back for a very special event.
Close to a year after Troy Kotsur made history by becoming the first deaf male actor to receive an Oscar trophy, the CODA star attended the 2023 Super Bowl to sign the National Anthem.
On Feb. 12, Troy joined Colin Denny and Justina Miles as the three official ASL translators for the sporting event. The opportunity was something the 54-year-old was thrilled to be part of.
"The National Association of the Deaf (NAD) invited me here and it's so great to see this diversity representing different types of deaf communities," he said during a Feb. 9 press conference. "When they asked me, 'Hey Troy, would you mind signing the national anthem at the Super Bowl?' I said, 'Yeah, sure. I'm in.'"
Troy went on to say he was "honored" to be signing the anthem at State Farm Stadium in Glendale, Ariz., after being born and raised nearby in Mesa.