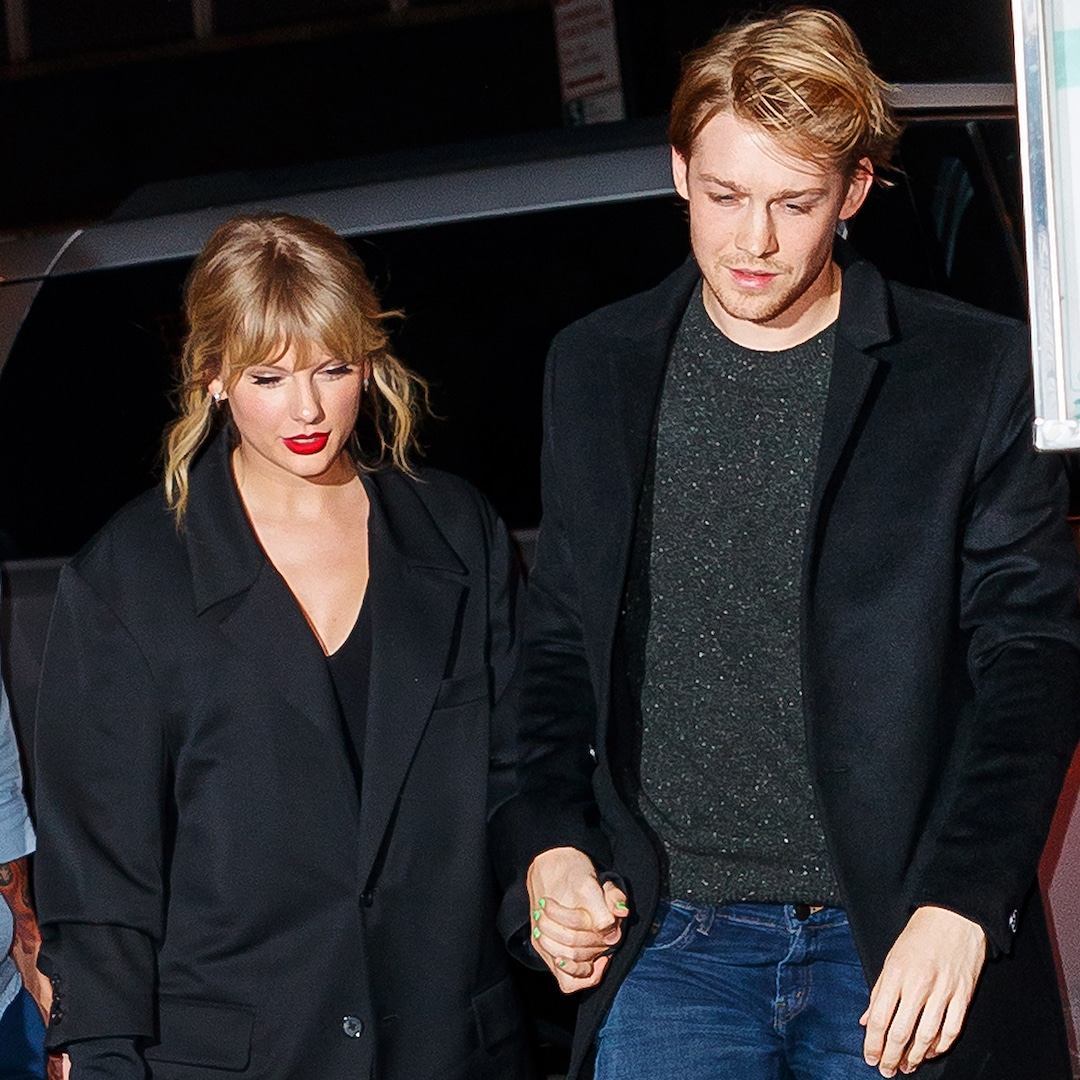 Look what he made her do?
Many fans are speculating that Taylor Swift hinted about a breakup with Joe Alwyn at least a week before multiple outlets reported on April 8 that the two have split after six years together. Fans noted on social media that at her March 31 concert in Arlington, Texas, four shows into her The Eras tour, she removed the track "Invisible String," which many people believe is about the actor, from her set list and replaced it with "The 1," which is about a lost love.
E! News has reached out to Taylor's rep for comment about the breakup report and the song switch and has not received a response.
The singer herself addressed set list changes in general at her Arlington concert. "One thing we said about The Eras Tour: 'You think you can just go online, you think you can just scroll and know the set list?'" she told the crowd, as seen in a Twitter video taken by a fan. "'Let it be said about The Eras Tour, we're tricksy. That's what we are [and] we enjoy a good, healthy set list hijinks."