The White House condemned bomb threats against Anheuser-Busch, the parent company of Bud Light, after a transgender influencer posted a promotional post of her drinking the beer brand.
Conservative groups have called for boycotts of Anheuser-Busch after the video went viral.
"We're going to fight alongside [LGBTQ+ people] to protect their rights, and they should be allowed to be who they are, who they want to be," White House press secretary Karine Jean-Pierre said.
The Bud Light controversy that has drawn national attention has been addressed by the White House.
On Thursday, Biden administration press secretary Karine Jean-Pierre condemned recent bomb threats to several Anheuser-Busch factories in response to a promotional partnership between Bud Light and transgender influencer Dylan Mulvaney. Anheuser-Busch is the parent company of Bud Light.
"When a transgender American posts a video about a brand of beer they enjoy and it leads to bomb threats, it's clear that level of violence and vitriol against transgender Americans has to stop," Jean-Pierre said during her daily press briefing.
Last Thursday, a bomb squad unit was dispatched to an Anheuser-Busch facility in Los Angeles after authorities received an emailed bomb threat that morning, the Los Angeles Police Department said. An employee with the beverage company confirmed to Patch Media that other threats were made to other facilities across the country following a Mulvaney post.
The threats are part of a wider backlash that has targeted Anheuser-Busch. Since Mulvaney posted the video of her drinking a customized can of Bud Light to her Instagram earlier this month, some conservatives have called for boycotts of the beer brand as well as other Anheuser-Busch products.
Some Republican lawmakers have defended those reactions. "If a company that depends heavily on working-class Republican voters wants to insult its customer base, it is going to suffer consequences," Republican Senator J.D. Vance of Ohio told Newsweek earlier this week.
Newsweek reached out for comment via email to Anheuser-Busch and Mulvaney's agent.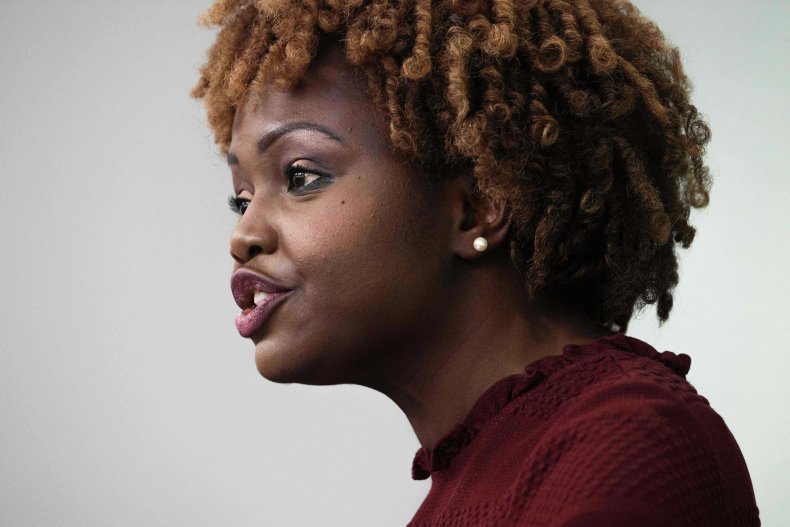 On Thursday, Jean-Pierre said the White House's position on the controversy is part of President Joe Biden's efforts to expand protections for the transgender community.
"The president has been very clear," she said. "The administration is going to do everything that they can to protect LGBTQIA+ people who are under attack. That's what we've been seeing across the country, especially in statehouses. We're going to fight alongside them to protect their rights, and they should be allowed to be who they are, who they want to be."
In recent months, GOP state lawmakers across the country have proposed anti-transgender legislation. At the federal level, Biden has sought to fight back against those bills by reinforcing protections for transgender children, introducing security reforms for transgender travelers and improving access to federal services and benefits for these Americans.
Last fall, Biden invited Mulvaney to the White House to discuss the future of transgender youth in the country. It was the first time in history that a transgender woman had been invited to speak with a sitting president.
Speaking on Transgender Day of Visibility last month, Biden slammed attacks made against the transgender community by "MAGA extremists" and vowed to dedicate emergency mental health resources to transgender Americans.
"I want every member of the trans community to know that we see you," the president said. "You're each made in the image of God and deserve love, dignity and respect. You make America stronger, and we're with you."
Earlier this month, his administration also became the first to weigh in on the topic of transgender sports bans. It proposed a rule change that would allow schools discretion to limit the participation of transgender athletes.
The rule would permit schools to enforce restrictions as long as they can prove that including those students would undermine competitive fairness or potentially lead to sports-related injuries. But it prevents schools from enacting policies that "categorically" ban those students based on their gender identity.