While most eyes are on March Madness and the battle on courts across the nation in the NCAA's basketball championship, another competition inspired by the big event is getting noticed.
People are searching to find out the outcome of hypothetical fights in March Mammal Madness, the brainchild of Arizona State University. While colleges play in a straight knockout competition to decide the national champion, the university is pitching animals inspired by the college basketball teams in a "simulated combat competition" to see which one reigns supreme.
The library pages of the university's website have the rules of engagement, which are applied to determine which animal wins each duel.
The pages state that the competition is in "no way affiliated with or representing" the NCAA College Basketball March Madness Championship Tournament but is "inspired" by those involved.
A number of measures are used to ascertain who is the winner of each duel. The university says that "scientific literature is cited to substantiate likely outcomes as a probabilistic function of the two species' attributes within the battle environment."
To determine the winning animal, the university adds, "attributes considered in calculating battle outcome include temperament, weaponry, armor, body mass, running speed, fight style, physiology, and motivation."
The battles can be watched live on Twitter by following #2023MMM or @MMMletsgo, but the organizers have warned that they don't want spectator trash talk as the animals "battle."
For those who don't want result spoilers, stop reading now.
But there will be pleasing news for emperor penguin and giant-striped mongoose fans, as they both won their contests and progressed to the next round.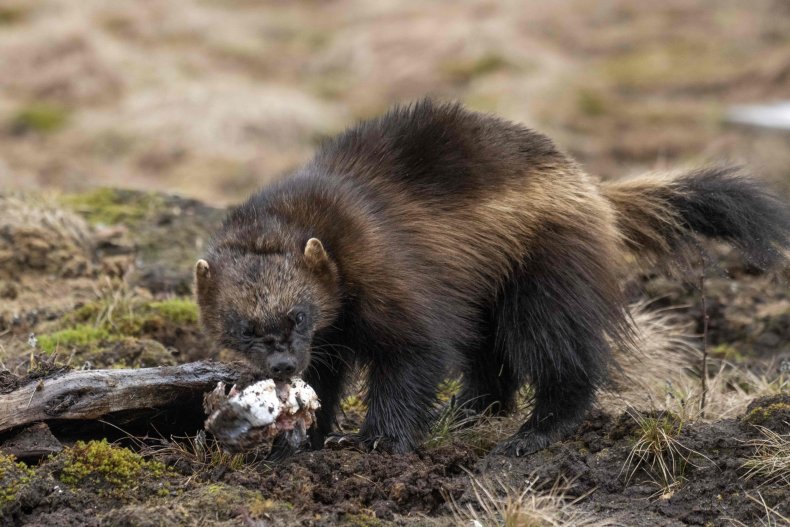 Other winners in the round of 64 included striped rabbit, okapi, hyena and side-striped jackal.
In the four brackets, animals of a similar makeup fight it out in a straight knockout scenario. The groups are called Mighty Stripes, Animal Engineers, Itty Bitty Comeback City and Dad Bods.
There was some sympathy for the cute little red fox that had to take on the fearsome wolverine. The largest member of the weasel family, it has large slashing claws, which could make it a difficult customer in the simulated battles.
Newsweek has reached out to the organizers of March Mammal Madness for comment via social media.
Do you have a tip on a sports story that Newsweek should be covering? Do you have a question about March Madness? Let us know via entertainment@newsweek.com.