The rapid growth of artificial intelligence (AI) has left many retail investors looking for opportunities to invest in companies that specialize in AI technology only to find that there aren't any publicly traded companies focused solely on AI.
The lack of a "pure play" AI stock is epitomized by OpenAI, which released ChatGPT last year and quickly gained over 100 million users but remains privately held. Although Microsoft has made a substantial investment in the firm as part of its exclusive partnership.
Countless other companies use AI in their day-to-day operations, but unless they have user-facing chatbots or image-generating apps, many average investors may not have knowledge of those uses for AI.
Several thematic exchange-traded funds (ETFs) focused on AI have emerged in recent years to help investors get exposure to AI in their portfolios. One such ETF is the TrueShares Technology, AI and Deep Learning ETF (LRNZ).
AMAZON PLANNING CONVERSATIONAL AI CHATBOT FOR WEBSITE SEARCH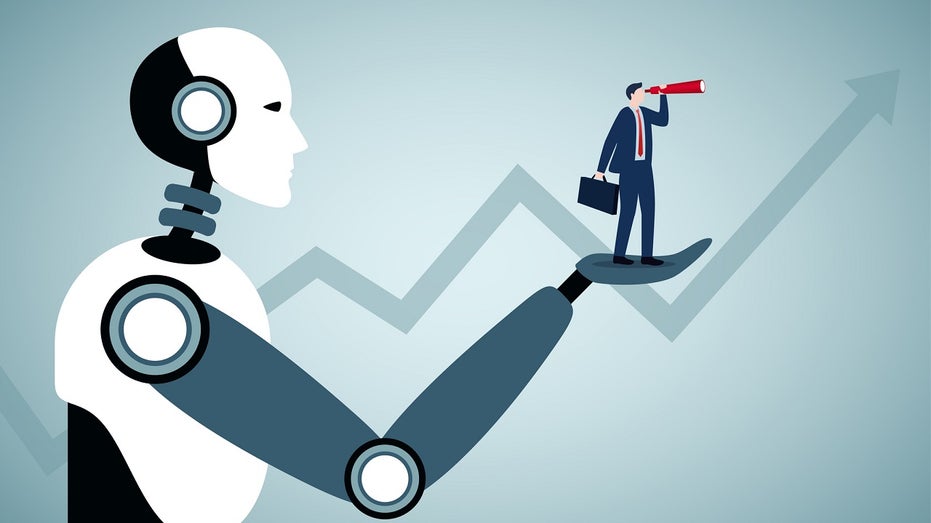 Michael Loukas, CEO of TrueMark Investments, which powers the actively-managed TrueShares ETFs, including LRNZ, told FOX Business retail investors should "look past" the business-to-consumer level of AI that's been characterized by chatbots and image generation apps and look toward business-to-business AI applications from companies "looking for ways to increase efficiency, protect their margins, deliver more capabilities for less cost."
"Look past the mega caps that are putting out their sophisticated chatbots and understand all the other things you do in your day that eventually are going to be affected or improved by AI and deep learning," Loukas added. "Everything from cybersecurity to autonomous driving to drug discovery. Those all involve high degrees of AI and deep learning right now, and it's only accelerating."
AI AND MACHINE LEARNING MAY SPEED DRUG DEVELOPMENT, MANUFACTURING: FDA
Loukas explained to FOX Business that the LRNZ fund is largely focused on companies that have invested heavily in the areas that serve as building blocks for AI and deep learning applications because "all AI is created equal in one capacity: they all need processing, they all need data, they all need algorithms.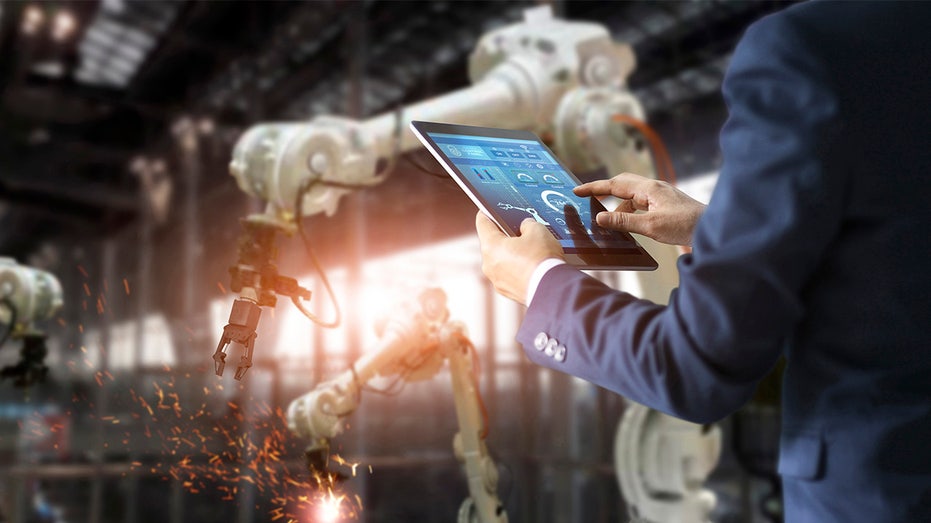 "For us, investing in AI and deep learning really means targeting companies that have utilized their resources, their research and development to perfect AI and solve for a particular pain point," Loukas said. "We know that certain building blocks exist and have to exist for AI to successfully be applied, and those building blocks are processing power, meaning chips, data. AI doesn't function without data, and then, certainly, you have the software itself."
Ticker
Security
Last
Change
Change %
LRNZ
LISTED FUND TRUST TRUESHARES TECH AI & DEEP
27.03
-0.15
-0.55%
AMZN
AMAZON.COM INC.
113.40
+2.20
+1.98%
NVDA
NVIDIA CORP.
292.13
+2.60
+0.90%
INTC
INTEL CORP.
29.22
-0.58
-1.95%
IOT
SAMSARA INC.
19.67
-0.58
-2.86%
AMD
ADVANCED MICRO DEVICES INC.
101.48
+4.08
+4.19%
As of the end of March, LRNZ held 21 companies in its portfolio. Aside from Nvidia, a hardware and chipmaker that is the second-largest holding in the ETF, and e-commerce and tech giant Amazon, which ranks as its 15th largest holding, most of the stocks held by LRNZ aren't household names for average retail investors.
Its largest single holding is Snowflake, a cloud-computing and data storage company that makes up about 8.5% of its portfolio. Rounding out the top five holdings are Samsara, an internet of things company; chipmaker Advanced Micro Devices (AMD); and Mobileye Global, which develops autonomous driving technologies.
GET FOX BUSINESS ON THE GO BY CLICKING HERE
One of the holdings, Unity Software, is typically thought of as a gaming company, but Loukas said the company's "true upside, their true verticals, are outside of gaming," noting the company's involvement in the medical and construction fields.
LRNZ has an expense ratio of 0.68% or 68 basis points. The ETF was launched in March 2020 and is actively managed with adviser Black Hill Capital and portfolio manager Sam Kim.