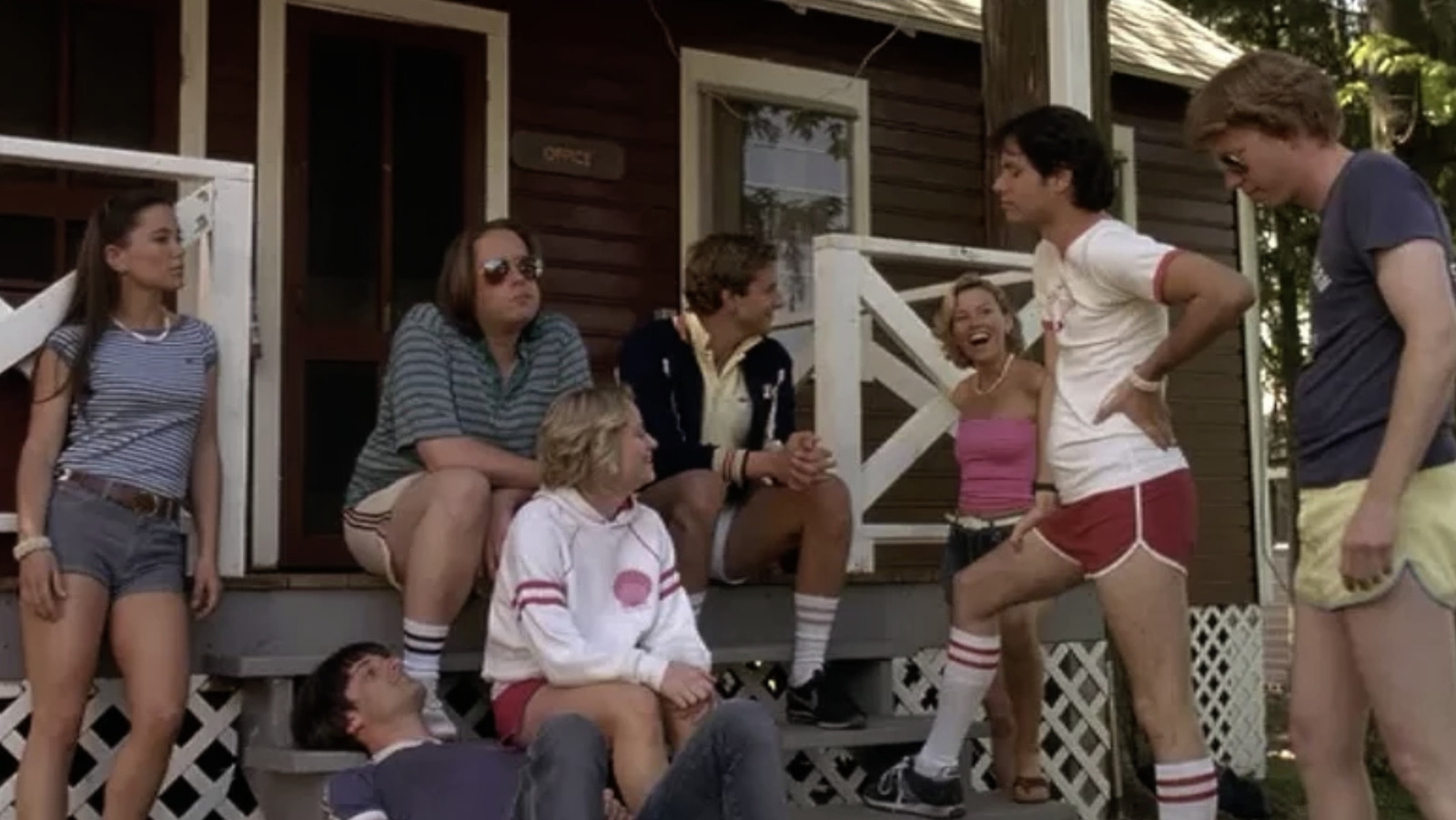 "Wet Hot American Summer" is set on the last day of summer camp in 1981, and despite its raunchy name, it's actually an absurdist take on the teen sex-comedies that were abundant in this era of Hollywood. The film is centered around a group of young camp counselors trying to tie their relationship loose ends before they all part their separate ways. Sexual tensions bubble over, couples split apart, and everything culminates with the Camp Firewood annual talent show.
Filmed in just about 28 days in May 2000 at real-life Camp Towanda, Pennsylvania, the cast and crew of "Wet Hot American Summer" would stay on set and even sleep there for the entirety of the shoot. In a sense, the low budget of the shoot and the casual environment replicated the feeling of an actual summer camp. "You know, we all slept at the camp, it rained every day. So whoever wasn't filming had to go into town, which was about 30 minutes away, and buy beer so that when the days filming was done, everyone, we all hung out" Rudd explained, "We didn't have computers, like, when no one had cell phones, really […] everyone was just there. And also, if you weren't working, you went and watched other people filming their scenes. So, there was a real kind of camaraderie and a feeling, like a collective."
The amount of fun the cast had is visible in the final film, which is full of little improvisational moments and wonderful chemistry between the cast. Sometimes, the line between character and actor often blurs in "Wet Hot American Summer," creating a "you had to be there" sort of feeling that can alienate some viewers, but is a great example of anti-humor.