Dan Snyder, the embattled owner of the Washington Commanders, bought the football team in 1999 for a record of $800 million. He and his advisers are now confident he can sell it for a record $6 billion or possibly more, according to people with direct knowledge of the matter, tell Fox Business.
The reason? Jeff Bezos.
JEFF BEZOS THE FAVORITE WITH THE DAN SNYDER'S FIRM $6 BILLION WASHINGTON COMMANDERS ASK
As Fox Business was first to report, Bezos, the Amazon founder worth $125 billion, is not being summarily rejected by Snyder as a bidder for the famed sports franchise (formerly known as the Washington Redskins) despite media reports to the contrary. In fact, people close to Snyder have reached out to Bezos reps saying the rumors of bad blood are way overblown. Snyder would welcome a Bezos bid, people with direct knowledge of the matter say.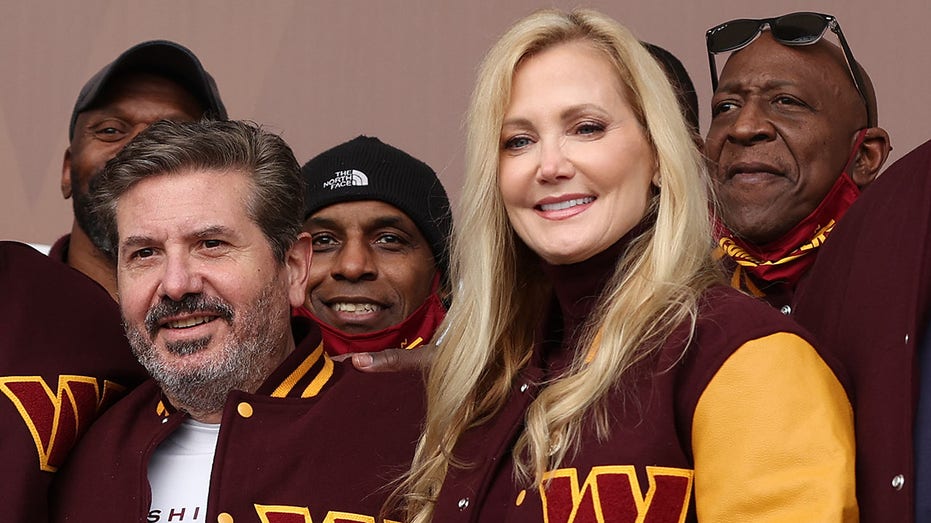 It is for obvious reasons: if Bezos pays at least $6 billion for the team, Snyder would have produced a 650% return on the sale compared to 220.2% return in the stock market during that time. Not bad.
Bezos, Fox Business has learned, has expressed interest in owning the Commanders; both he and his girlfriend, Lauren Sanchez, are big football fans. He is no longer the CEO and running the day-to-day operations of Amazon (he remains chairman). He has hired bankers to explore a bid, but hasn't yet bid. He was put off when media reports surfaced that said Snyder wouldn't sell to him over ill will because of the coverage of the Bezos-owned Washington Post about sexual misconduct allegations that have swirled around management of the team.
The NFL is investigating, and Snyder has denied any wrongdoing.
WASHINGTON COMMANDERS: HOW DID THEY KEEP THE NEW NAME SECRET FOR SO LONG?
The reports prompted a Snyder rep to make contact with someone in the Bezos camp to tell them that the Snyder understands Bezos doesn't control the Post's editorial coverage, people with direct knowledge of the matter first told Fox Business. On Wednesday, several media outlets reported that Bezos and Snyder have spoken, though the details of their conversation could not be determined.
So will Bezos pull the trigger? A rep didn't return an email for comment. A spokesperson for the Commanders had no comment.
The thinking among NFL sources goes something like this: Once all the bids are in, that's when he might make his move and top the offers. So far, only a few potential bidders have emerged who can meet Snyder's demands for a deal that's around $6 billion. They include former Apollo Management founder Josh Harris of Harris Blitzer Sports Entertainment, which owns among other sports franchises the Philadephia 76ers. Another bidder, Tilman Fertitta, owner of the Houston Rockets, is said to be offering around $5.5 billion.
Some NFL sources are dubious if Harris's $6 billion is as firm as has been leaked (Harris Blitzer didn't return a call for comment) given league requirements for equity, etc. Bezos, given his enormous net worth, can easily shell out that type of money and meet the NFL's strict requirements that demand significant equity in any bid, and a limit on minority owners. With Bezos in the game, Harris might also be forced to bid a higher amount, these people add.
WASHINGTON COMMANDERS 'ENGAGED IN FINANCIAL IMPROPRIETIES,' US ATTORNEY'S OFFICE INVESTIGATING: REPORT
Then there's the mercurial Snyder. He's sounding like he wants to sell, but people close to him say it's his choice. The sexual harassment allegations around the team, they say, have a political taint since the Congressional investigation that sparked the NFL probe was conducted largely by the then Democratic house majority, and Snyder is a Republican. His people say they are confident the NFL probe will show he's done nothing wrong.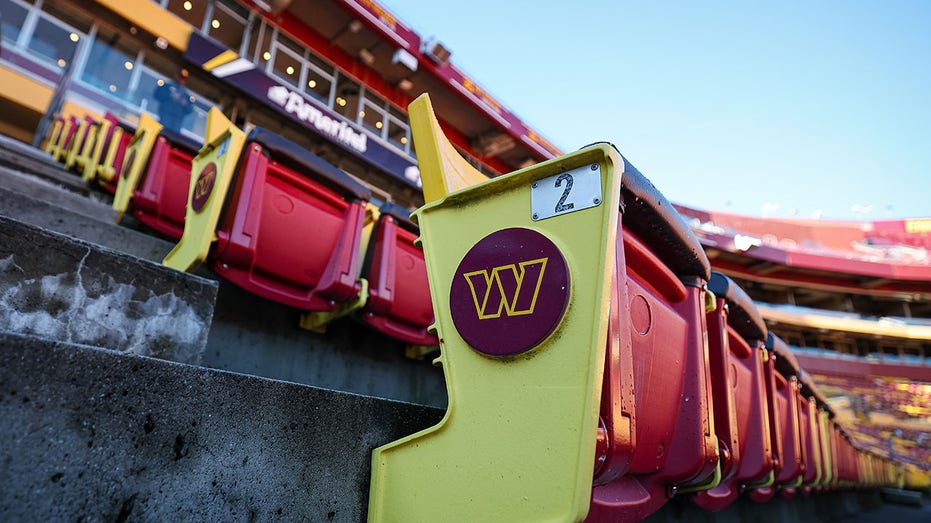 Snyder now runs the team with his wife Tanya, and together they have overhauled management. There is more than a possibility that Snyder could decide to keep a team that he loves if the NFL probe isn't a problem. He is, after all, a long-time fan having grown up in the DC area and he desperately wants to win a Super Bowl.
But people close to Snyder, 57, say he also knows life is too short. He has a great life and a family. Meanwhile, the DC fan base is growing hostile to his ownership since the franchise, known for winning multiple Super Bowls in the 1980s and 1990s, has yet to win since he took over nearly a quarter century ago.
GET FOX BUSINESS ON THE GO BY CLICKING HERE
Plus $6 billion-plus is a hard number to walk away from, which is why Snyder has no problem with the Bezos bid.