Billionaire and famed investor Warren Buffet warned on Wednesday that more bank failures could occur in the near future, amid ongoing economic concerns in the U.S.
"We're not over bank failures, but depositors haven't had a crisis," Buffet said on Wednesday while appearing on CNBC's Squawk Box. "Banks go bust. But depositors aren't going to be hurt."
Buffet went on to state that while more bank failures could occur in the U.S., he noted that depositors shouldn't be worried, saying, "Nobody is going to lose money on a deposit in a U.S. bank. It's not going to happen…you don't need to turn a dumb decision by managers into a panicking the whole citizenry of the United States about something they don't need to be panicked about."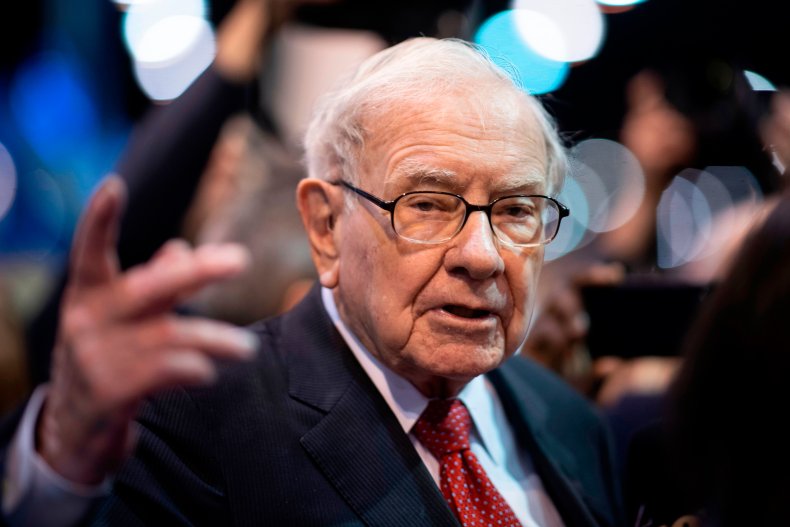 The comments by Buffett come amid ongoing concerns about the U.S. economy following the collapse of the Silicon Valley Bank earlier this year.
In March, the Federal Deposit Insurance Corporation (FDIC) announced that the Silicon Valley Bank had collapsed and said, "To protect insured depositors, the FDIC created the Deposit Insurance National Bank of Santa Clara (DINB). At the time of closing, the FDIC as receiver immediately transferred to the DINB all insured deposits of Silicon Valley Bank."
Prior to its collapse, Silicon Valley Bank had around $290 billion in assets "and about $175.4 billion in total deposits," the FDIC said.
Shortly after the collapse of the Silicon Valley Bank, the Signature Bridge Bank failed and was taken over by the Flagstar Bank, a subsidiary of New York Community Bancorp.
Following the collapse of Silicon Valley Bank, a number of other banks had share trading halted.
The collapse of Silicon Valley Bank and Signature Bridge Bank sparked concerns across the economy and if it could lead to a similar financial crisis as the one in 2008, following the Lehman Brother's bankruptcy.
However, last month, Treasury Secretary Janet Yellen said the current banking crisis is "different from 2008."
"We do not see that situation in the banking system today," Yellen said while speaking at a banking conference. "Our financial system is also significantly stronger than it was 15 years ago…The situation is stabilizing and the U.S. banking system remains sound."
"Similar actions could be warranted if smaller institutions suffer deposits runs that pose the risk of contagion," Yellen added, in regard to the action taken following the collapse of the Silicon Valley Bank.
During his appearance on Squawk Box, Buffett was also asked about Federal Reserve Chair Jay Powell raising interest rates and how he would advise Powell.
"I would say he should do what he thinks is in the best interest of the United States," Buffett said.
Newsweek reached out to Berkshire Hathaway via email for comment.