It will be a busy week ahead for retail earnings as well as key economic reports, along with the one-year anniversary of Russia's invasion of Ukraine.
The stock market is coming off a choppy week of trading with all three major indices, the Nasdaq Composite, the S&P 500 and the Dow Jones Industrial Average ending little changed.
Ticker
Security
Last
Change
Change %
I:COMP
NASDAQ COMPOSITE INDEX
11787.271825
-68.56
-0.58%
SP500
S&P 500
4079.09
-11.32
-0.28%
I:DJI
DOW JONES AVERAGES
33826.69
+129.84
+0.39%
FOX Business breaks down this week's top market events:
Monday, February 20
STICKY INFLATION OPENS DOOR TO STEEPER FED RATE HIKE IN MARCH
On Monday, the stock and bond market will be closed for President's Day.
Additionally, AmazonSmile shuts down on Monday. Launched in 2013, it allowed customers to support their choice of over 1 million charities globally with every purchase. The retailer felt that it was spread too thin and now wishes to narrow down the charities it supports.
Tuesday, February 21
Russian President Vladimir Putin will deliver his state of the nation address to the Russian people three days before the one-year anniversary of his country's invasion of Ukraine.
The Supreme Court will hear oral arguments for Gonzalez v. Google. This case addresses whether Google can be held liable for third-party content that it's algorithms and search engine recommend to users. The Brookings Institution calls this "a case with the power to reshape the internet."
GOOGLE SAYS SUPREME COURT RULING COULD POTENTIALLY UPEND THE INTERNET
Ticker
Security
Last
Change
Change %
GOOG
ALPHABET INC.
94.59
-1.19
-1.24%
Before markets open, investors will get earnings from Walmart and will be listening for any inflation and consumer spending nuggets from the nation's largest retailer.
Additionally, Medtronic and Molson Coors Beverage will also report.
Ticker
Security
Last
Change
Change %
MDT
MEDTRONIC PLC
84.80
+0.60
+0.71%
TAP
MOLSON COORS BEVERAGE CO.
52.01
+0.61
+1.20%
Earnings after the bell will include Coinbase, Palo Alto Networks, Public Storage, Realty Income and SBA Communications.
Ticker
Security
Last
Change
Change %
COIN
COINBASE GLOBAL INC.
65.20
-0.39
-0.59%
PANW
PALO ALTO NETWORKS INC.
169.28
-2.74
-1.59%
PSA
PUBLIC STORAGE
299.01
-0.99
-0.33%
O
REALTY INCOME CORP.
66.12
-0.19
-0.29%
SBAC
SBA COMMUNICATIONS CORP.
281.24
-2.35
-0.83%
Economic date being released on Tuesday will include the S&P Global manufacturing PMI flash, S&P Global services PMI flash and existing home sales. Both PMI flashes are expected to improve but remain below 50, meaning that the industries are still contracting but at a slower pace. Expectations for existing home sales are also optimistic.
Wednesday, February 22
On Wednesday, the Supreme Court will hear oral arguments for Twitter Inc. v. Taamneh, a case involving content moderation on social media with broader implications for other platforms. The case is hoping to clarify how far platforms such as Twitter are expected to go in moderating content of extremist groups.
Earnings before market open will include Baidu, Garmin, TJX Cos. and Wingstop.
Ticker
Security
Last
Change
Change %
BIDU
BAIDU INC.
141.71
-7.30
-4.90%
GRMN
GARMIN LTD.
97.06
-0.13
-0.13%
TJX
THE TJX COS. INC.
79.83
+0.21
+0.26%
WING
WINGSTOP INC
173.49
+0.70
+0.41%
While earnings after market close will include Cheesecake Factory, eBay, Marriott Vacations Worldwide, Nvidia and Sleep Number.
Ticker
Security
Last
Change
Change %
CAKE
CHEESECAKE FACTORY INC.
40.10
-0.32
-0.79%
EBAY
EBAY INC.
48.24
-0.42
-0.86%
VAC
MARRIOTT VACATIONS WORLDWIDE CORP.
157.72
-1.64
-1.03%
NVDA
NVIDIA CORP.
213.88
-6.14
-2.79%
SNBR
SLEEP NUMBER CORP.
33.89
+0.17
+0.50%
Mortgage applications are due on Wednesday and the Federal Open Market Committee will publish its minutes at 2 p.m. from the prior meeting, and New York Fed President John Williams will give a speech at 6:30 p.m.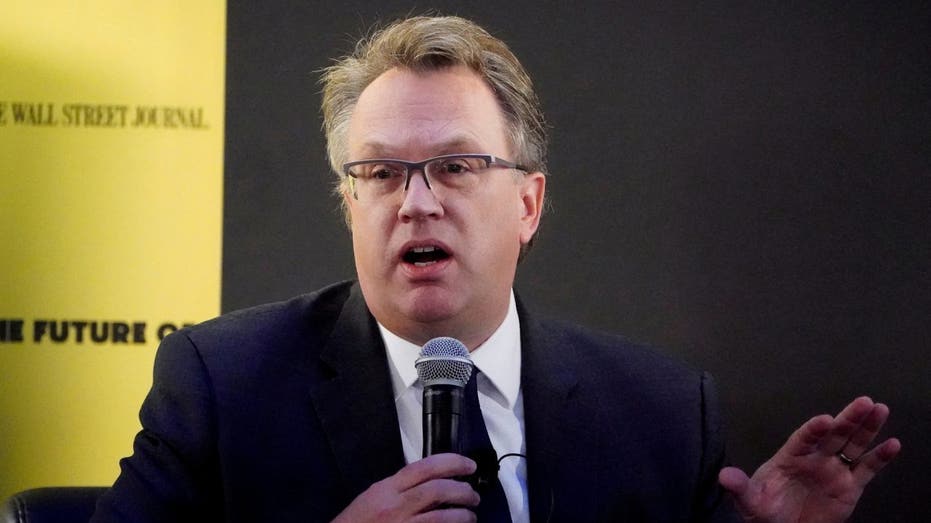 Thursday, February 23
On Thursday, the Federal Reserve Bank of Atlanta's President Raphael Bostic will give a speech at 10:50 a.m.
In the morning, earnings will include Alibaba, Domino's Pizza, Keurig, Dr. Pepper, Moderna and NetEase.
Ticker
Security
Last
Change
Change %
BABA
ALIBABA GROUP HOLDING LTD.
100.04
-3.11
-3.02%
DPZ
DOMINO'S PIZZA INC.
357.20
+0.56
+0.16%
KDP
KEURIG DR PEPPER INC.
35.67
-0.23
-0.64%
MRNA
MODERNA INC.
166.60
-5.71
-3.31%
NTES
NETEASE INC.
85.84
-1.97
-2.24%
While after the markets close, earnings will include Autodesk, Booking Holdings, Carvana, Intuit and Warner Bros Discovery.
Ticker
Security
Last
Change
Change %
ADSK
AUTODESK INC.
219.98
-2.15
-0.97%
BKNG
BOOKING HOLDINGS INC.
2,462.01
-31.17
-1.25%
CVNA
CARVANA CO.
11.37
+0.45
+4.12%
INTU
INTUIT INC.
404.38
-3.98
-0.97%
WBD
WARNER BROS. DISCOVERY INC.
15.43
+0.12
+0.78%
Economic data being released on Thursday will include corporate profits, Q4 GDP (second estimate), initial jobless claims, national activity index, EIA weekly crude stocks and the Kansas City Fed's manufacturing index.
Friday, February 24
Friday will mark the one-year anniversary of Russia's Invasion of Ukraine. Ukraine's minister of defense warned that Russia could launch a new offensive or missile barrage to mark the anniversary.
To mark the day, Ukrainian President Volodymyr Zelenskyy will address the U.N. General Assembly meeting and the New York City Metropolitan Opera will present "For Ukraine: A Concert of Remembrance and Hope".
The Federal Reserve Bank of Cleveland's Loretta Mester will give a speech at 10:15 a.m.
CLICK HERE TO GET THE FOX BUSINESS APP
Earnings in the morning to round out the week will include Cinemark, EW Scripps, Evergy, FuboTV and HF Sinclair.
Ticker
Security
Last
Change
Change %
CNK
CINEMARK HOLDINGS INC.
11.68
-0.13
-1.10%
SSP
THE E.W. SCRIPPS CO.
14.75
+0.11
+0.75%
EVRG
EVERGY INC.
62.10
+1.09
+1.79%
FUBO
FUBOTV
2.36
-0.02
-0.84%
SBGI
SINCLAIR BROADCAST GROUP
19.40
-0.06
-0.31%
Economic data on Friday will include building permits, personal income, personal consumption, University of Michigan consumer sentiment index (final), new home sales and the Dallas Fed's personal consumption expenditures index.