Wagner Group founder Yevgeny Prigozhin contradicted a statement that he made earlier about a Russian victory in Bakhmut shortly after the Ukrainian military dismissed his claims.
The leader of the Kremlin-backed mercenary group said on Sunday that Bakhmut, which has been the site of months-long intense battle between Russian and Ukrainian forces, is "de jure taken" and that Ukrainian troops were "concentrated in the western area" of the city, The Kyiv Independent reported.
On Thursday, Prigozhin said through his press service on Telegram that "the enemy (Ukraine) is not going anywhere [from Bakhmut]."
"They organized defense inside the city, first by rail, then in the area of ​​high-rise buildings in the western district of the city," he said, adding that "for the time being, I think there is no talk of any offensive."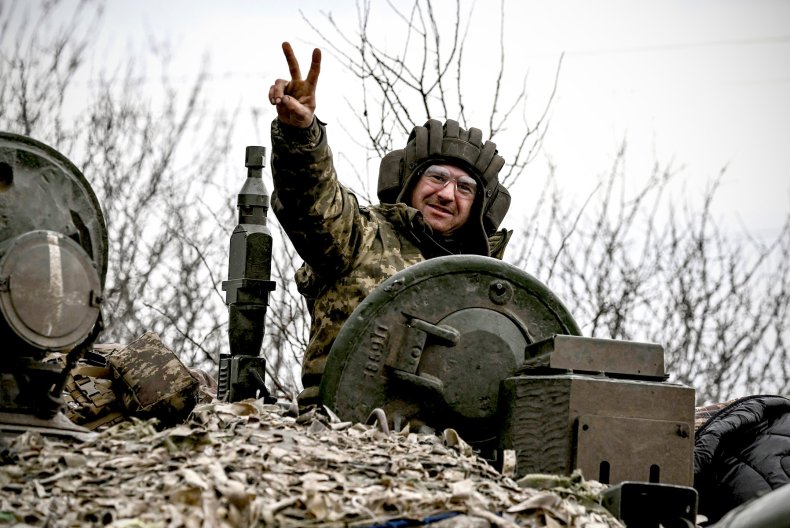 Prigozhin also pointed out that for the Wagner group to advance in Bakhmut they have to resolve issues related to the lack of flanks, ammunition, and a "well-organized" leadership.
"When we solve all these three issues, then we can go anywhere," he said.
The Wagner Group is helping Russia's military in Ukraine, including in attempts to capture Bakhmut, which is located in the contested Donetsk Oblast. The group has been previously accused of human rights violations and attacks on civilians in different countries, including Mali and the Central African Republic. Members of the group were also deployed in recent years to Yemen, Syria, Libya, Sudan, Mozambique and Madagascar, according to a 2022 report by Brookings Institution.
Prigozhin's Thursday statement on Telegram came after he said that his forces took control of Bakhmut's administrative building and raised the Russian flag there. The Ukrainian military denies those claims and said that the building was destroyed by shelling, according to The Kyiv Independent.
"Prigozhin probably goes to Bakhmut because it is not safe for him in St. Petersburg right now. There, you see, restaurants explode. So he sets flags on buildings that have long since physically ceased to exist," Ukrainian Armed Forces spokesperson Serhiy Cherevatyi said on Tuesday during a televised speech, the news outlet reported.
The Wagner Group leader's claim was also denied by John Kirby, the U.S. National Security Council's spokesperson, who said on Monday that the Ukrainian military didn't retreat from Bakhmut and described the battle in the city as "quite, quite violent and quite close," according to Radio Free Europe/Radio Liberty.
"Even if the Russians do get it, it isn't going to change the battlefield dynamics from a strategic perspective," he added.
However, Ukrainian President Volodymyr Zelensky suggested on Wednesday that he might order Ukrainian troops to withdraw from Bakhmut if they are endangered by Russian encirclement.
"For me, the most important is not to lose our soldiers, and of course, if there is a moment of even hotter events and the danger we could lose our personnel because of encirclement—of course the corresponding correct decisions will be taken by generals there," Zelensky said during a news conference in Poland alongside his Polish counterpart.
But he also hinted that it's not yet time to withdraw troops.
Newsweek reached out to the Russian Foreign Ministry via email for comment.