A clip of former President Donald Trump defending the remarks he made in the infamous Access Hollywood tape has gone viral on social media, garnering over 4 million views.
Among the numerous legal battles he now faces, Trump is currently the subject of a civil defamation lawsuit brought by E. Jean Carroll, a former Elle columnist who has accused the former president of sexual assault. According to Carroll, Trump raped her in a changing room at a Bergdorf Goodman department store in New York City in late 1995 or early 1996, a claim he has denied on numerous occasions. She is currently suing Trump for defamation over his previous claim that she lied about the encounter for personal gain.
Despite maintaining his innocence in the case, Trump did not appear in court for the trial and his legal team did not offer a defense. He did, however, sit for a taped deposition in October, during which he was asked to view and give comments on the Access Hollywood tape that was leaked ahead of the 2016 presidential election. The tape features behind-the-scenes audio of Trump during a 2005 appearance on the program, in which he brags to host Billy Bush about being able to grab women in inappropriate places due to his fame.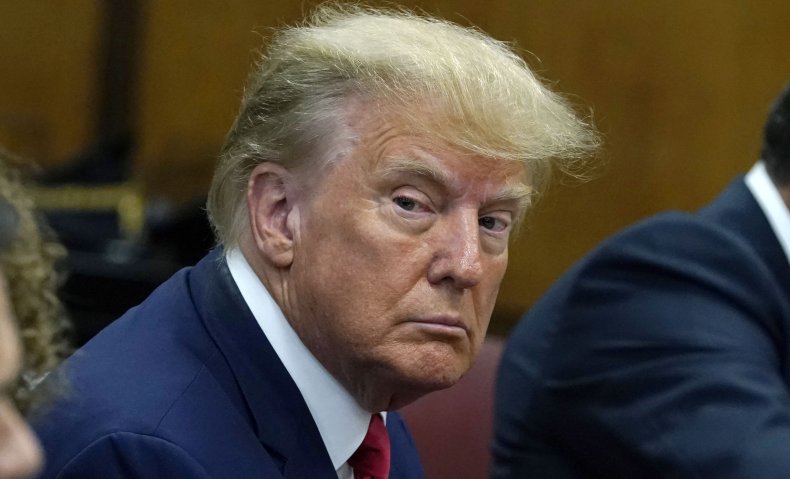 When the tape surfaced, Trump downplayed the comments as "locker room talk" that did not reflect his actual character. The audio was nevertheless used by many as evidence of his alleged predilection for sexual assault.
In the taped deposition, the former president appeared to stand by the remarks he made as "largely true," though potentially "unfortunate."
"Well, historically, that's true with stars," Trump said when asked if he had made the statements in the tape. "Well, if you look over the last million years, I guess that's been largely true. Not always, but largely true. Unfortunately, or fortunately."
"And you consider yourself to be a star?" one of the individuals interviewing Trump for the deposition asked.
"I think you can say that, yeah," he responded.
The clip from Trump's deposition began to circulate on Twitter on Friday, and as of Saturday afternoon has garnered significant attention. Two particular tweets featuring the video, one from the Republican Accountability watchdog group and one from journalist Aaron Rupar, have collectively been viewed around 4.1 million times.
Including Carroll's claims, which originated in an article from 2019, at least 25 women have accused Trump of sexual assault, all of which he has strenuously denied. One of the earliest claims came from his late ex-wife, Ivana Trump, who accused him of rape in 1990 during their divorce proceedings.
The former president is currently running for president again, which he announced this past November, and leads all other confirmed and likely Republican candidates by a wide margin in many polls.
Newsweek reached out to Trump's press team for comment.