Labor strikes in the U.S. spiked by 52% in 2022 from the year before according to a new study from researchers at Cornell University, who point to the data as evidence of a surge in "worker activism."
The university's ILR Worker Institute released its second annual Labor Action Tracker report Tuesday, which found there were 424 work stoppages nationwide last year — including 417 strikes and seven lockouts — up from 279 total stoppages in 2021.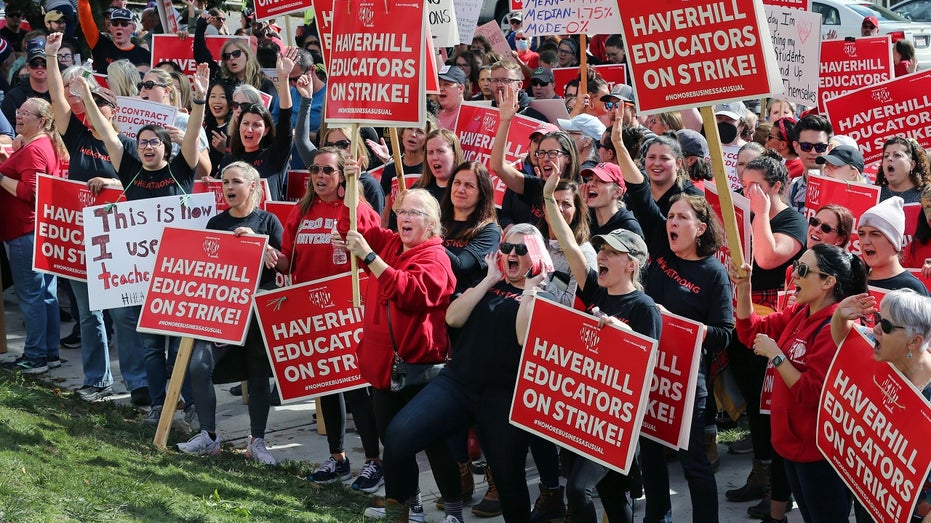 The number of workers involved in strikes also climbed markedly, jumping from 140,000 in 2021 to 224,000 in 2022, a rise of roughly 60%. A majority of workers involved in stoppages last year were in the educational services sector, which accounted for 60.4% of the folks on picket lines.
Education workers such as teachers and professors were also involved the majority of strike days, accounting for 56.3% of the 4.4 million strike days lost to work stoppages, according to the study.
MASSACHUSETTS TEACHERS' UNION BEGS FOR CASH AFTER BEING FORCED TO HANDOVER $300K FOR ILLEGAL STRIKE
While education workers had the most time off the job due to labor disputes, the accommodation and food services industry held the greatest number of work stoppages at 34%, followed by education services at 17%, and transportation and warehouse workers at 10.1%.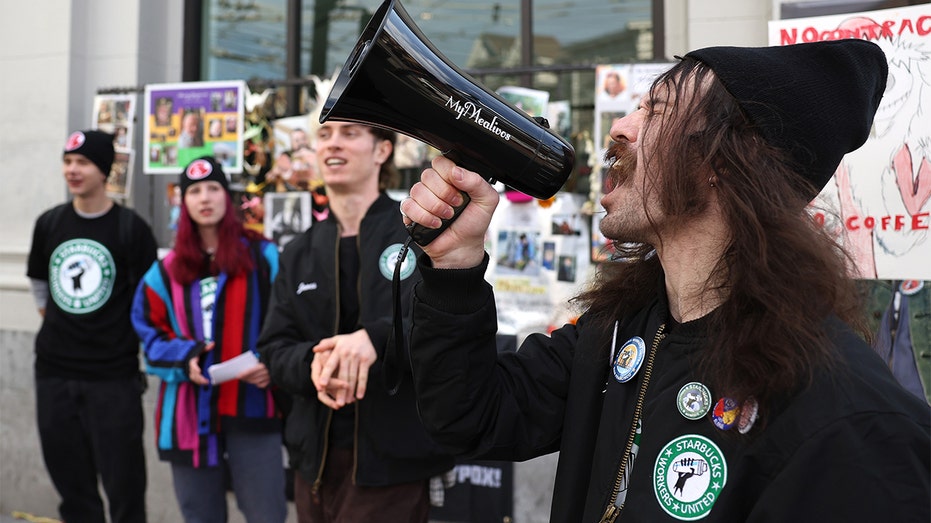 Demands for higher pay were the top reason for strikes. That issue led to 234 work stoppages involving upwards of 160,000 workers.
The Cornell researchers found more than two-thirds, or 68.9%, of all work stoppages last year involved workers with prior union recognition. Of the total number of workers involved in labor disruptions, 96.9% were unionized.
LAWMAKERS REALLY WITH PUBLIC-SECTOR UNION TO DEMAND PAY RAISE FOR FEDERAL WORKERS
The ILR Worker Institute built a comprehensive database of strikes in the U.S. last year, saying the Bureau of Labor Statistics' data does not reflect the true work stoppages across the country because the federal agency excludes incidents involving fewer than 1,000 workers. The researchers said BLS stopped counting smaller work stoppages in the early 1980s due to funding cuts by the Reagan administration.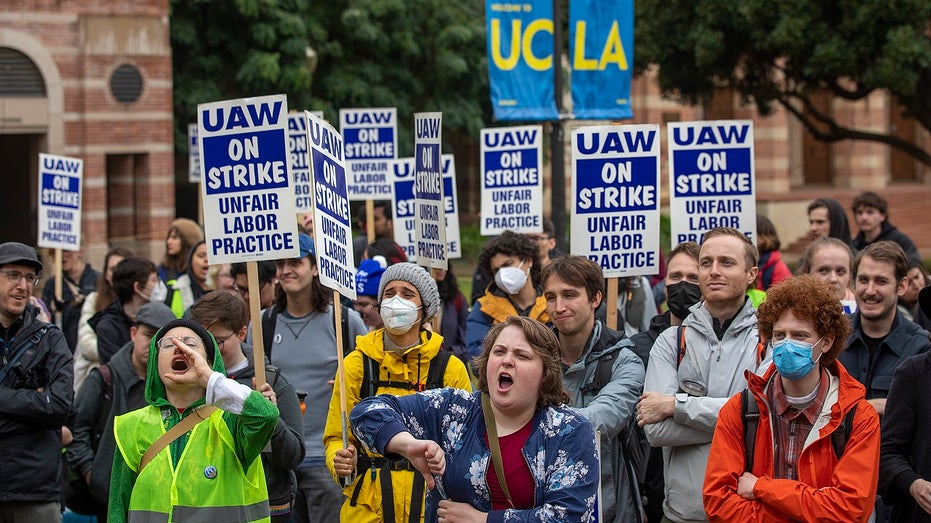 The BLS reported last month that the union membership rate plummeted in 2022 to an all-time low, despite high-profile unionization efforts at companies like Starbucks, Amazon, and Apple.
Though the overall number of wage and salary workers belonging to a union increased by roughly 1.9% between 2021 and 2022, it was not enough to keep pace with the cumulative increase of mostly nonunion workers, which was just under 4% according to BLS data.
GET FOX BUSINESS ON THE GO BY CLICKING HERE
The 2022 unionization rate, 10.1%, marks the lowest on record. In 1983, the first year when comparable union data are available, union membership rate was just above 20%.