The U.S. housing market suffered the biggest drop in value since 2008 as home prices came crashing down.
That's according to a new report from real estate brokerage firm Redfin, which showed that the total value of U.S. homes tumbled from a record high of $47.7 trillion in June 2022 to $45.3 trillion at the end of the year — a decline of $2.3 trillion, or 4.9%.
It marks the biggest drop in percentage terms since the 2008 financial crisis, when home values plunged by 5.8% from June to December.
During the COVID-19 pandemic, home prices soared at a pace not seen since the 1970s with mortgage rates near a record low. Homebuyers – flush with stimulus cash and eager for more space during the pandemic – flocked to the suburbs.
Demand was so strong, and inventory so low, that at the height of the market some buyers waived home inspections and appraisals or paid hundreds of thousands over asking price.
WHEN WILL US HOME PRICES FINALLY STOP DROPPING?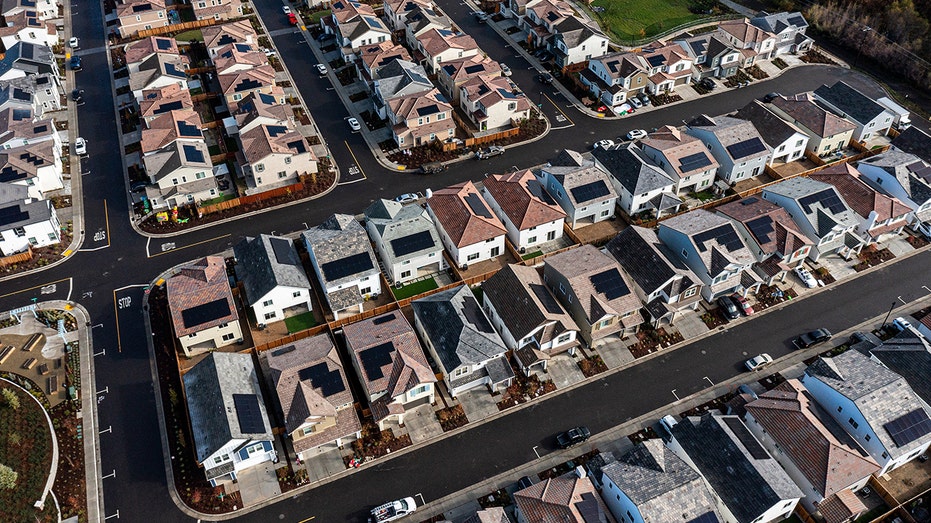 The frenzy came to a halt when the Federal Reserve embarked on the most aggressive interest-rate hike campaign since the 1980s as it tried to slow the economy and crush runaway inflation.
The interest rate-sensitive housing market has so far borne the brunt of tighter monetary policy: Although mortgage rates have fallen from a peak of 7.08% notched in November, they have recently reversed that trend and started to march higher amid interest rate-hike fears. The average rate for a 30-year fixed mortgage climbed to 6.5% this week, according to data from mortgage lender Freddie Mac.
That remains significantly higher than just one year ago, when rates hovered around 3.92%.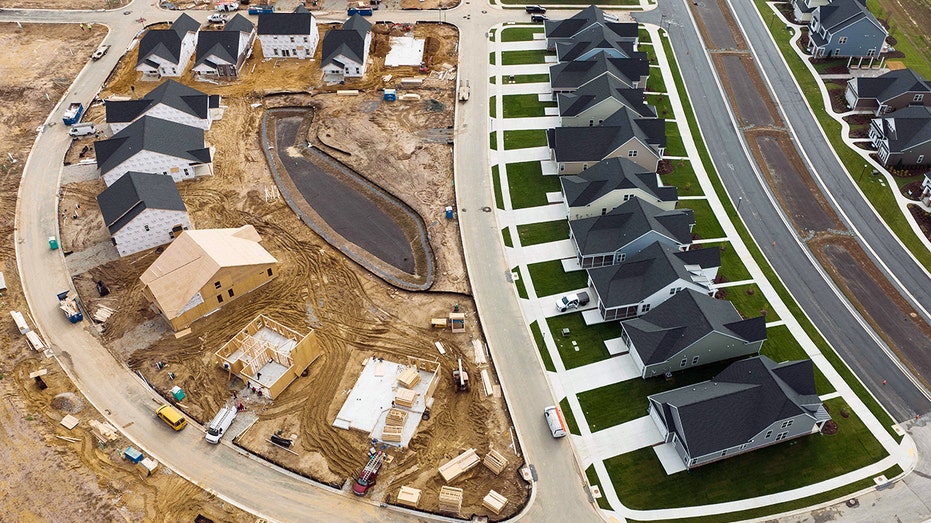 Homebuyer demand dried up as consumers confronted the steepest mortgage rates in years, further weighing on home prices. The median price of a home sold in January was $383,249, down 11.5% from a peak of $433,133 in May, according to Redfin.
"The housing market has shed some of its value, but most homeowners will still reap big rewards from the pandemic housing boom," said Chen Zhao, Redfin economics research lead. She noted the total value of U.S. homes remains roughly $13 trillion higher than in February 2020, before the COVID-19 pandemic shut down broad swaths of the global economy.
Still, even with higher mortgage rates putting home ownership out of reach for millions of Americans, many home prices are still more expensive than they were one year ago. In December, the total value of U.S. houses was still up 6.5% from the same time one year ago.
GET FOX BUSINESS ON THE GO BY CLICKING HERE