The U.S. granted approval for the government of Japan to purchase airborne early warning aircraft in a deal valued at more than $1.3 billion as the country seeks to bolster its defense capabilities amid the growing threat from China.
In an announcement Tuesday, the State Dept. approved Japan's request to buy up to five E-2D Advanced Hawkeye (AHE) Airborne Early Warning and Control (AEW&C) Aircraft, which is made by Northrop Grumman. The deal, which carries an estimated cost of $1.381 billion, also includes radars, engines, radios, advanced electronic systems, and spare parts. Congress can technically vote to block the sale, although it's unlikely to do so given the deep ties and mutual defense treaty alliance between the U.S. and Japan.
The Hawkeye features a prominent rotating radar dome that is mounted atop its fuselage and wings that contains advanced electronic sensors used to detect incoming aircraft, missiles, and ships at long ranges that could pose a threat to friendly forces. It also serves in a command and control role by helping to direct and track the movements of friendly and enemy forces and coordinating engagements by friendly aircraft, ships, and land-based forces.
JAPAN PLANS TO BUY 400 TOMAHAWK MISSILES FROM US TO DETER THREATS FROM CHINA, NORTH KOREA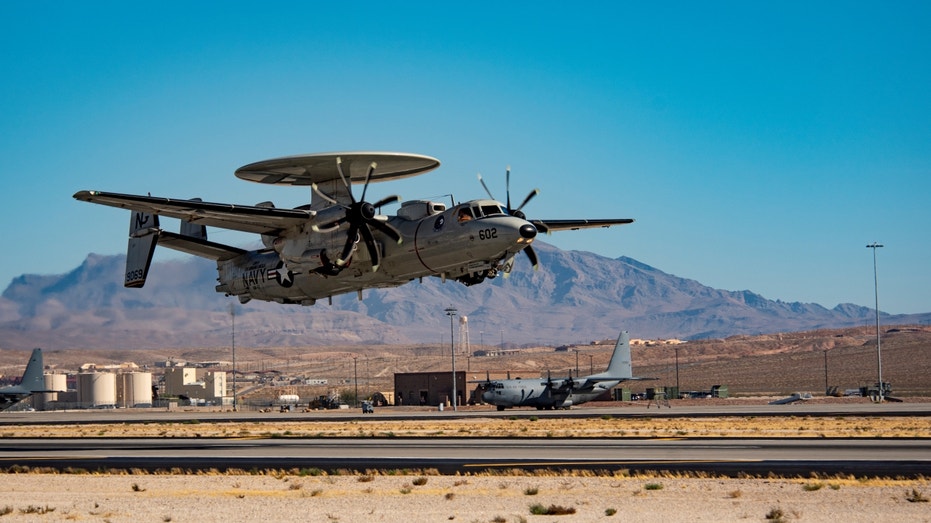 The Advanced Hawkeye's APY-9 radars — which would be included in the deal — are reportedly capable of tracking stealth aircraft that ordinarily have a very small radar cross-section when viewed by more common, less sophisticated radar systems. That capability would be crucial in a conflict with China, which fields a significant number of fifth-generation fighters, and with Russia, which has fewer aircraft with stealth capabilities in its arsenal.
Hawkeyes are carrier-capable aircraft featuring a tailhook for arrested landings and have been widely used by the U.S. Navy's carrier air wings for decades in their airborne early warning capacity. However, the Japan Maritime Self-Defense Force's light carriers can only support helicopters and short-takeoff and vertical landing aircraft like the F-35B Lightning, so the country's Hawkeyes are land-based and operate under the Japan Air Self-Defense Force.
LOCKHEED MARTIN AWARDED NAVY HYPERSONIC MISSILE CONTRACT WORTH OVER $1 BILLION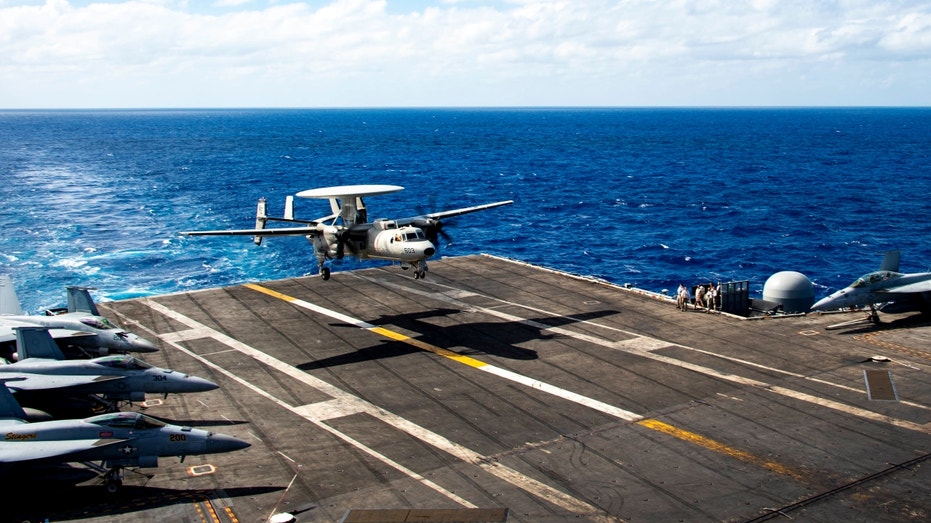 Japan's interest in Hawkeye's airborne early warning capability emerged after a 1976 incident in which a Soviet pilot flew into Japan's airspace to land and defect, exposing vulnerabilities in its air defense system in the process. Japan's ground-based radar systems and aircraft that were scrambled lost track of the Soviet aircraft — which nearly hit an airliner that was taking off when it landed at a civilian airport.
Japan has operated the earlier E-2C Hawkeye variant since 1984 and acquired its first upgraded E-2D Advanced Hawkeye in 2019. The Defense Security Cooperation Agency (DSCA) noted in its announcement of the latest sale's approval that, "Japan will have no difficulty absorbing this equipment into its armed forces."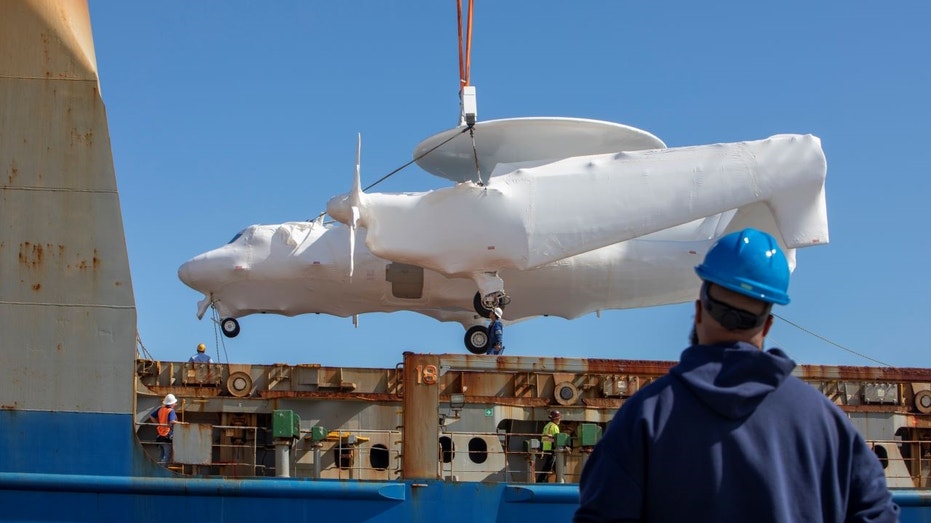 GET FOX BUSINESS ON THE GO BY CLICKING HERE
DSCA added, "This proposed sale will support the foreign policy goals and national security objectives of the United States by improving the security of a major ally that is a force for political stability and economic progress in the Asia-Pacific region."
Other countries that currently operate variants of the Hawkeye include Egypt, France, Mexico, and Taiwan.
Ticker
Security
Last
Change
Change %
NOC
NORTHROP GRUMMAN CORP.
472.20
+1.98
+0.42%