Donald Trump alleges in a new lawsuit that Michael Cohen, his former attorney, has spread false information about the former president that has caused him reputational harm.
The suit also claims that Cohen breached his contractual obligations by revealing Trump's confidences and spreading falsehoods.
Trump is seeking damages in an amount that is expected to exceed $500 million.
Former President Donald Trump on Wednesday filed a lawsuit against Michael Cohen for more than $500 million.
Cohen, Trump's former attorney and "fixer," pleaded guilty in 2018 to violating federal campaign finance law by arranging hush money payments to adult film actress Stormy Daniels and former Playboy model Karen McDougal, who claim they had affairs before Trump, before the 2016 presidential election. Cohen has since said that Trump ordered him to make those payments.
Trump has denied having affairs with Daniels and McDougal, as well as any wrongdoing in relation to the hush money payments. On April 4, he pleaded not guilty to 34 counts of falsifying business records in connection with the case. Those charges came following an investigation by Manhattan District Attorney Alvin Bragg into accusations that Trump unlawfully altered his company's records to hide the hush money payment to Daniels.
Trump's legal team filed the federal lawsuit against Cohen—which was reportedly more than 30 pages long—in the U.S. District Court for the Southern District of Florida, according to Fox News.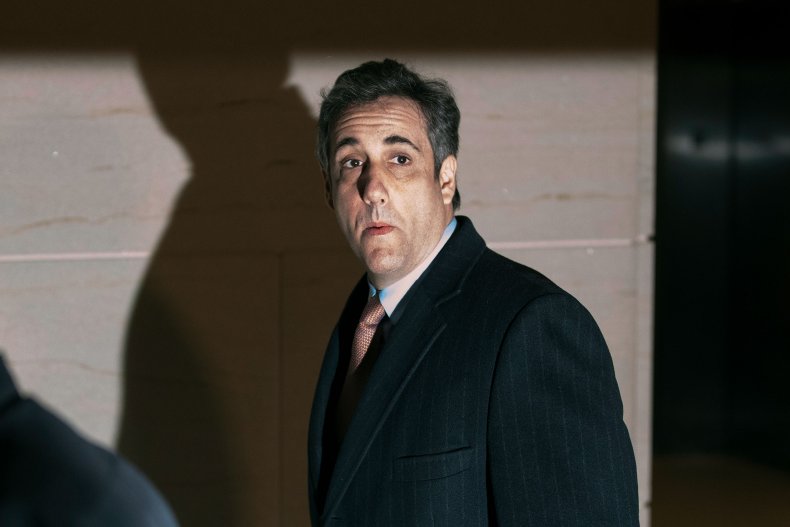 The lawsuit alleges Cohen breached his duties as an attorney for Trump by "spreading falsehoods" about the former president that were "likely to be embarrassing or detrimental, and partook in other misconduct in violation of New York Rules of Professional Conduct."
Cohen, according to the suit, also "breached the contractual terms of the confidentiality agreement" he signed as a condition of working for Trump by revealing Trump's confidences and "spreading falsehoods" about Trump "with malicious intent and to wholly self-serving ends."
The lawsuit states that Cohen did this "through myriad public statements, including the publication of two books, a podcast series, and innumerable mainstream media appearances."
The suit further claims that "despite being demanded in writing to cease and desist" the mentioned actions, Cohen "has instead in recent months increased the frequency and hostility of the illicit acts."
"Such continuous and escalating improper conduct by [Cohen] has reached a proverbial crescendo and has left [Trump] with no alternative but to seek legal redress through this action," the lawsuit said.
Trump also contends in the legal filing that he "has suffered vast reputational harm as a direct result" of Cohen's "breaches."
The former president is requesting to be paid "actual, compensatory, incidental and punitive damages in an amount to be determined at trial, but expected to substantially exceed $500,000,000."
Newsweek reached out for comment to Cohen's attorney via text message and email and also to Trump representatives via email.
Update, 04/12/23, 3:50 p.m. ET: This story has been updated with more background and information.