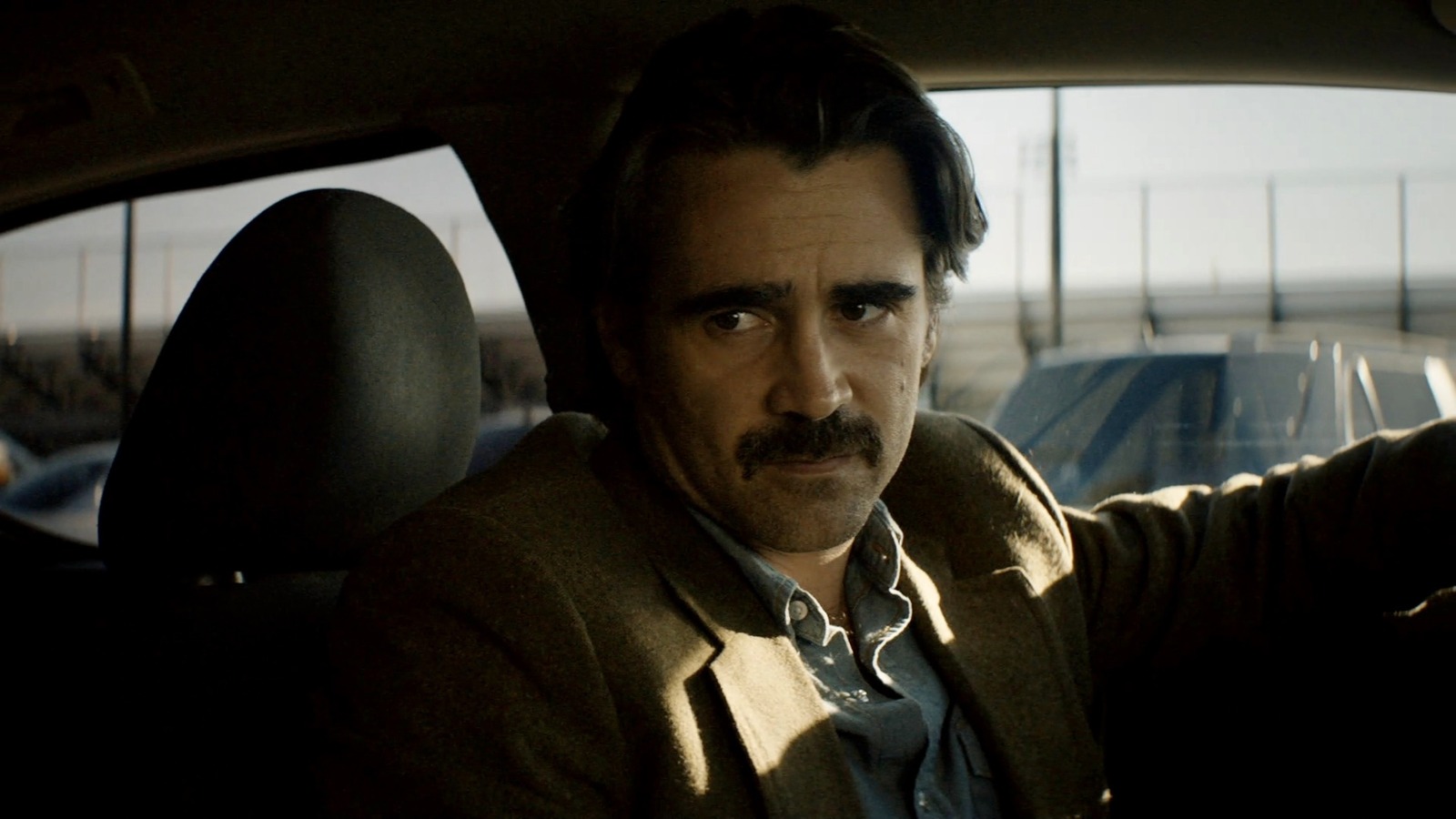 While the reception to "True Detective" season 2 was much less favorable than its critically acclaimed first season, the series did rebound, and is soon coming back for a fourth season, "Night Country," led by Jodie Foster. If nothing else, Farrell's turn as Velcoro marked the beginning of an interesting new trend in his filmography where he's become unafraid to adopt different physiques and mannerisms and transform himself into a more scene-chewing character actor.
A whaler and the Penguin weren't Farrell's only two forays into bodily transformation linked to aquatic creatures. As much as he might have struggled with gaining weight for "True Detective" season 2, he would gain even more — 45 pounds in two months — for his role as David in Yorgos Lanthimos' "The Lobster." In 2016, while promoting "The Lobster," Farrell told ET that he was microwaving ice cream and drinking it and asking his sister for piggyback rides so as to keep up the most sedentary lifestyle possible while consuming 4,000 calories a day.
Again, Farrell said this was only fun "for about two days," and that it affected his sleep schedule. Being dedicated to your craft as an actor is one thing, but when it starts to lead to health problems, you should probably walk it back a bit — which Farrell did later as the Penguin, a role he'll soon be reprising in an HBO Max spin-off.