A transgender lawmaker from Montana is speaking out about what she's calling her "unprecedented" and "undemocratic" silencing by state Republicans.
Montana House Speaker Matt Regier, a Republican, on Thursday announced Democratic state Representative Zooey Zephyr will not be allowed to speak about bills on the House floor until she apologizes for comments she made in regards to a bill to ban gender-affirming medical care for transgender youth.
Zephyr, the first transgender woman to be elected to the Montana state legislature, drew the ire of conservative House members on Tuesday. While referencing the session's opening prayer, she said of lawmakers that supported the bill: "I hope the next time there's an invocation, when you bow your heads in prayer, you see the blood on your hands."
The move highlights the tension between Zephyr and state Republicans. As the Associated Press previously reported, Zephyr "was deliberately" misgendered "by some conservative lawmakers demanding her censure," including in a tweet from a caucus that sought her censure.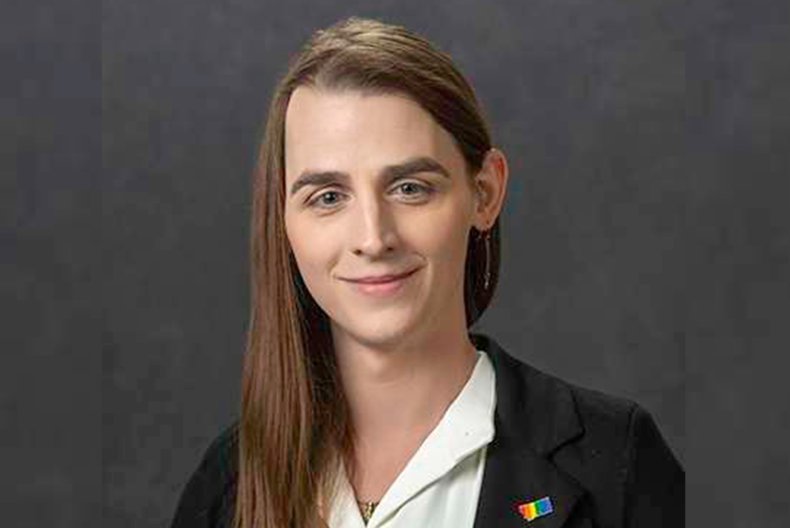 However, despite the GOP's call for her to apologize, she has refused to do so. As a result, Regier did not acknowledge her on Thursday when she tried to comment on a bill that would put a binary definition of male and female into Montana code. Regier also reportedly would not let Zephyr speak on Thursday about a bill related to human trafficking.
The Montana Free Press reported on Thursday that Regier addressed why Zephyr wasn't recognized when he was asked about it by House Minority Leader Kim Abbott.
"It is up to me to maintain decorum here on the House floor, to protect the dignity and integrity, and any representative I don't feel can do that will not be recognized," Regier said.
Zephyr denounced the move by state Republicans to not recognize her in a statement she posted to her social media accounts.
"In a fundamentally undemocratic move, the Montana GOP is refusing to allow me to speak on any bill for the remainder of the legislative session," Zephyr wrote. "This unprecedented action comes directly after the passage of Senate Bill 458, a bill which erases transgender, nonbinary, and two-spirit individuals from 40 sections of Montana code."
"A rules committee was convened, after which the Montana GOP voted that the Speaker of the House can refuse to recognize anyone without reason or explanation. This decision is a direct assault on the principles of our democracy and serves to silence the voices of my community, as well as the 11,000 constituents I represent," she said.
Zephyr continued, "It is particularly troubling that the moment they were confronted with the impact their legislation has, they chose to silence the only trans woman elected to public office in Montana as opposed to doing the right thing and voting down this harmful legislation."
The Democratic lawmaker also maintained that despite the speaker not allowing her to be acknowledged during House sessions, she will continue "standing up for the rights of the transgender community."
Newsweek reached out to Zephyr and Regier via email for comment.