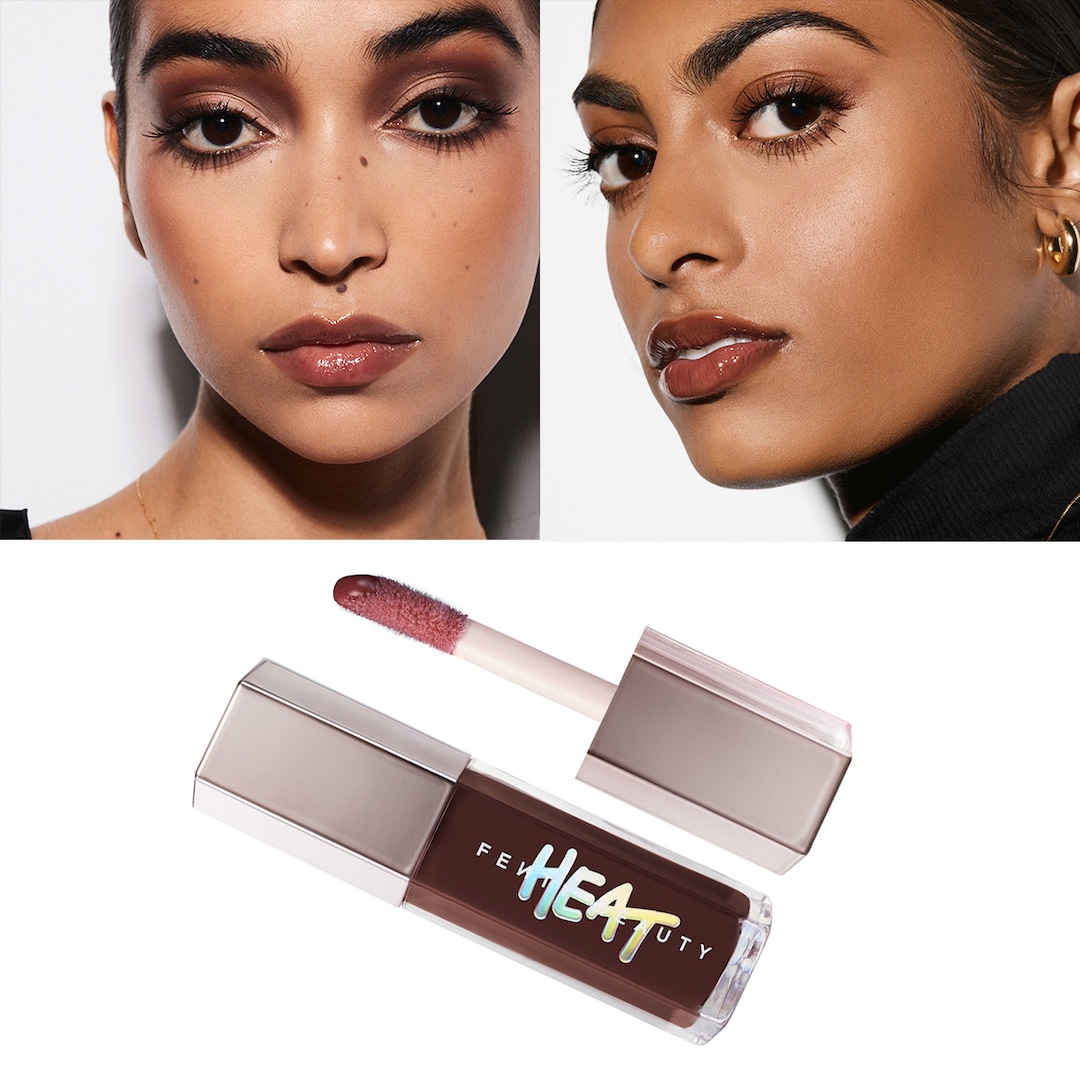 Why do people love this plumping lip gloss so much? Just check out these rave reviews.
Fenty Beauty by Rihanna Gloss Bomb Heat Hot Chocolit Reviews
A shopper said, "I waited forever to get my hands on the Hot Chocolit shade and now that I've used it, I'm no longer surprised why everybody raves about it! I have smaller lips and this lip luminizer and plumper makes them look lucious! It only stings a little bit in the beginning and then it just GLOWS… It lasts a LONG time and I never reapply if I'm having coffee. I only reapply once if I've had a salad or messier meal. Well done Rihanna! Click on the "Notify me" tab whenever it's out of stock and get your hands on this gorgeous product!"
Another declared, "This is definitely gonna be a rebuy and a staple in my makeup lineup forever now. It has a slow build sting that plumps your lips perfectly. I bought Chocolit and it's beautifully brown and sheer!"
Someone declared, "The perfect lip plumper. My first reaction to seeing the Chocolit Heat Gloss Bomb Universal Lip Luminizer + Plumper in person was like "oh no girl, you got a shade that's way to dark for You"! However, looks can be deceiving! After, I applied the gloss it gave My lips a beautiful, sheer chocolate brown wash of color that I'm obsessed with! The high shine gloss tingles a bit, but it's a comfortable tingle! I am excited to finally find the perfect Lip Plumping Gloss that plumps instantly, delivers shine, wears comfortably and conditions the lips! I highly recommend any of the Fenty Beauty Heat Plumping Glosses!"
A reviewer said, "I love the light brown tint, it looks gorgeous on its own and stunning over a brown lip liner for a modern 90s look."
"I love this Fenty Beauty Gloss Bomb Heat Universal Lip Luminizer + Plumper in Hot Chocolit. Most of the time I wear very light, sheer glosses. This gloss is sheer with a hint of brown color. You can even wear this over lipstick to give you even more color," a Fenty Beauty shopper reviewed.
It's so hard to pick but this is prob my fav gloss bomb!!! It's something bout that chocolit! The shade is everything by itself or add with your fav liners/mattes to add a lil extra. The shine is giving!!!