TikTok has accused Montana lawmakers of backing "egregious government overreach" after they voted on Friday to ban the app, owned by Chinese company ByteDance, on all personal devices in the state.
If signed into law by Republican Governor Greg Gianforte, the ban would make it illegal for app stores to offer TikTok for download, though those who already have the app installed won't be prevented from using it. It would come into effect in January 2024.
Both prominent Republicans and Democrats have suggested TikTok could be banned nationwide, arguing it constitutes a national security risk and could enable Chinese spying, which the company strongly denies. In March, the Biden administration threatened to ban TikTok unless ByteDance sells its stake in the video sharing app.
The Montana bill, SB 419, was passed by the state House with 54 votes to 43. It had already been approved by the state Senate.
It accuses TikTok of accessing "significant" user data "against their will to share with the People's Republic of China," which the bill brands "an adversary of the United States and Montana."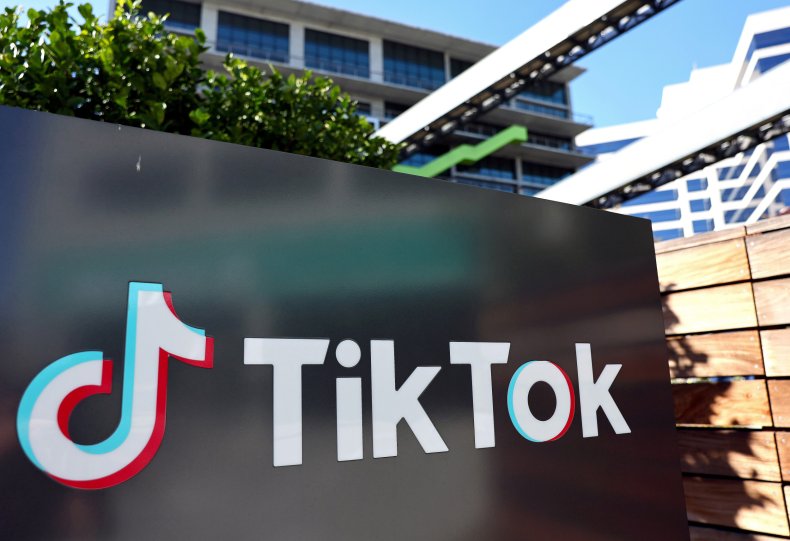 There has been particular concern around China's 2017 National Intelligence Law, which requires any company based in the country to "support, assist and cooperate with the state intelligence work," if requested to do so.
The bill also says TikTok "fails to remove, and may even promote, dangerous content," such as "stealing utilities from public places" and "loosening lug nuts on vehicles."
In a statement, released in response to the legislation's passage, TikTok said: "The bill's champions have admitted that they have no feasible plan for operationalizing this attempt to censor American voices and that the bill's constitutionality will be decided by the courts.
"We will continue to fight for TikTok users and creators in Montana whose livelihoods and First Amendment rights are threatened by this egregious government overreach."
Speaking to Newsweek, a TikTok spokesperson said the company had no additional comment, but sent over a website post from the company titled "A message to our community in Montana."
It states: "The ban's sponsors say it will address national security concerns, that TikTok operates as a surveillance tool of the Chinese government. That's simply not true. The fact is, all data for our U.S. users is stored on servers in the United States, and U.S.-based personnel manage access to that data and the algorithms that determine your For You feed.
"Montana's bill isn't about making users safe, it's about unilaterally restricting the freedom of Montanans based on nothing more than fears and falsehoods."
TikTok CEO Shou Zi Chew faced a hostile reception in March when he appeared before the House Energy and Commerce Committee.
Chew said he had "no evidence" the Chinese state had accessed TikTok users data, adding: "They have never asked us, we have not provided it."