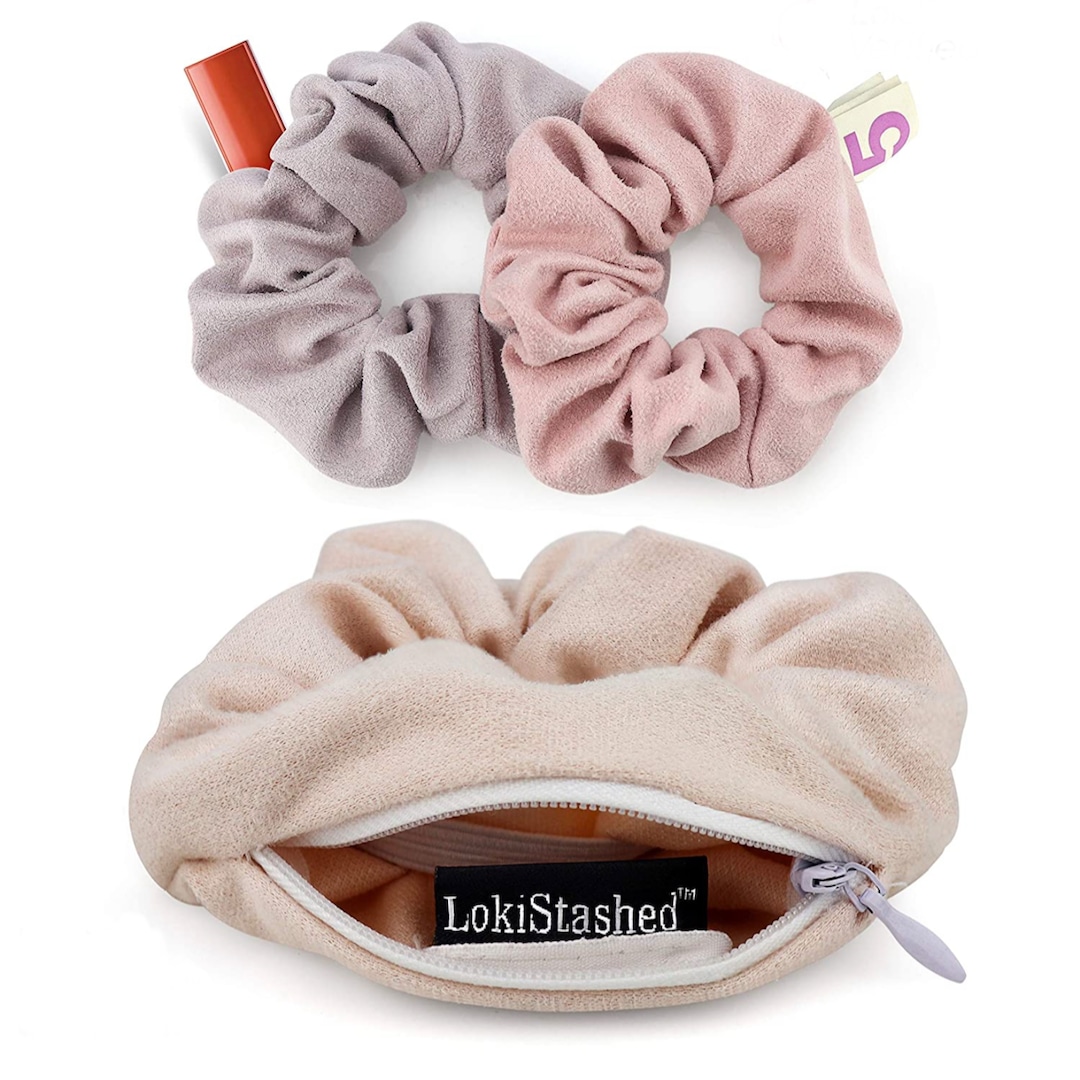 Want to know what Amazon shoppers think? Check out the following reviews.
LokiStashed The Original Hidden Scrunchie Reviews
A shopper said, "They are stretchy, soft, and durable. Being on the thick side, it fits on my chubby wrist so definitely plus size approved. I'm so excited to have these at EDC to put my keys or chapstick. I can easily access my wrist instead of going through my whole bag. Definitely worth it."
Another raved, "I love my new scrunchies! They actually fit my hair tight! I love that I can throw my extra key in it and not worry about losing it. And it's comfy and soft! I love it! I'll continue to buy ONLY these!"
Someone gushed, "I'm really excited about this product! I love scrunchies and hate when I don't have room to carry something. This is a really smart and creative invention!"
A reviewer explained, "Great for workouts. My daughter loves to go on runs and hikes, and thankfully usually brings her dog along. But he's not even close to an attack dog, and we want her to be safe. I bought these for her. They are perfect for holding keys, lip balm, and cash. She has a small thing of pepper spray in one as well. Also perfect for when she goes out. No one wants to hold a purse all night when they're dancing, and women's clothes have never been made to be practical with their pockets."
An Amazon customer shared, "I bought these a little over a year ago for myself and love them. I've used them for concerts and even work to keep simple things like my debit card/license or just chapstick. I even bought some for my friend for Christmas since she's always out and about doing things, loves scrunchies, and hates bringing a bag every where. She's obsessed!"
A shopper declared, "Perfect to travel! We haven't used these to actually hold our long hair in place; more as a tool to have cash on hand. These hair ties stretch & wrap well enough to look cute around a ponytail with a few dollars in the zipper pouch. Also, comfortable on my wrist/my kids' wrists!"
Someone reviewed, "Super comfortable and has more space then you would think. Love that the zippers blend with scrunchie!"
"Everyone loved these! My family loves to travel, so these are the perfect solution for hiding small necessities," a shopper wrote.
If you're looking for more great Amazon finds, you can get sleek hair and tame frizz with this $8 straightening comb that has 8,900+ 5-Star reviews.