The slow move toward a cashless society is helping to send the ubiquitous ATM into decline around the U.S., presenting challenges for those who still largely rely on cash.
After peaking at 470,000 ATMs in the U.S. in 2019, the number of machines has declined annually over the past few years to 451,500 at the end of 2022, according to data tracked by research firm Euromonitor International. The reason: Many people quit using cash during the pandemic and haven't gone back, said Kendrick Sands, consumer finance research manager for the London-based firm.
"There was that scare that the virus was transmitted by paper, plus the trend of just buying everything online," said Mr. Sands, who is based in Chicago. "That dealt almost a death blow to cash, especially for younger people."
Cash and checks are forecast to fall to 14% of total payments this year from 42% in 2010, with the most precipitous drop coming just after the pandemic started in 2020, according to Euromonitor estimates.
DO YOU HAVE MORE MONEY IN YOUR POCKET THAN LAST YEAR? AMERICANS RESPOND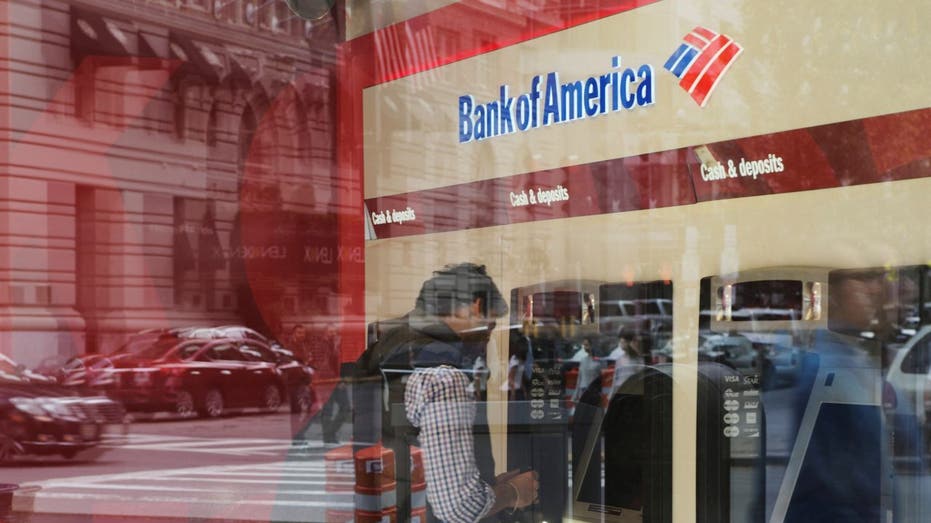 Zach Alan, a 64-year-old retiree from South Carolina, said he withdrew about a third less cash in 2022 compared with 2019, as part of his conversion to putting almost every transaction on points-accruing credit cards.
"I need those points for hotels!" Mr. Alan said.
More people are opting to send money digitally for money needs such as allowances, tips and splitting bills via payment apps like PayPal Holding Inc.'s namesake platform and Venmo, and Block Inc.'s Cash App.
Ticker
Security
Last
Change
Change %
PYPL
PAYPAL HOLDINGS INC.
74.10
+0.28
+0.38%
SQ
BLOCK INC.
78.04
+1.41
+1.84%
That kind of behavior is likely to persist, according to a Federal Reserve study on payments during the pandemic. The study documented a 12.4% jump in digital transactions between individuals from the first quarter of 2020 to the second. People making those transactions for the first time jumped 18% over the same period.
The pandemic accelerated the transition from cash to digital payments, but ATMs remain key to the nation's banking system, said Sarah Grano, spokeswoman for the American Bankers Association.
Officials from the ATM Industry Association questioned the Euromonitor numbers, saying that while the dispensers were hit hard during the pandemic they see a rebound in demand for cash. "It is still the payment method of choice for in-person transactions of $25 or less," said David Tente, the group's executive director for the U.S. and Latin America.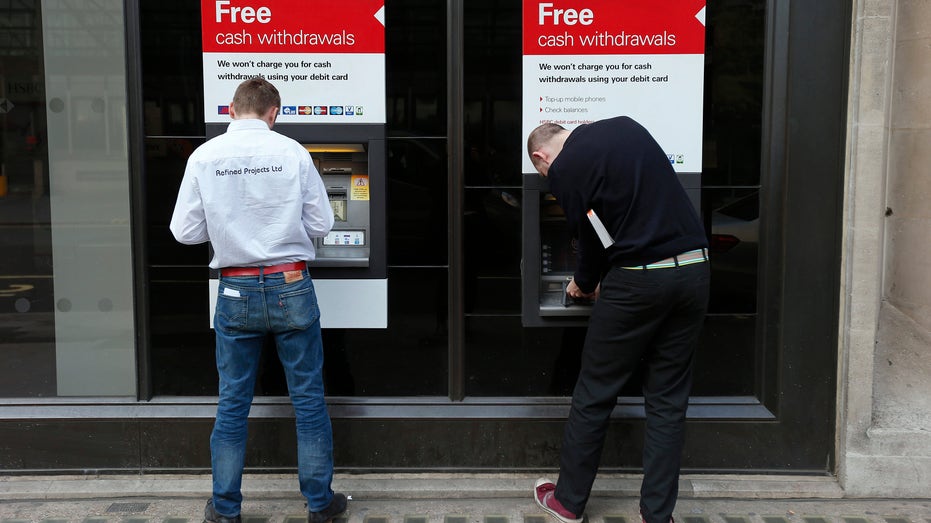 ATMs revolutionized banking. First deployed in London in 1967, the machines provided a way for customers to access their money outside of the narrow banking hours. When Chemical Bank rolled out the first one in the U.S. in 1969, it promised customers in an advertisement that it would never close again. Paul Volcker, a former Federal Reserve chairman, quipped in 2009 that "the most important financial innovation that I have seen the past 20 years is the automatic teller machine."
But their falling numbers mean less access for people who still need them. In Kansas City, Mo., hotel bartender AJ Barbosa said the stand-alone ATMs he relies on to deposit cash near his downtown home are less dependable. "Those cash tips have to get in our account somehow and ATMs are usually how we do it," said Mr. Barbosa, 31.
They are also getting scarcer in some places. In San Francisco, two of the four outside ATMs at a downtown Wells Fargo branch can be seen covered over as of a few weeks ago. In New York, JPMorgan Chase & Co. last month said it closed several 24-hour ATM vestibules early "due to rising crime and vagrancy" in them.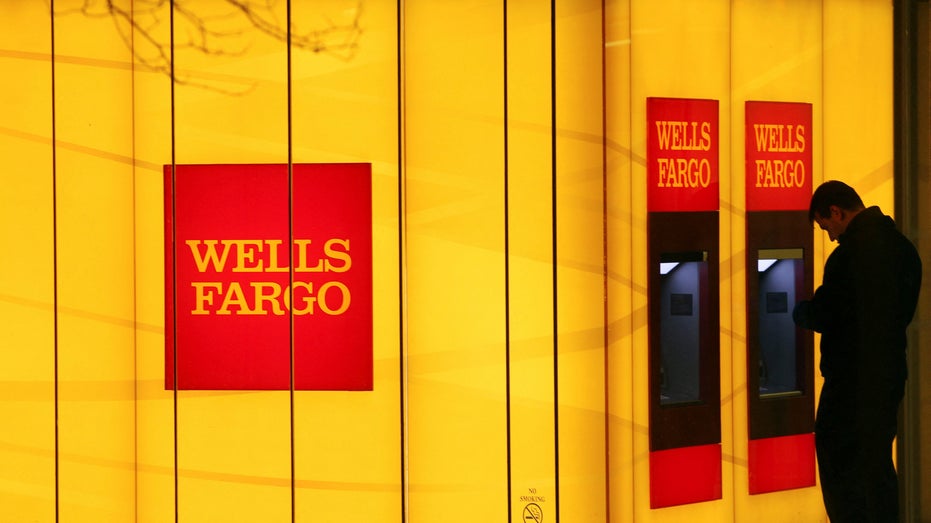 Ticker
Security
Last
Change
Change %
WFC
WELLS FARGO & CO.
45.80
-0.88
-1.89%
JPM
JPMORGAN CHASE & CO.
141.07
-1.48
-1.04%
CHASE LOCKING UP SOME NYC ATM LOCATIONS EARLY CITING 'RISING CRIME AND VAGRANCY'
"Right now the biggest threat to the industry is not electronic payments, but ATM crime," Mr. Tente said.
A spokeswoman for JPMorgan Chase said the bank reviews its ATM hours "on a case-by-case" basis, and for a variety of reasons may decide to temporarily close some overnight. A Wells Fargo spokeswoman said the outdoor ATMs were closed amid declining usage but added the machines remain important both there and systemwide.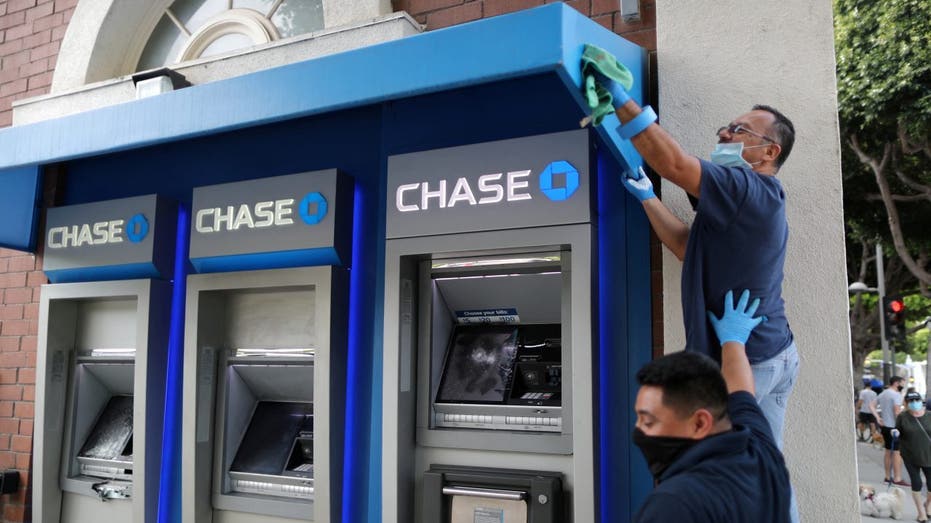 "Our customers are increasingly using digital channels and transacting less often at ATMs and in branches. At the same time, cash withdrawal amounts have increased over the last several years, indicating cash remains popular among customers," said the spokeswoman, Julia Tunis Bernard.
CLICK HERE TO GET THE FOX BUSINESS APP
Banks are also adding more features on the ATM, such as the ability to conduct a remote videoconference with a teller, to replace the need for branches, said Brian Riley, director of credit advisory services at Javelin Strategy & Research. "The ATM definitely is not dying," said Mr. Riley, who is based in Tampa, Fla. "They do allow financial institutions to displace some employees."