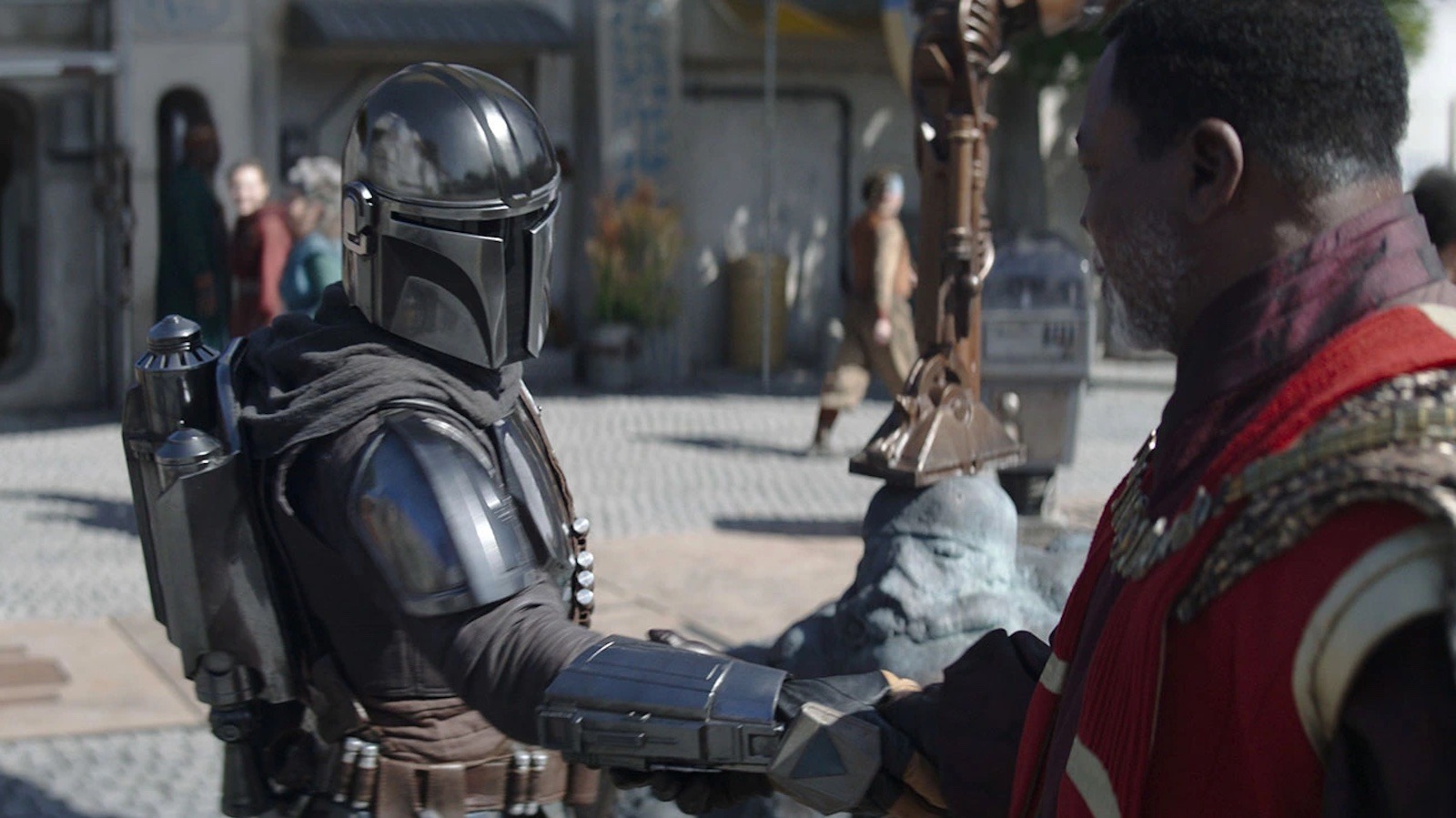 Bo-Katan and Greef Karga return in these episodes, as evidenced in the trailers for the show, among a few other familiar characters I won't mention here. What was noticeable were characters that were absent, notably Cara Dune, and the explanations for their absence were perfect for the story, but might be unsatisfying for those few fans who hope to see her return to the show. But she's gone and the explanation works well in the canon of the series.
With the characters so far assembled for these two episodes, it's going to be interesting to watch this season unfold. There will be some trust issues and conflicts that continue to smolder as the season carries on, promised by these episodes. We're in for a lot of turmoil and drama, which makes fertile soil for seasons of television like this.
The acting really delivers as well. I know there are a variety of performers in the Mandalorian's costume, but they bring a cohesiveness to his physicality, all married to Pedro Pascal's voice. Naturally, it's fun to watch Carl Weathers chew scenery as Greef Karga, in only the best ways. It's perfect for "Star Wars" and his new storyline reminds me a lot of Lando Calrissian trying to go straight in "The Empire Strikes Back."
Katee Sackhoff, also returning, brings an edge to Bo-Katan that advances her narrative in ways that I can't wait to see explored. She's terrific in the part and it was absolutely the right choice to keep her embedded in Mando's quest.