Representative Ted Lieu, a California Democrat, warned that Matthew Kacsmaryk, a federal judge in Texas, might use his religious reasoning to ban Viagra the same way he used it to temporarily suspend federal approval of mifepristone, the most commonly used abortion pill in the United States.
In a retweet on Friday, Lieu wrote that the "…Religious zealot judge [Kacsmaryk] said mifepristone caused 'psychological trauma' to women who saw abortion remains. Under this religious reasoning, judge could ban viagra for 'psychological trauma' to any men for using Viagra to have sex outside of marriage."
The tweet Lieu shared was posted by Reshma Saujani, CEO and founder of Moms First, a nonprofit organization that advocates for the rights of mothers that include receiving child care and paid maternal leave.
"Well, it happened. That lone federal judge in Texas just single-handedly suspended the FDA's approval of mifepristone — a drug that's been used safely for 23 years (even safer than Viagra). The decision takes effect a week from today," wrote Saujani, referring to Kacsmaryk's Friday ruling.
Kacsmaryk, a Trump appointed U.S. district judge, ordered a hold on federal approval of mifepristone, even though the pill has been used since 2000. The judge ordered the Food and Drug Administration (FDA) to halt its approval of the medication amid the ongoing lawsuit challenging its safety.
The safety and approval process of the drug were challenged in a lawsuit brought by the organization Alliance Defending Freedom, which said that there were insufficient studies in the drug's approval process and that the FDA did not adequately consider the pill's safety when used by girls younger than 18.
Mifepristone has been widely available in the U.S. as one of two FDA approved pills—the other being Misoprostol—for medical abortions. The FDA has warned that banning the pill would cause harm by forcing women to have surgical abortions and face further wait times at abortion clinics.
Alliance Defending Freedom, however, celebrated the ruling on Friday night.
"By illegally approving dangerous chemical abortion drugs, the FDA put women and girls in harm's way, and it's high time the agency is held accountable for its reckless actions," the organization's senior counsel wrote in statement posted to Twitter.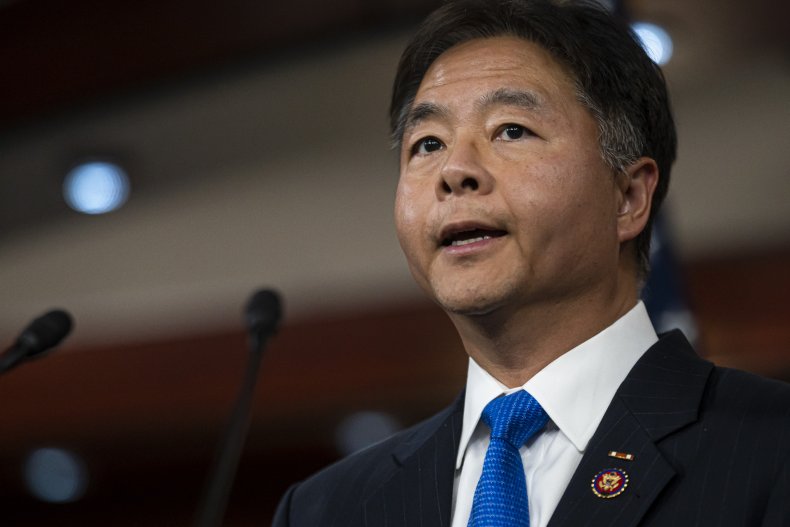 The judge's ruling is the latest in a string of efforts to undermine reproductive rights and spark ongoing nationwide debate about abortion, especially after the Supreme Court last June overturned Roe v. Wade, a landmark decision that gave women the federal right to have abortions.
Texas has one of the strictest bans on abortions in the country. The state's abortion law, which was signed by Governor Greg Abbott in 2021, banned abortions after six weeks of pregnancy, with no exceptions for rape or incest. This legislation also contained a "trigger law" designed to ban the medical procedure in case Roe v. Wade was ever overturned by the Court.
Meanwhile, in ruling against the abortion medication, Kacsmaryk said in a 67-page opinion that the FDA's approval of mifepristone violated a federal rule that allows for fast approval for specific drugs.
Kacsmaryk put his decision on hold for seven days to give the Biden administration time to file an appeal at the U.S. Court of Appeals for the 5th Circuit. By late Friday night, the Biden administration filed its notice of appeal.
President Joe Biden also vowed to fight the judge's order and said in a series of tweets that the ruling would "prevent women across the country from accessing the medication" and that he and Vice President Kamala Harris are "committed to protecting a woman's right to an abortion."
In a separate tweet on Friday, Lieu shared an article by The Washington Post highlighting Kacsmaryk's background and his conservative views.
"Trump's religious zealot judge has said: Same-sex marriage will send the country 'on a road to potential tyranny.' Sexual revolution ushered in a world where 'marriage, sexuality, gender identity…must yield to the erotic desires of liberated adults,'" the congressman tweeted.
During his Senate confirmation hearing in 2019, Kacsmaryk was asked by Democrats on the Judiciary Committee about his views, citing remarks he made in the past.
In response, he said that he would judge any matter fairly, regardless of his past commentary, saying, "I cannot think of any cases or category of cases requiring recusal on grounds of conscience. If I am confirmed, I will apply the recusal statute, along with the precedents interpreting it and any applicable canons of judicial ethics."
Newsweek reached out by email to the Republican National Coalition for Life for comment.