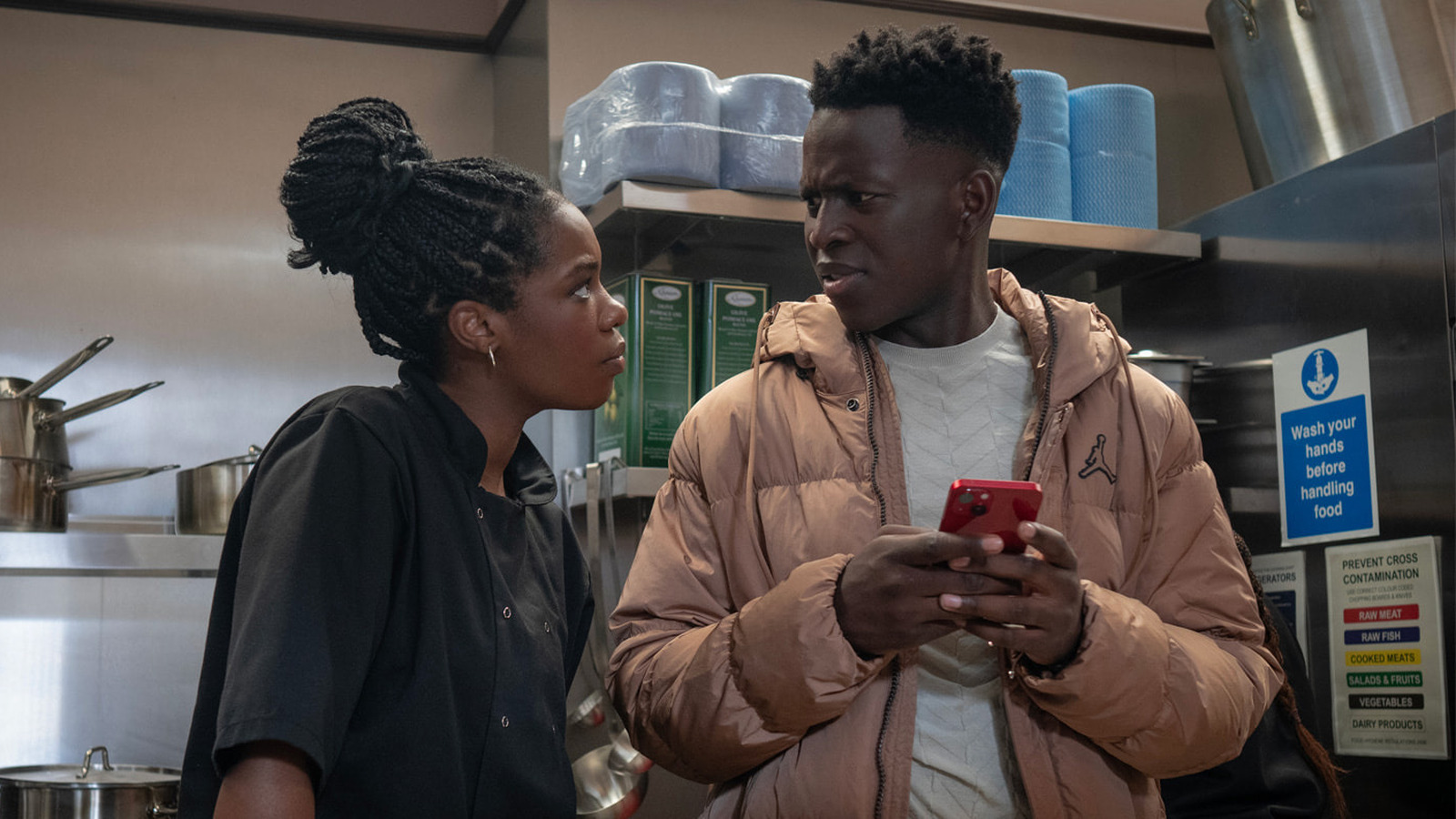 As Toheeb Jimoh observes, "Ted Lasso" season 3 isn't the first time Sam has waded into political matters. In the season 2 episode, "Do the Right-est Thing," Sam backed out of promoting Dubai Air after learning from his father that the oil company behind it was responsible for pollution in Nigeria. This meant putting his neck on the line since Dubai Air was AFC Richmond's sponsor. Yet Sam had the full support of the other players and they even covered up the Dubai Air logo on their uniforms with tape when they took to the field before Sam spoke out against the airline and the Nigerian government in a press conference.
In that case, Sam's criticism was directed outward at two foreign entities. It's when he dares to step out of line and criticize the British Home Secretary that he becomes the target of a hate crime in England. Jimoh continued to GQ:
"I'm glad that we got to shed light on what it is sometimes to be a Black footballer, you know. When everybody loves you, and you're scoring the goals, it's great. But then as soon as you do something that stands out, then suddenly you're relegated to being a Black person in a predominantly White country. I'm glad that we got to speak about that, but I'm also glad that for the most part with Sam, he just gets to be a happy kid."
Thankfully, AFC Richmond has Sam's back again, as we see when he arrives at his restaurant to find his teammates all contributing to the cleanup effort. In that moment, it's enough to restore one's faith in humanity, in keeping with the "Believe" theme of "Ted Lasso."
New "Ted Lasso" season 3 episodes stream every Wednesday on Apple TV+.