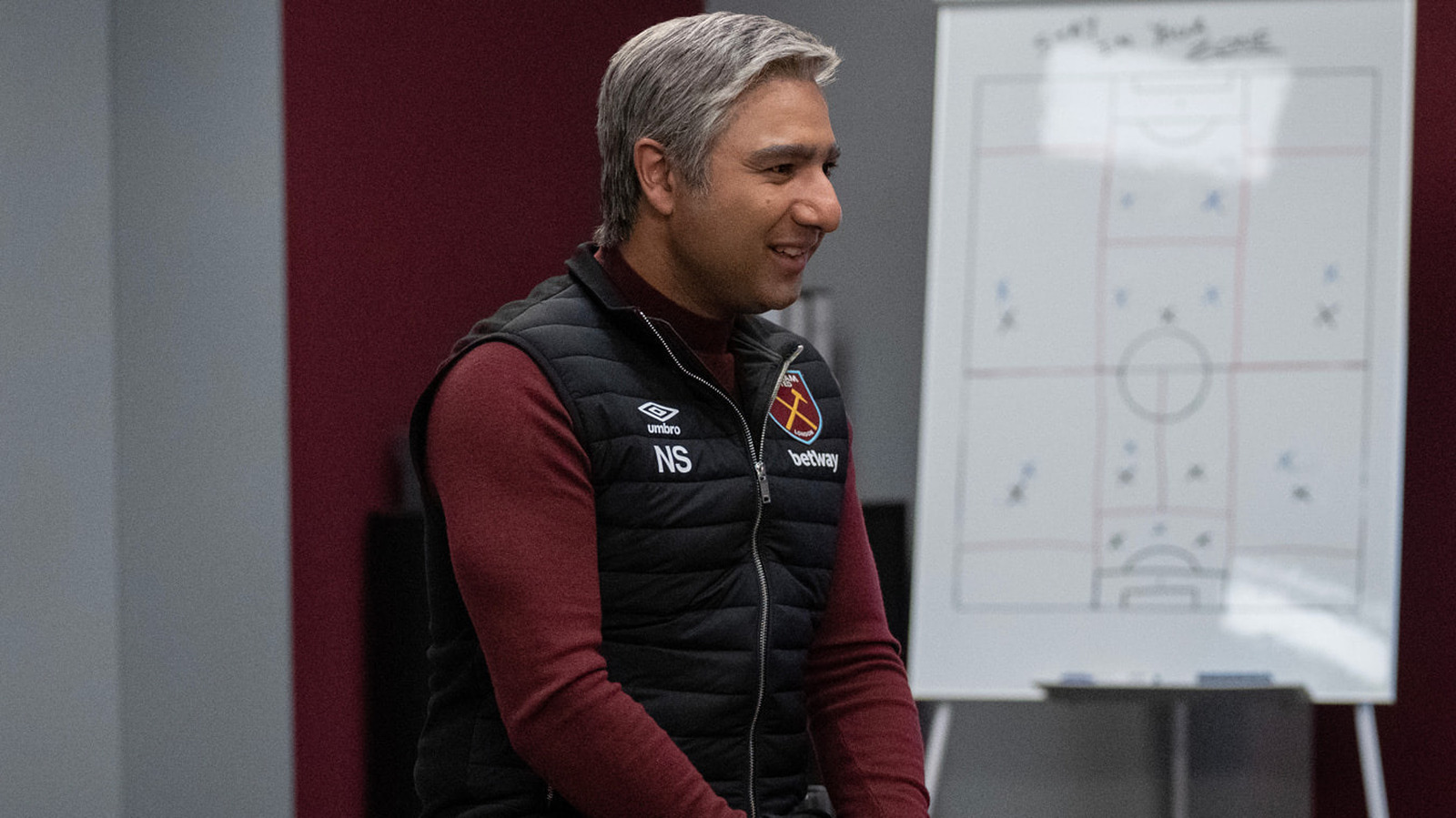 In the same NME interview, Nick Mohammed shared he'd love to have a sitcom based on his on-stage alter ego, the frazzled teacher, Mr. Swallow. This persona, one Mohammed has honed over his years as a performer at Edinburgh Fringe and elsewhere, can "take a lot of gimmicks," and one of them on his current U.K. tour involves him performing his entire set on roller skates.
Mohammed, who started out his career as a magician performing at restaurant tables, moved on to comedy in his mid-20s. The persona of Mr. Swallow grew with his creative endeavors, and while he has no idea whether there will ever be a fourth season of "Ted Lasso," he does know he'd love to have a sitcom centered around his skate-wearing character.
"I don't think it'll be an easy sell by any means," he admitted about a potential Mr. Swallow show, "because I can foresee questions like, 'Is this a character that only works live?' and 'Does he have the emotional range to sustain a sitcom?' They're the right questions, so I'm getting in the right frame of mind to answer them."
Whether we'll see Mohammed with his own Swallow-centered show in the near future remains to be seen. It also remains to be seen what will happen with Nate in the final episodes in "Ted Lasso" season 3, though Mohammed hinted at what's to come:
"[… ] It's less about Nate being redeemed or not redeemed, and more about everyone's capacity for forgiveness. It's more nuanced than 'Nate's got his redemption arc and that's it completed.' I mean, there are some nice moments along the way, but … it's so difficult to talk about!"
We'll find out Nate's journey soon, because as of this writing, new episodes of "Ted Lasso" are still dropping Wednesdays on Apple TV+.