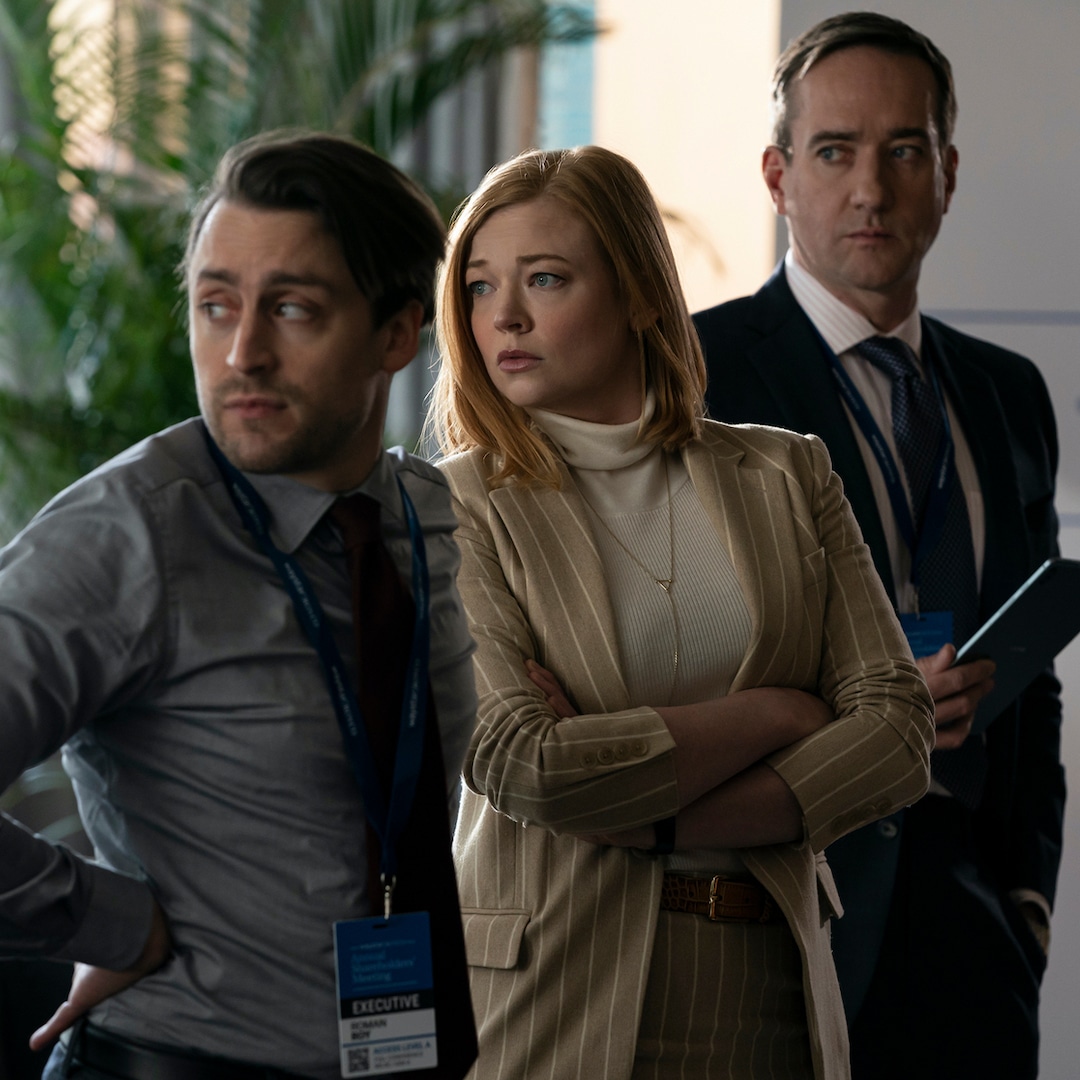 All is fair in love and war—and the Roys are all out of love.
HBO released the official trailer for Succession's fourth season on March 2, further confirming it will be the show's last. In the teaser, Brian Cox's Logan Roy and his children each seem willing to do whatever it takes to come out on top in the sale of WaystarRoyco.
"Why does everyone ask how I'm feeling?" Logan starts the clip. "I got done a huge deal, I got the election, I got ATM. I've got plenty on my plate."
Unfortunately for him—and luckily for fans—his kids Kendall (Jeremy Strong), Shiv (Sarah Snook) and Roman (Kieran Culkin) are just as hungry after their revolt plot was foiled at the end of season three.
"We were cut out behind our backs," Kendall notes. "We partner up with Sandy and Stewy, with Pierce. Death-wrestling ogres." Shiv adds, "Excited to get into this knife fight?"
However, when Logan tells Roman he needs a "firebreather" to help with Alexander Skarsgård's Matsson in an attempt to turn his children against one another, he might just be ready to finally earn his father's love—even if the patriarch says the Roy kids "are not serious people."