Pervasive inflation, a hot job market and a resilient consumer have put the option of a half-percentage-point interest rate hike on the table when the Federal Reserve meets at the end of March.
In separate interviews and speeches this week, two central bank policymakers indicated they are open to supporting a larger, 50-basis-point increase next month amid growing evidence that underlying inflationary pressures in the U.S. economy remain strong.
"At this juncture, the incoming data have not changed my view that we will need to bring the fed funds rate above 5% and hold it there for some time," Cleveland Fed President Loretta Mester said Thursday in remarks prepared for an event organized by the Global Interdependence Center and the University of South Florida Sarasota-Manatee.
US ECONOMY COULD SEE 'SECOND CHAPTER' IN PANDEMIC PRICE SURGE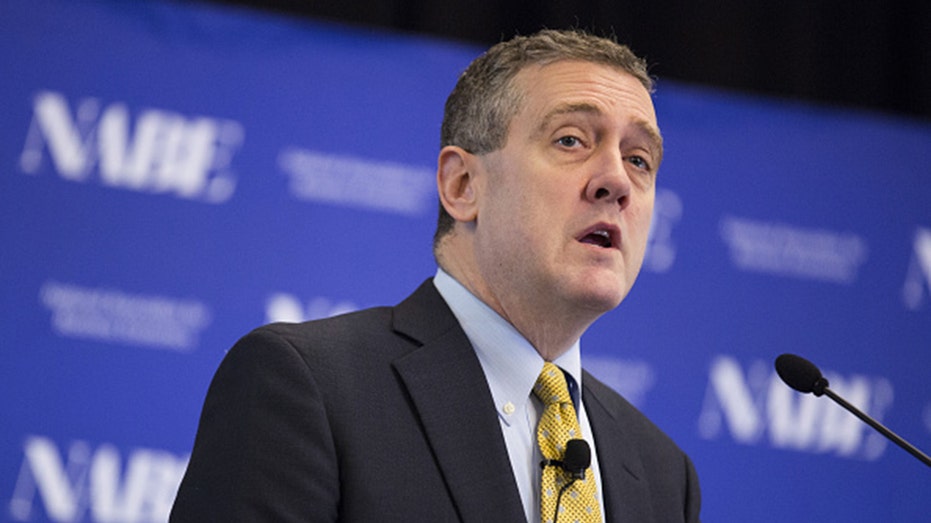 The Fed last month voted to raise its benchmark interest rate another quarter percentage point to a range of 4.5% to 4.75% and signaled that a "couple more" increases are on the table this year. That followed a half-point increase at their December meeting, and four consecutive 75-basis-point moves. The central bank typically moves the federal funds rate in quarter-point increments.
Mester, who is not currently a voting member of the Federal Open Market Committee, said she saw "compelling" economic evidence in January for a half-point increase and indicated the Fed could accelerate the pace of rate increases again if conditions warrant.
"It's not always going to be, you know, 25 [basis points]," she said. "As we showed, when the economy calls for it, we can move faster, and we can do bigger at any particular meeting. And it's going to be driven by how the economy is evolving."
St. Louis Fed President James Bullard echoed that sentiment after a presentation to the Greater Jackson Chamber in Jackson, Tennessee, telling reporters that he wants to bring the Fed's policy rate up to 5.375% as soon as possible. That implies that rates need to increase by about 75 basis points.
INFLATION STILL OUTSTRIPPING WAGES IN MOST US CITIES
"My overall judgment is it will be a long battle against inflation, and we'll probably have to continue to show inflation-fighting resolve as we go through 2023," he said.
Bullard, who is also not a voting member of the FOMC this year, said he would reserve judgment about what officials should do next month.
"I wouldn't rule anything out for that meeting, or any meeting in the future," he said.
Their comments come amid a slew of hotter-than-expected economic data, including the strong January jobs report and a disappointing inflation report that pointed to the pervasiveness of high consumer prices. The Labor Department reported on Tuesday that the consumer price index rose 0.5% in January, the most in three months. The annual inflation rate also surprised to the upside at 6.4%.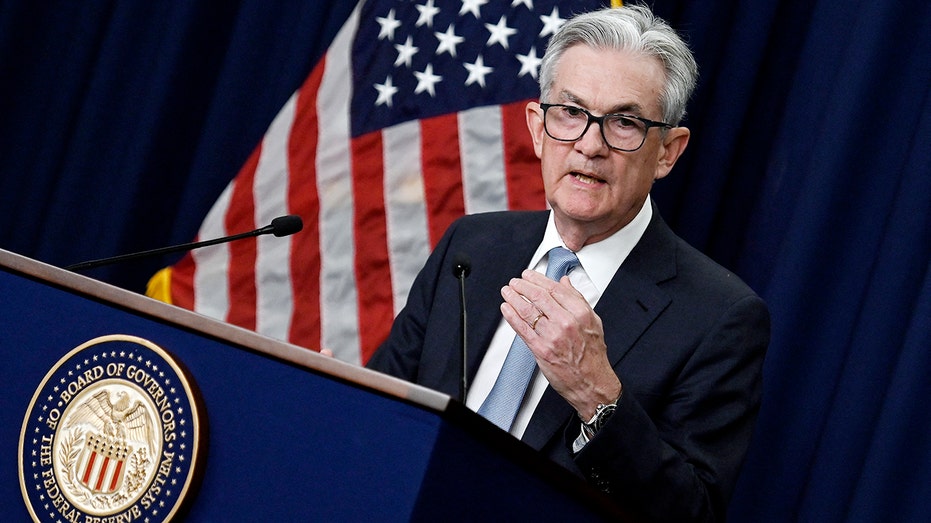 CLICK HERE TO READ MORE ON FOX BUSINESS
That data has prompted some traders to reexamine their rate-hike expectations for the year, with a growing number of investors now betting the Fed could raise rates by 50 basis points next month. Some 21% of traders are bracing for a steeper rate hike at the March 21-22 meeting, according to data from the CME Group's FedWatch tool, up from just 4% one month ago.