Former Trump adviser Steve Bannon has decried Republicans' seeming reversal on the Bud Light controversy on Saturday after reports emerged that the beer brand's parent company is a major GOP donor.
Conservative pundits and figures have recently expressed outrage and called for boycotts after Bud Light partnered with transgender influencer and activist Dylan Mulvaney for a sponsored post. Despite the fact that the partnership only amounted to a single Instagram video promoting March Madness, the conservative backlash swiftly became outsized, with customers posting videos of themselves destroying cans of the popular light beer and some issuing bomb threats against facilities operated by the brand's parent company, Anheuser-Busch InBev.
The backlash appeared to recede somewhat when the National Republican Congressional Committee (NRCC) deleted a fundraising initiative taking aim at the Bud Light situation. According to a Sunday report from The Daily Beast, the influential group, which works to elect GOP candidates to the House of Representatives, shared and then quietly deleted a campaign using the controversy as a springboard for fundraising. Those who donated would have received a custom beer can koozie featuring a transphobic joke at the expense of Bud Light.
"Thanks to Dylan Mulvaney, we can all finally admit that Bud Light tastes like water," the group's original tweet read.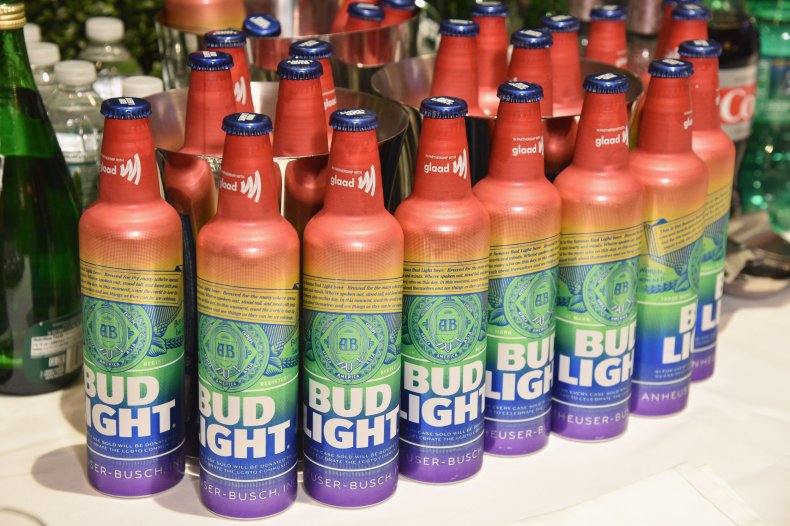 While the NRCC has not confirmed why the campaign was taken down, as The Daily Beast reported, it is a notable factor that Anheuser-Busch is a significant donor to the group the Republican Party at large, giving nearly $500,000 to the NRCC during the 2022 election cycle. The outlet heard from some within the party that the move was unsurprising, with the original campaign being likened to the NRCC biting the hands that feed them.
In a post to the conservative-leaning social media platform, Gettr, Bannon, a far-right media executive and one-time chief strategist to former President Donald Trump, called the decision by the NRCC "gutless." In a prior post on Saturday, Bannon called for a total conservative boycott of Anheuser-Busch products and boosted a conspiracy theory accusing an executive with the company of working on behalf of the CIA.
"Boycott ALL Anheuser-Busch Products…stop spending money on companies that hate you and what you stand for," Bannon wrote.
During a recent podcast, Donald Trump Jr. spoke in defense of Anheuser-Busch, citing the same statistic about their donations to the GOP and additional data suggesting that 60 percent of their employees also donated to Republicans. He also likened the Mulvaney partnership to a "one-off" mistake.
Newsweek reached out to the NRCC via email for comment.