Silicon Valley Bank posted a job listing for Senior Manger, Financial Crimes on Friday just before it was shut down by regulators.
The Federal Deposit Insurance Corporation said in a press release on Friday that SVB was closed by the California Department of Financial Protection and Innovation, which appointed the FDIC as the receiver of insured deposits of the bank.
On Friday, the SVB posted a job opening for "Sr. Manager, Financial Crimes."
As part of the job description, the employee would be expected to act "as a subject matter expert in interpreting regulatory change related to the various due diligence processes to include Customer Due Diligence and Enhanced Due Diligence processes."
SILICON VALLEY BANK COLLAPSE: CALIFORNIA GOVERNOR SAYS HE'S WORKING WITH FDIC TO 'STABILIZE' SITUATION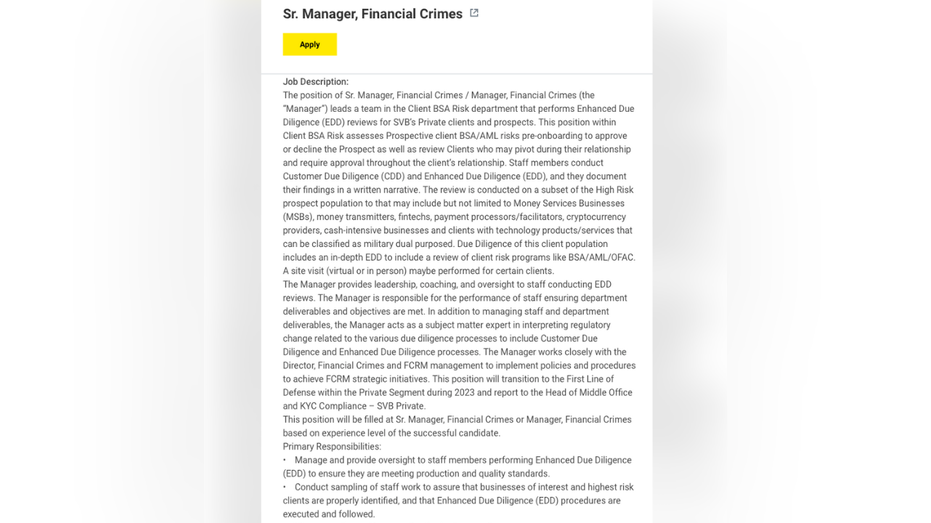 "This position within Client [Bank Secrecy Act] Risk assesses Prospective client [Bank Secrecy Act]/[Anti-Money Laundering] risks pre-onboarding to approve or decline the Prospect as well as review Clients who may pivot during their relationship and require approval throughout the client's relationship," the job description states.
In the statement, the FDIC said that all insured depositors "will have full access to their insured deposits no later than Monday morning, March 13, 2023." Uninsured depositors will be paid an advance dividend within the next week, the FDIC said.
SILICON VALLEY BANK SHUT DOWN BY REGULATORS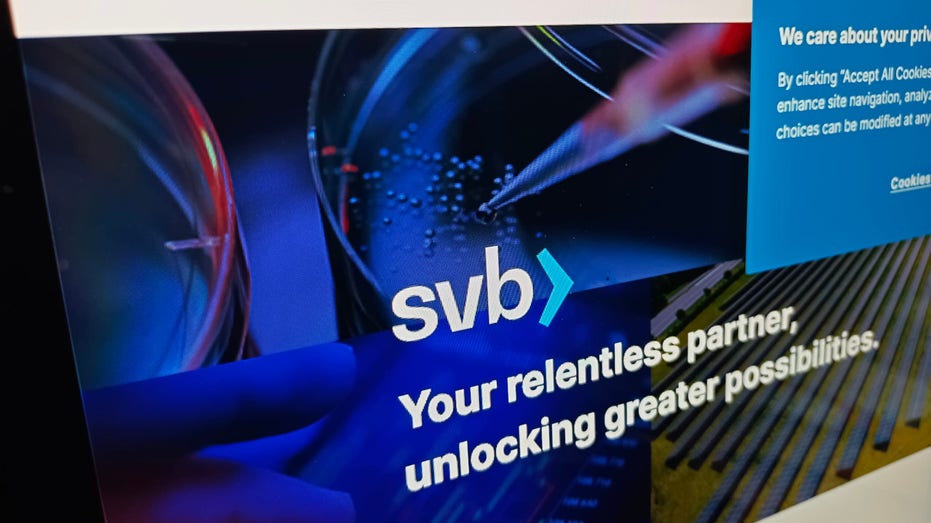 One SVB executive was on the former executive team of Lehman Brothers' Global Investment Bank prior to its collapse in 2008. Jospeph Gentile, Chief Administrative Officer at SVB, was the Chief Financial Officer at Lehman Brothers' Global Investment Bank and left in 2007.
Uninsured depositors will also receivership certificate for the remaining amount of any uninsured funds.
The FDIC said that the amount of deposits that are over the insurance limits haven't been determined.
GET FOX BUSINESS ON THE GO BY CLICKING HERE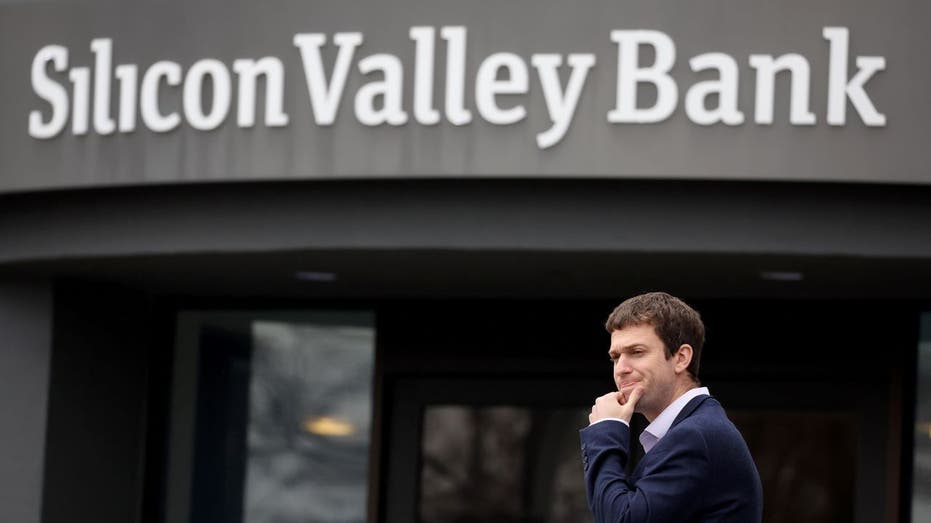 The bank was the 16th-largest bank inside the United States, and is the second-largest bank in the United States to close since 2008.
As a result of regulators shutting down SVB, other bank stocks were volatile on Friday.