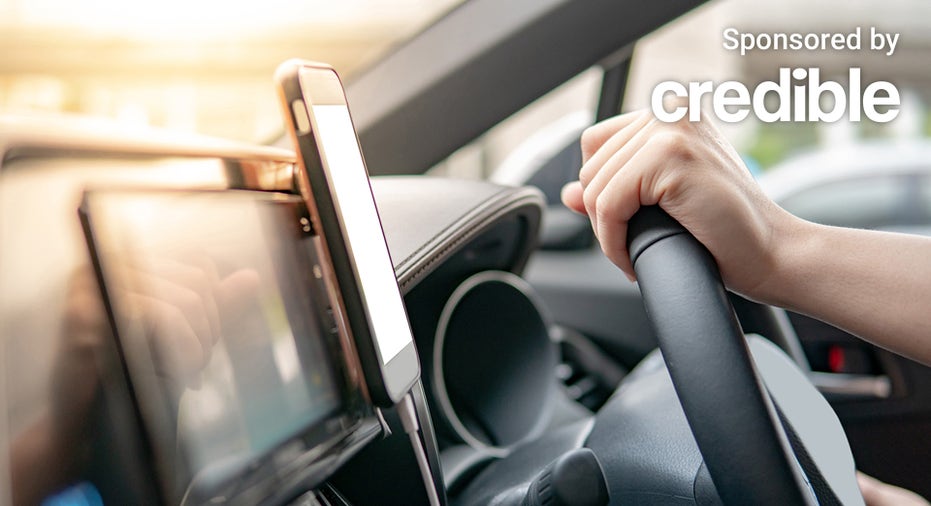 Drivers may discover they have fewer choices when it comes to finding new insurance rates, according to a new report.
Many consumers hit by higher insurance costs searched for cheaper rates, which pushed car insurance shopping activity to an all-time high in the fourth quarter of 2022, according to J.D. Power's Quarterly Shopping List Report.
The rate at which drivers were given new auto insurance quotes increased by 12.1% in the fourth quarter of 2022, and the switch rate increased by 4.1%.
However, insurance providers, facing rising loss costs, have pulled back on ad spend and some have even closed their less-profitable acquisition channels, the report said. That could potentially leave drivers in search of better rates with fewer choices when switching insurance carriers.
"As we see, consumers are out shopping more than the past, entering a market that is more difficult to navigate and finding carriers who are not as interested in winning their business," J.D. Power said in the report. "How this plays out in 2023 will be something we will watch throughout the year."
If you are looking to save money on your car costs, you could consider changing your auto insurance provider to get a lower monthly rate. You can visit Credible to shop around and find your personalized premium without affecting your credit score.
PRICE OF BIDEN'S STUDENT LOAN REPAYMENT PLAN COULD DOUBLE AS TAKE-UP INCREASES, REPORT SAYS
Telematics may not curb rising costs
The rising cost of auto insurance convinced many buyers to accept a telematics device from their insurance provider, the report said. These programs use connected devices, smartphones or an auto manufacturer mobile app to monitor and report details about driving habits and can potentially lower rates.
Sixty percent of consumers who were offered a device opted to participate in 2022, according to TransUnion's Annual Outlook Survey. However, more than 40% said their rates increased after they started the program, which may slow the appeal of using telematics going forward.
"The value proposition of telematics is that consumers give up some sense of privacy or autonomy to provide insurers a demonstrably safe driving record in real-time," Michelle Jackson, TransUnion's senior director of personal lines market strategy, said in a statement. "If they're not seeing that translated into lower rates or if their rates actually increase, some may not continue with the program."
If you are shopping around for new auto insurance, you can use the Credible marketplace to compare multiple providers and find your personalized rate in minutes without affecting your credit score.
TAX SEASON 2023: HERE'S HOW THE INFLATION REDUCTION ACT MIGHT IMPACT YOUR REFUND THIS YEAR
Consumers opt for usage-based insurance vs. bundling
Usage-based insurance (UBI) shopping increased 4.8% in the fourth quarter from 2.8% the previous quarter among consumers who had both auto and homeowners policies from different carriers (also known as Wrights), the J.D. Power report said. UBI tracks mileage and driving behaviors.
By contrast, UBI shopping among consumers who held bundled homeowners and auto policies increased slightly to 2.0% in the fourth quarter from 1.9% in the third quarter.
"UBI is poised to become a substantial driver of consumer choice and increasingly threaten the bundling of auto and homeowners policies," J.D. Power said in the report. "Carriers targeting Wrights, in the hopes of converting them to bundlers, will want to ensure they have as strong UBI offering."
Bundling homeowners and auto insurance policies have long been a tactic consumers have turned to as one way to lower costs. Rising auto insurance rates have made that less of a cost-saving option and could dim the appeal of bundling going forward, according to a separate J.D.Power.
"Homeowners, and particularly bundlers, have traditionally been less price-motivated than the typical monoline auto customer, but we are beginning to see cracks in that foundation," Robert M. Lajdziak, J.D. Power's director of global insurance intelligence, said in a statement. "That puts the focus for insurers squarely on the overall brand experience their customers are receiving—across all lines—and on understanding how changes in one area, such as telematics adoption in an auto policy, can affect the entire customer journey."
If you are struggling with rising prices and want to save money, you could consider finding a new auto insurance provider to lower your monthly premium. Visit Credible to compare multiple car insurance providers at once and choose the one with the best rate for you.
HIGH PRICES AND INTEREST RATES WILL KEEP DRIVERS FROM BUYING CARS IN 2023: SURVEY
Have a finance-related question, but don't know who to ask? Email The Credible Money Expert at moneyexpert@credible.com and your question might be answered by Credible in our Money Expert column.