Shipping and logistics giant A.P. Moller-Maersk has reached an agreement to divest two of its logistics sites in Russia, moving closer to a near-complete exit from the country.
Maersk said it has agreed to sell a chilled and frozen warehouse in St. Petersburg and an inland depot facility in Novorossiysk to IG Finance Development Limited, a company registered in Cyprus.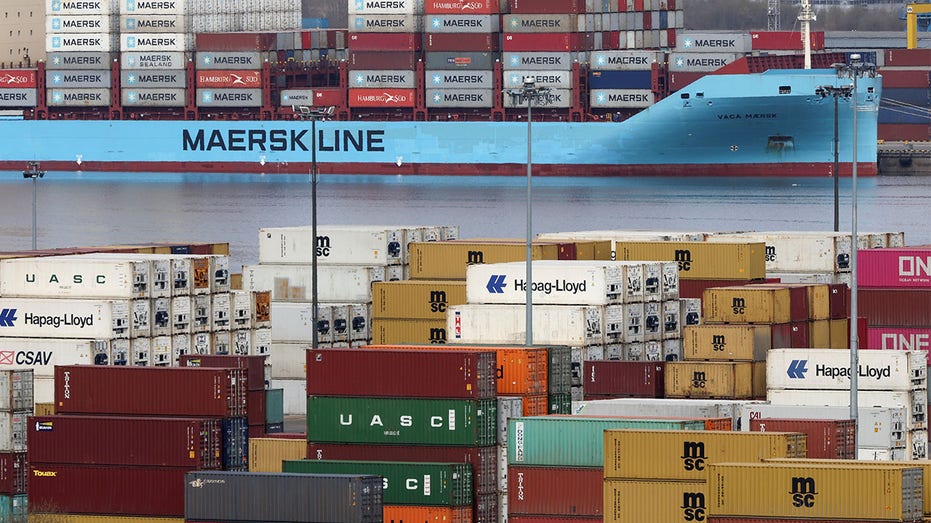 "We are pleased to have found a new owner of our two logistics sites in Russia and thereby execute on our decision to divest all our assets in the country," Maersk CEO Karsten Kildahl said in a statement.
"Throughout the divestment process, we have as a company felt a strong responsibility towards the remaining 50 employees at the two sites, and we are happy that they will be offered employment as part of the new setup."
The inland depot has a capacity of 1,500 containers (TEY) and specializes in handling commercial cargo, such as grains from railway wagons to sea containers, the company said.
BIDEN'S NEW UKRAINE AID WILL FACE 'TREMENDOUS PUSHBACK' FROM CONGRESS, GOP LAWMAKER SAYS: 'WE'VE GOT TO STOP'
Maersk said the sale had obtained regulatory approvals in the European Union and Russia. IG Finance Development has made an agreement with Russian food importer, Arosa, to operate both sites.
The divestment closed on Friday.
The Danish company still needs to sell four tug boats under its Svitzer brand. A Maersk spokesperson told Reuters that process is still ongoing. Once that sale is complete, Maersk will no longer have business ties with Russia.
CLICK HERE TO GET THE FOX BUSINESS APP
Pressure mounted on multinationals last year to leave Russia after it invaded Ukraine. In March, Ukrainian President Volodymyr Zelenskyy pleaded with companies still doing business with Russia to leave, saying its market is "flooded with our blood."