The family of Shanquella Robinson is planning to march in Washington, D.C., next month after the U.S. announced on Wednesday that they were not filing charges following her death in Mexico.
On Wednesday, attorney Sue-Ann Robinson who is representing the Robinson family said that they will be holding a rally and marching in Washington D.C. on May 19 to call for more action to be taken in the case of Shanquella Robinson's death.
"On May 19 we are going to march in Washington to the Department of State," Robinson said during the press conference.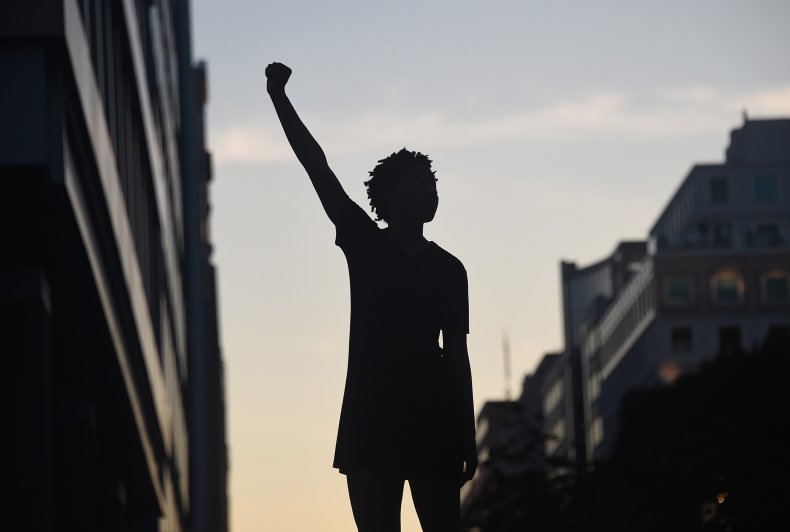 The press conference on Wednesday came shortly after the U.S. Attorney's Office in the Western District of North Carolina issued a statement saying that they did not plan to file any federal charges in Robinson's death.
"The FBI has worked diligently to conduct a detailed and thorough investigation of the evidence available in this case. In coordination with Ms. Robinson's family, an autopsy was conducted in the United States by the Medical Examiner's Office in Mecklenburg County," the U.S. Attorney's Office said in the statement. "As in every case under consideration for federal prosecution, the government must prove, beyond a reasonable doubt, that a federal crime was committed. Based on the results of the autopsy and after a careful deliberation and review of the investigative materials by both U.S. Attorneys' Offices, federal prosecutors informed Ms. Robinson's family today that the available evidence does not support a federal prosecution."
In October, Robinson, a 25-year-old Black woman from North Carolina, traveled to San José del Cabo, Mexico, with several friends. Shortly after, a video circulated on social media showed Robinson being assaulted by an individual in their hotel room. Robinson died in Mexico and a death certificate from Mexican authorities, obtained by WSOC-TV, stated that her cause of death was from a "severe spinal cord injury and atlas luxation."
In January, the Charlotte Observer obtained a police report from responding officers in Mexico which stated that Robinson was alive when police showed up to the hotel. The police report stated that a doctor who arrived on scene determined that Robinson had "drunk a lot of alcohol" and should "be given an IV."
During the press conference on Wednesday, the attorney for the Robinson family said that they are "disappointed but we're not deterred."
The attorney also explained that the case wasn't "taken seriously" by U.S. officials from the start and two separate autopsies were conducted.
In November, the Associated Press reported that a local Mexican prosecutor Antonio López Rodríguez announced the case was being investigated as a homicide and they were working to extradite a certain suspect that was involved in Robinson's death.
Newsweek was directed to the statement issued today after reaching out to the U.S. Attorney's office in the Western District of North Carolina.