John Catsimatidis went from grocery store clerk to a commonsense billionaire CEO – and he's detailing how you can do the same.
The American business mogul, who presides as chairman and CEO of United Refining Company and grocery conglomerate Red Apple Group, has released a new book that teaches work ethic, American values and the importance of a work-life balance.
"Well, I'm like you. You probably work 80, 90 hours a week, and I used to work 80, 90 hours a week," Catsimatidis said on "Fox & Friends" Thursday morning. "And at the age of 70-plus, I still work 80, 90 hours a week, but I enjoy my work."
And he told Gen-Z: "We have so many problems in our country. My advice to them is keep your nose clean, learn the work ethic and go to work. These people that want a three-day workweek, well, have a three-day workweek, but you're never going to get any place."
WASHINGTON LAUNCHED A 'WAR' ON NORTH AMERICAN OIL: BILLIONAIRE SUPERMARKET OWNER
Catsimatidis' family emigrated from Greece, where he was born, working hard and living paycheck to paycheck in New York City. When he graduated from Brooklyn Tech High School, the now-billionaire claimed he initially just wanted to sit on the couch and watch television.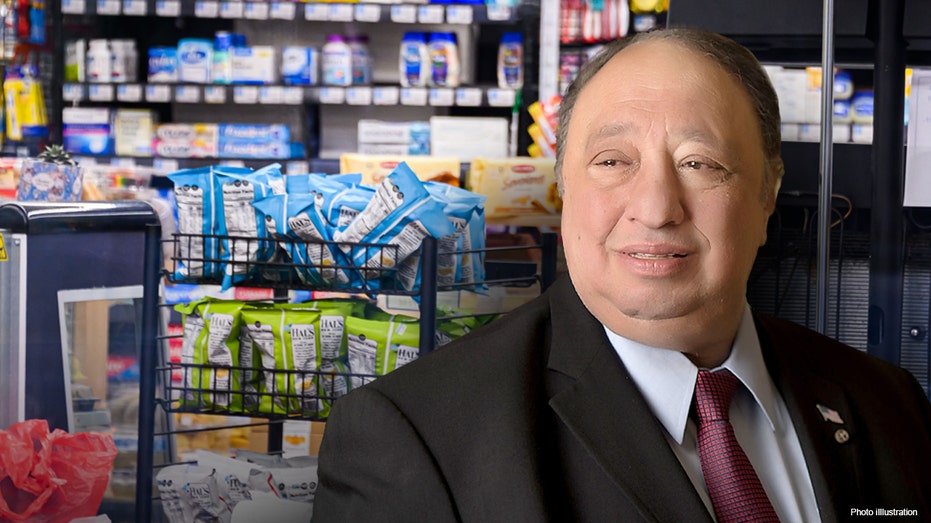 "I was ready to jump on that couch and watch television, take the summer off," Catsimatidis recalled. "My mother threw me off the couch, went down to the local grocery store, got me a job. So I go from extreme to extreme."
At the time, the now-business mogul got paid $0.90 per hour and immediately started working 70-hour weeks.
"The driving lessons were $28 an hour. So I have to work like 25 hours, 28 hours to take a one-hour driving lesson, I thought something was wrong," he said.
Despite being accepted into the prestigious West Point military academy, Catsimatidis decided to attend New York University and continue working at the grocery store.
The billionaire writes in his book: "The American Dream, I discovered somewhere along the way, doesn't come with an instruction manual or a page at the end that says, 'Okay, you can stop now. You have arrived.' I know my copy doesn't. I've done a lot and seen even more. But I'm still that immigrant kid who thinks this is the greatest country ever. I still believe in the promise of America. I still believe the best is yet to come."
Catsimatidis confirmed on Thursday that he's never faced a daunting day of work in his life.
"At the age of 70-plus, I still work 80, 90 hours a week, but I enjoy my work."

– John Catsimatidis, 'How Far Do You Want to Go?' author
"You go to work and you go item by item, and you put your hat on. Whether you're running an oil business, you put your hat on, whether you're running a supermarket business, you put a different hat on and you can't worry about all of them at the same time. Otherwise, you go nuts, compartmentalize," he said.
Also, a family man with a wife, Margo, and two children Andrea and John Jr., Catsimatidis also discusses in his memoir the importance of doing things for family and for fun.
"The best is yet to come," We're going to see what we're going to do next. We do things right now for fun. We bought WABC radio just for fun, we're partners with the Yankees at the FerryHawks in Staten Island, a minor league team, for fun. So what do we do next for fun?"
GET FOX BUSINESS ON THE GO BY CLICKING HERE