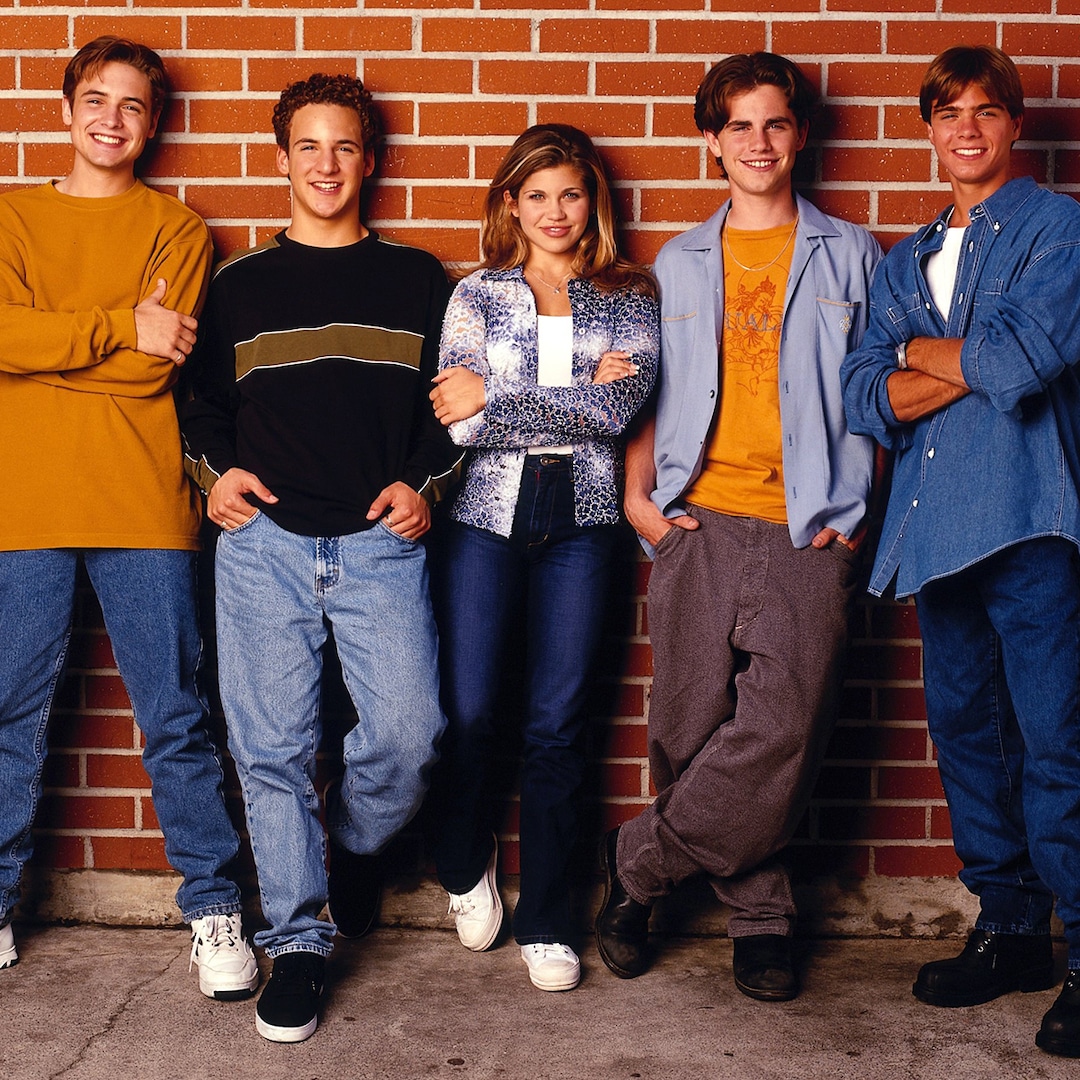 McGee has been in a number of made-for-TV movies and short-lived TV series and also reprised the role of Shawn's girlfriend Angela on an episode of Girl Meets World—despite the admittedly less-than-ideal circumstances surrounding her exit from Boy Meets World.
On Pod Meets World in 2022, McGee told Fishel, Strong and Friedle that she had been told that they had specifically asked their showrunner to not include her in the 2000 series finale, resulting in Angela's premature departure for Europe while everyone else was tying up loose ends.
Friedel insisted "that never happened" and McGee said she regretted any past bad blood between her and Fishel, noting they could have been more of a team during the show's run. Fishel agreed, saying, "We could've helped each other."
Now McGee is back in the fan-convention fold and reunited with the aforementioned trio for Daniels' 96th birthday on March 31, 2023. She is also a singer, artist and mother of three kids, two of them with ex-husband Courtland Davis.