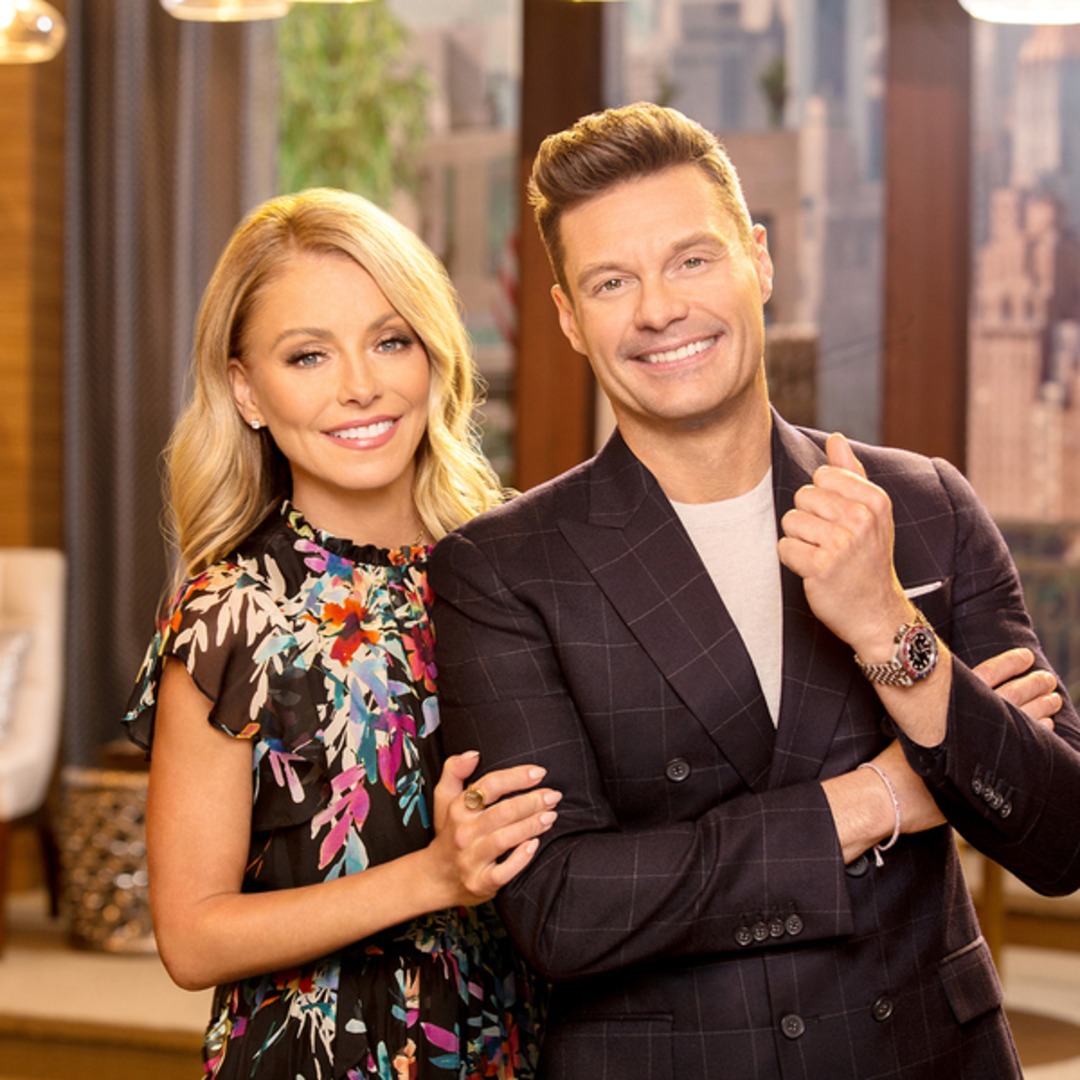 Ryan Seacrest is stepping away from his on-air daytime chair.
After six seasons of co-hosting Live with Kelly and Ryan alongside Kelly Ripa, the 48-year-old announced on Feb. 16 that he is leaving the daytime talk show, calling it a "hard decision" and one that was "bittersweet."
As for who will step in to replace the American Idol emcee? Kelly's new co-host is someone very close to home: Her husband of 26 years, Mark Consuelos—which means the show will aptly be renamed Live With Kelly and Mark in the future.
"Working alongside Kelly over the past six years has been a dream job and one of the highlights of my career," Ryan said in a statement of his co-host, who has hosted the show since 2001. "She has been an amazing partner, friend, and confidant, and although we will always be a part of each other's lives, I will miss our mornings together."
Noting that he's "made memories to last a lifetime" with the entire staff and crew, Ryan added, "it's been a memorable ride and now I'm excited to pass the baton to Kelly's 'real' husband, Mark."