A Russian state television host has praised Fox News anchor Tucker Carlson over his stance on Jack Teixeira's arrest.
Guests on the program Meeting Place (Mesto Vstrechi) on Russia's NTV channel discussed the case of the 21-year-old Massachusetts native, who is suspected of releasing hundreds of pages of sensitive U.S. documents online.
Over FBI footage of the Air National Guardsman's arrest at his home, the show's host Andrey Norkin noted the presence of armed officers, an armored vehicle and a helicopter that flew overhead. Norkin then showed a screengrab of a segment on Tucker Carlson Tonight in which the Fox anchor took aim at a CNN discussion of the arrest in which Teixeira was described as "hungry for power."
In the Fox News segment, Carlson criticized how CNN described Teixeira as a "criminal" rather than a "whistle blower." Carlson also lambasted the media for backing U.S. government requests to keep classified documents out of the public eye.
"He said the mainstream media is turning Teixeira into the worst traitor—for what?" Norkin said, referring to the Fox anchor's comments which are frequently highlighted by Russian state media for leaning towards the Kremlin's point of view.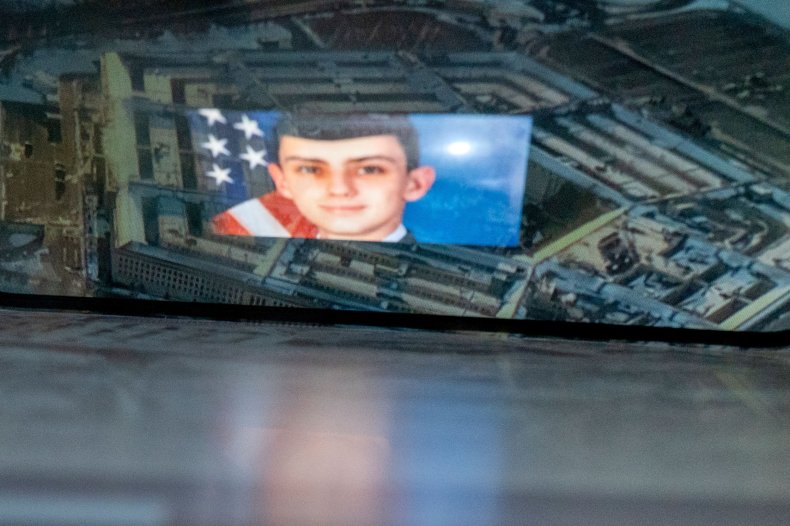 "Carlson said it's because the guy told the truth about what is happening in Ukraine," added Norkin. "It's difficult not to agree with colleague Carlson because The New York Times writes that for every document which was allegedly leaked by Teixeira, there will be a separate charge," he said.
Norkin suggested that with a potential 10-year sentence for each of the charges, whose total number is unknown, "several thousand years in prison are basically guaranteed."
"So this is the latest worst criminal of all time," he said, "can he be compared to (Julian) Assange or (Edward) Snowden? I think that for many reasons, he can be," he added, referring to other whistle-blowers who are wanted by the United States for prominent intelligence leaks.
The clip was tweeted by Russia watcher and journalist Julia Davis who noted a shift in tone among Russian propagandists who had initially described Teixeira as a "'total nobody,' who should not have had access to classified documents."
Federal prosecutors allege Teixeira took secret documents from the Massachusetts Air National Guard base where he worked and posted them online.
They first appeared on one of the servers for gaming messaging platform Discord and spread to other social media sites. The documents reportedly reveal a range of issues including how deeply the U.S intelligence agencies have penetrated Russia's military.
Teixeira appeared in court Friday, and CNN reported that he was charged with unauthorized detention and transmission of national defense information, as well as unauthorized removal of classified information and defense materials.
Newsweek has contacted Tucker Carlson via email for comment.