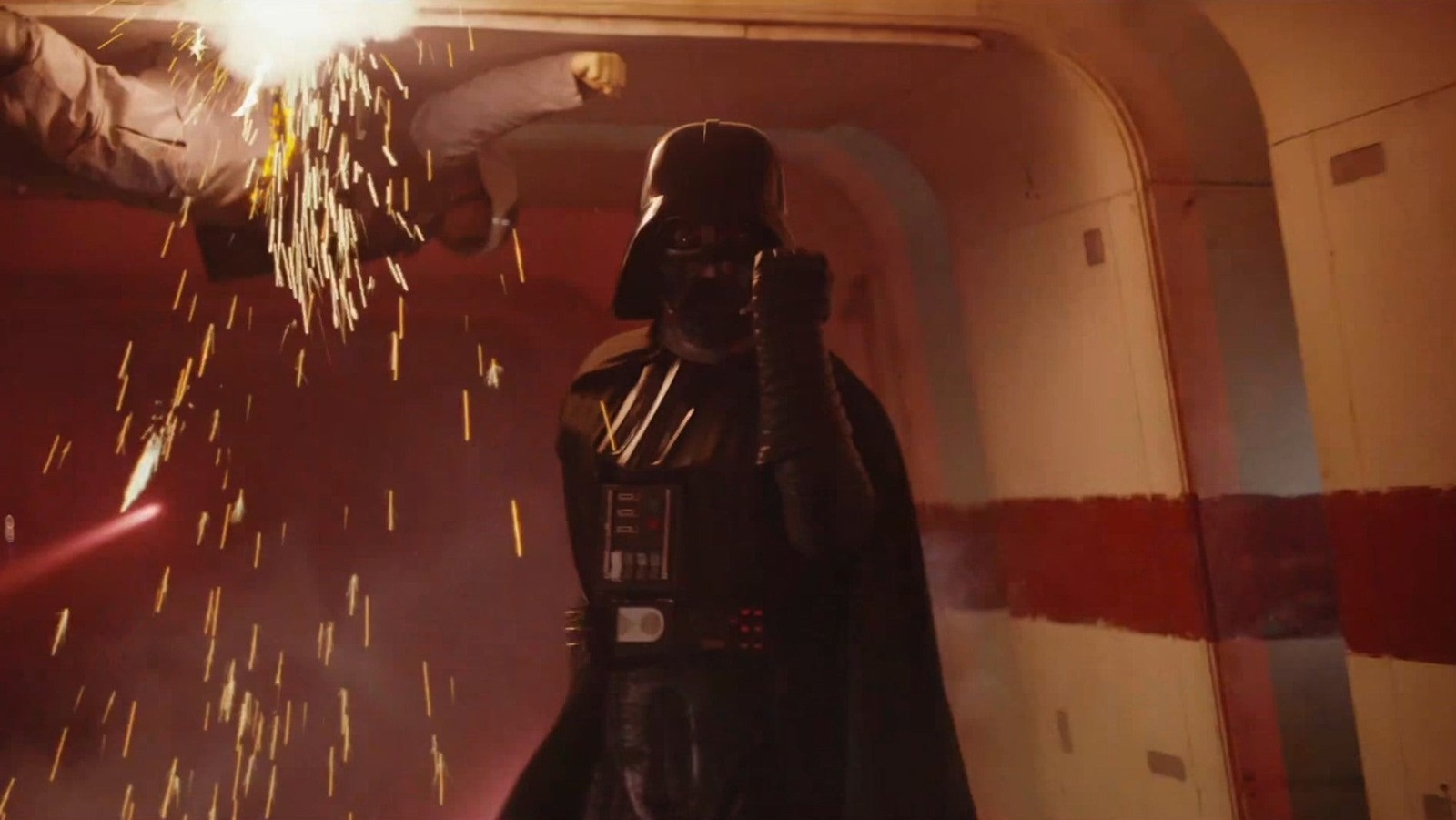 "Star Wars Rebels" voice actor Freddie Prinze Jr. revealed Filoni's apparent involvement in "Rogue One" while appearing on Lights, Camera, Barstool. Prinze Jr., who admits he may not be allowed to reveal this information, said that Filoni directed the scene where "Vader comes through and you see basically what's going to happen in 'A New Hope.'"
Not only that, but Prinze Jr. says Filoni also recast the actor under the Darth Vader suit. The reasoning? As Prinze Jr. explained, "Darth Vader doesn't talk with his hands, but this one clearly does."
This is quite a shocking revelatio. Filoni, of course, has long been considered the successor to George Lucas' empire because of their collaboration all throughout "The Clone Wars" (which almost didn't happen, as Lucas wanted to be hands-off) and even on "Rebels." Despite this, Filoni didn't make the jump to live-action until "The Mandalorian," or so we thought.
Except, Filoni himself talked to The Hollywood Reporter earlier this week, and admitted he visited the set of both "The Force Awakens" and "Rogue One," but didn't get to actually play around with live-action cameras and lenses until he visited Rian Johnson on the set of "The Last Jedi."
So did he secretly direct the Vader hallway scene? We simply don't know, as this news is not confirmed. We'll let you know if we hear anything else about this.