Rockefeller Center is preparing to open its first hotel, the latest sign that Midtown Manhattan's largest office landlords are leaning into hospitality and entertainment as remote work reduces demand for office space.
Aspen Hospitality plans to convert 10 floors of vacant office space above the NBC "Today" show studios into a luxury hotel, pending city approval. The hotel would be the second location for the company's Little Nell Hotel, which opened in Aspen, Colo., in 1989.
Rockefeller Center was a natural choice for Aspen Hospitality, because its owner, the Chicago-based Crown family, co-owns the complex with New York-based real-estate developer Tishman Speyer. The two family firms had discussed opening a hotel at Rockefeller Center for years, and even before the pandemic explored the possibility of repurposing some of its office space, said Paula Crown, a family member.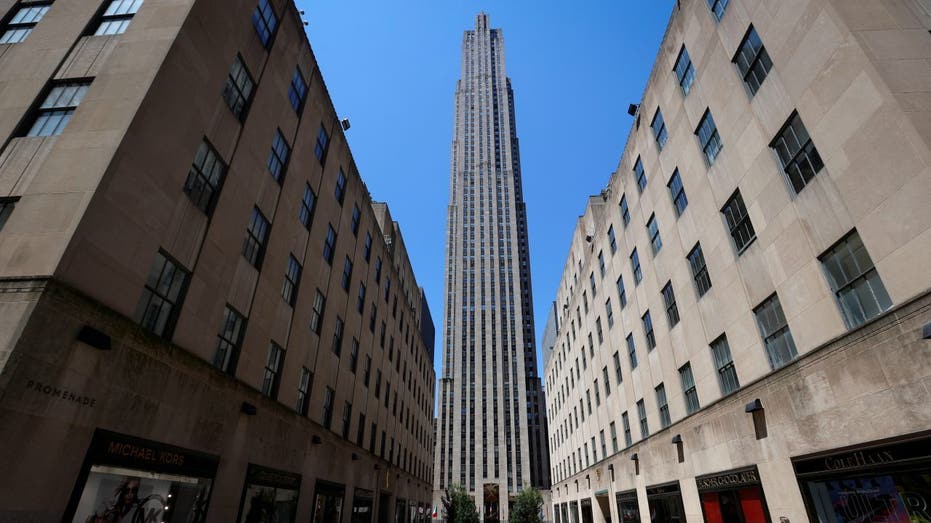 The rise of remote work solidified the owners' plans to move forward with the hotel, Ms. Crown said. The property will be aimed at both corporate and leisure travelers.
COMMERCIAL REAL ESTATE INDUSTRY ON EDGE AS DOWNTOWN EMPTY OFFICE SPACE GOES UNUSED
"It's not a business hotel, it's not a resort hotel," Ms. Crown said. "Like how the world has gone, it has hybrid components."
Rockefeller Center, like most Midtown landlords, has experienced a sharp decline in office workers since the Covid-19 pandemic began. Its office space is 93%-leased, but most of its 14 office buildings are about 50%- to 60%-occupied on its busiest days midweek, according to Tishman Speyer, which manages the complex's day-to-day operations.
Midtown landlords have increasingly turned to entertainment and hospitality since the onset of the pandemic. Office owner SL Green Realty Corp. has formed a partnership with Caesars Entertainment Inc. and proposed converting a Times Square office tower into a hotel and casino. A few blocks east, the owner of luxury department store Saks has proposed converting the top floors of its Fifth Avenue flagship into a casino.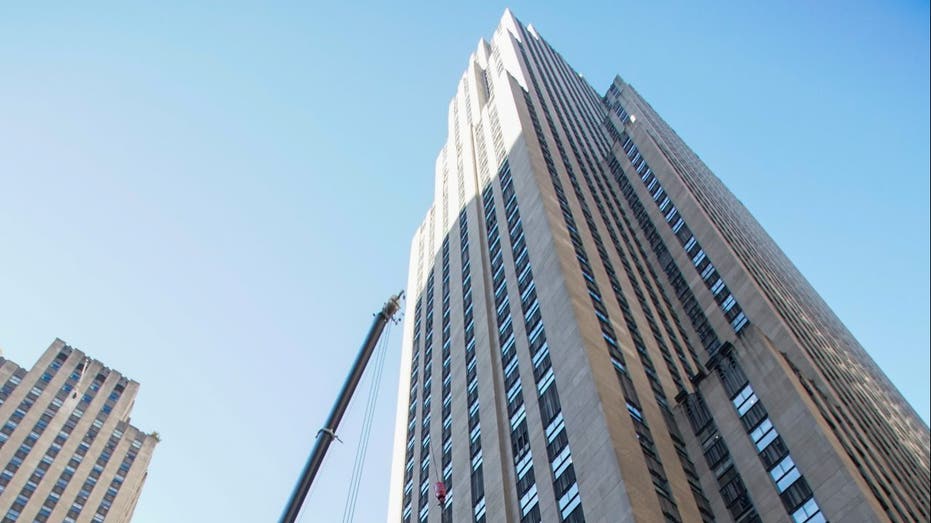 Several new nightclubs and bars have opened in Midtown since the pandemic began, including the dance hall Nebula, speakeasy-style Pebble Bar and rooftop drink spot Darling.
"There are lines outside these restaurants and clubs and bars," said Ariel Palitz, founding director of New York City's Office of Nightlife. "It's been awhile since we've seen that."
FLORIDA'S WORKFORCE ENDED THE YEAR LARGER THAN NEW YORK'S FOR FIRST TIME EVER
In the past, many New York residents avoided Midtown, which teemed with tourist crowds during the holiday season and was often quiet on weekends and after business hours. Right before the pandemic, Tishman Speyer embarked on an overhaul to breathe fresh life into the 84-year-old Rockefeller Center.
The firm last year completed a redesign of the area around its ice-skating rink, which now transforms into a roller-skating venue during the summer. It also opened high-end restaurants such as Lodi, an Italian eatery, and Le Rock, which serves French cuisine.
"If New Yorkers are excited about what's going on at Rockefeller Center—the restaurants, the retail, the art, the arrival of a hotel—then they will want to have their office here, they'll want to shop here, they'll want to come here," said EB Kelly, a senior managing director at Tishman Speyer and head of Rockefeller Center.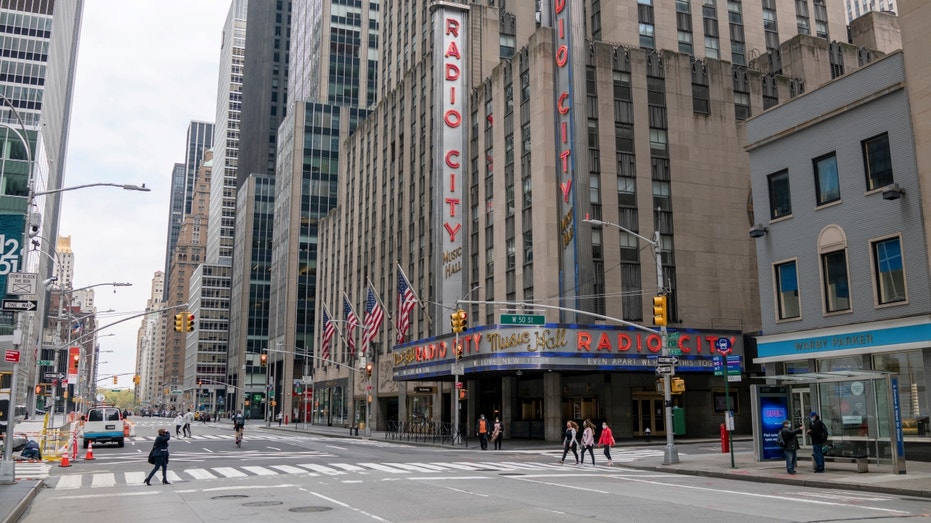 Tishman Speyer also added a host of new retail tenants, including menswear designer Todd Snyder, bookseller McNally Jackson and record store Rough Trade, which it lured from trendy Williamsburg, Brooklyn, to a spot near Radio City Music Hall.
Steve Klein, owner of Dough Doughnuts, opened a gourmet doughnut shop at Rockefeller Center in September 2021 and said sales have been excellent. He is located next to the Nintendo store, where game enthusiasts line up for new releases, and said he also gets business from tourists and people attending NBC live tapings and performances.
"If we had all the office workers back, I don't even know if we could handle the business," Mr. Klein said.
CLICK HERE TO GET THE FOX BUSINESS APP
Little Nell, which will feature 130 rooms, represents "the last piece of the puzzle at Rock Center," Ms. Kelly said.
Aspen Hospitality aims to open its new Little Nell in 2026. The hotel is one of the first to seek approval under New York City's special permitting process, which was approved in December 2021. Under the new rules, developers seeking to build hotels or expand existing ones need approval from the Planning Commission and City Council. The Little Nell proposal is currently under review by the Department of City Planning.
Aspen Hospitality said it has already reached a neutrality agreement with the city's Hotel and Gaming Trades Council that will allow the hotel's employees to unionize.
Ms. Crown declined to comment on the estimated cost to build the hotel, or on the expected room rates. At the 92-room Little Nell in Aspen, room rates start at $1,800 a night during the busy winter season.