A town in Virginia voted to provide Amazon with a special use permit to build a data center despite protests from over 100 speakers, including actor Robert Duvall, at a town hall meeting on Tuesday.
"As an actor, I have the privilege to play many roles. My work has taken me all over the world, but I have always returned to Fauquier County, Virginia, with a sense of relief that comes from my appreciation for all that makes this place special," Duvall said. "The remarkable outpouring of opposition to this proposal indicates that the vast majority of the town and county believe this is a bad use of this site."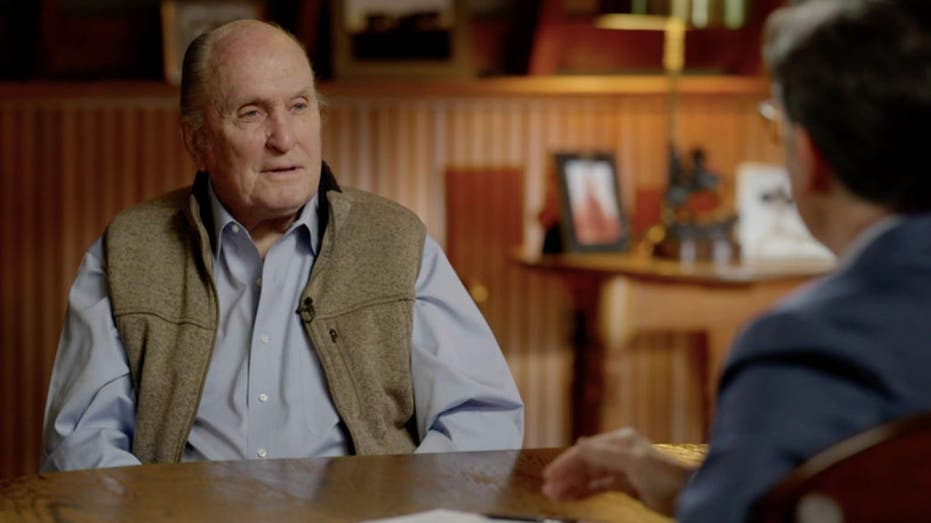 Duvall, noting that he has lived on a farm in Virginia for 27 years, called the state "the last station before heaven" and demanded the town "keep it that way." The crowd gave him a standing ovation as he returned to his seat.
Amazon wants to build a 220,000-square-foot data center in Warrenton, and town councilmember Henry Herouix stressed the company has not asked for any tax breaks.
AMAZON WORKERS EXPECTED TO BE IN PERSON 'MAJORITY OF THE TIME,' CEO SAYS
Amazon projects that about 50 workers will be employed at the data center, and supporters said the data center will generate about $900,000 in tax revenue for the town annually.
Ticker
Security
Last
Change
Change %
AMZN
AMAZON.COM INC.
97.20
-0.95
-0.97%
Herouix argued the tax revenue could go toward the county and schools. The permit for Amazon's construction would include noise restrictions, bans on construction of an electric substation on the site and the requirement that any distribution lines go underground.
AMAZON TO DOUBLE DOWN ON GROCERY BUSINESS DESPITE RECENT SETBACKS
Debate over the data center lasted some eight hours, but 92-year-old Duvall's impassioned speech, along with the protests of roughly one hundred other speakers, seemed to make little impact as Warrenton's town council voted 4-3 on Wednesday to approve a special permit for Amazon.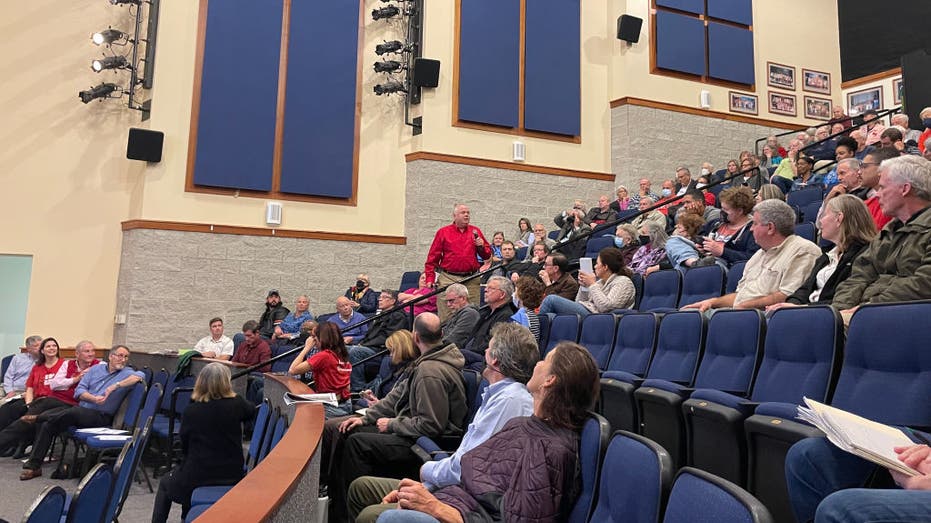 The northern Virginia region is home to the greatest concentration of data centers, 275 in total, which support modern internet use.
BLACKROCK SUSTAINABILITY CHIEF BODNAR TO JOIN BEZOS EARTH FUND – MEMO
But the continued expansion of data centers has faced pushback as residents complain about the noise, the increased resource use to power the stations, and the increasing wires and other infrastructure that appear across the towns.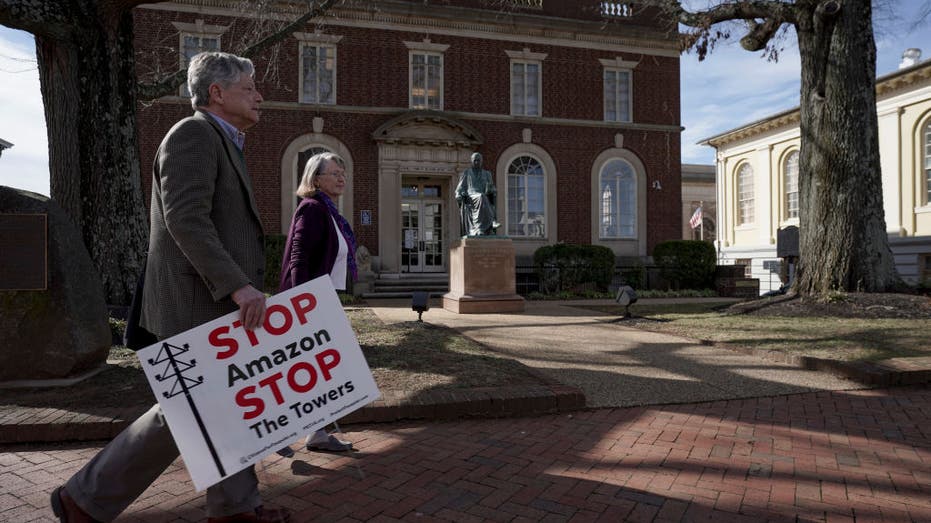 Councilmember David McGuire acknowledged that the decision was a "pivotal moment" for the town, which would "never be the same as we know it, whether that's good or bad," WUSA 9 reported.
CLICK HERE TO READ MORE ON FOX BUSINESS
Amazon has committed to invest roughly $35 billion by 2040 to build more data centers across Virginia.
The Associated Press contributed to this report.