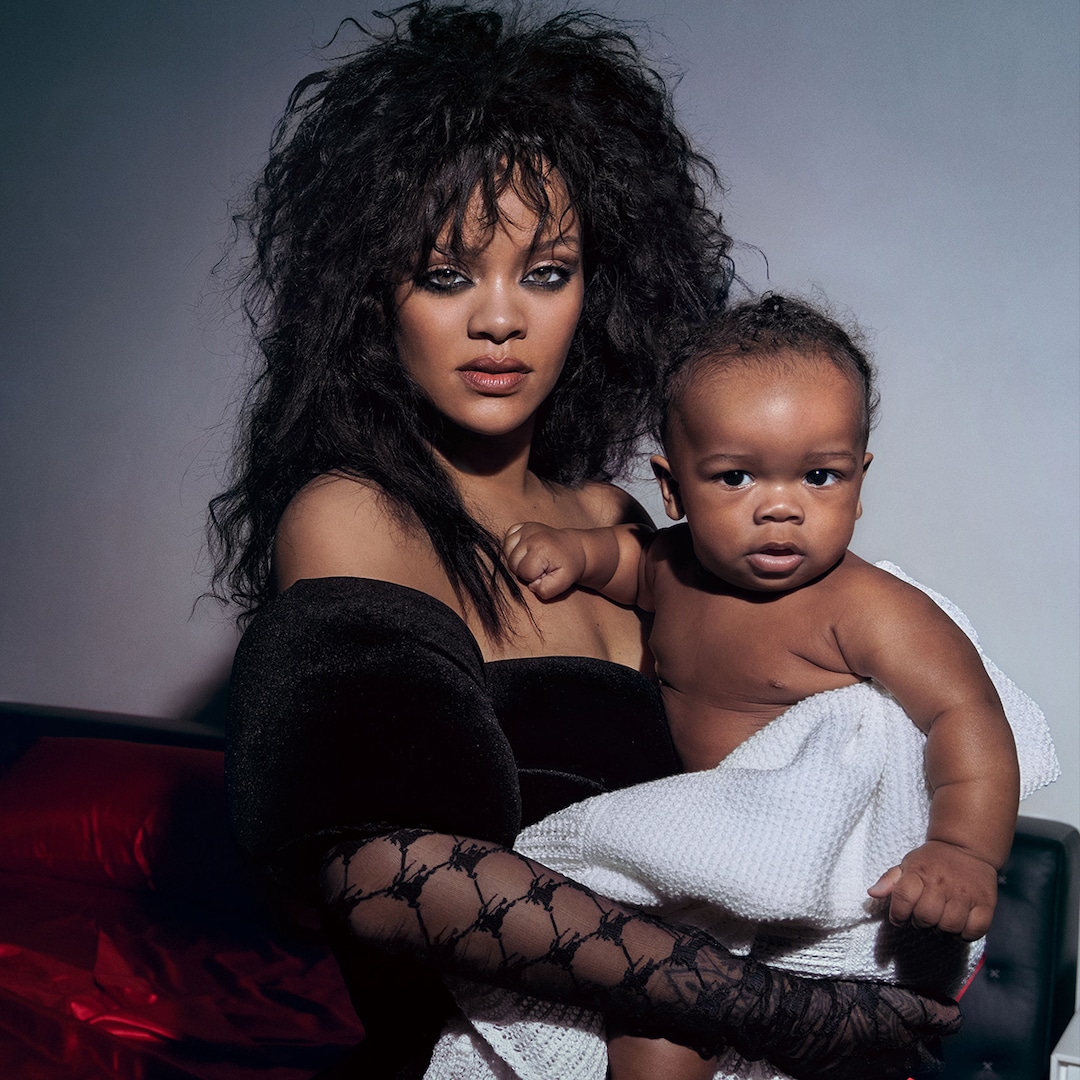 Rihanna is not here for any wild thoughts on how she addresses her baby boy.
In case you missed it, the "Pour it Up" singer, her boyfriend A$AP Rocky and their son recently made their British Vogue cover debut as a family. Shortly after their spread was published, Rihanna celebrated the moment by sharing photos from their shoot on Instagram Feb. 15, writing, "My son so fine! idc, idc, idc! How crazy both go my babies were in these photos and mommy had no clue."
However, the beauty mogul—who is currently pregnant with the couple's second child—soon faced criticism for her use of the word "fine." But she made it clear she is unapologetic.
After one Instagram user commented that they know "she did not just say fine," Rihanna simply replied, "AF," as seen in a TikTok. Asked another, "Who calls a baby fine??" To which she responded, "His mother!!!"