A Republican congressman criticized President Joe Biden for not appointing more straight, white men to the judicial courts on the House floor, saying it was "almost impossible" for those individuals to become judges under the Biden administration.
"In his first two years, President Biden had appointed 97 federal judges. Of the 97 federal judges, I was expecting maybe 25 or 30 were white guys because I know President Biden wasn't heavy on appointing more white guys," Representative Glenn Grothman said on Thursday.
"Five of the 97 judges were white guys. Of those, two were gay," the Wisconsin Republican continued. "So, almost impossible for white guys, not gay, to get appointed here."
Newsweek reached out to Grothman via email for comment.
Who Has Biden Appointed As Judge?
Newsweek was unable to verify which judges Grothman was referencing. According to judicial watchdog Balls and Strikes, 129 of Biden's judicial nominations have been confirmed by the Senate.
Biden has appointed more judges to the federal courts than both former Presidents Donald Trump and Barack Obama. He has not only outpaced his predecessors for the number of judges but has also surpassed them when it comes to the number of women and people of color he has nominated since taking office.
Balls and Strikes' data shows that 65.2 percent of the appointees Biden has named to the federal judiciary are women and that 66.5 percent are people of color. Comparatively, 24 percent and 42 percent, respectively, of Trump and Obama appointees were women and 16 percent and 36 percent were people of color.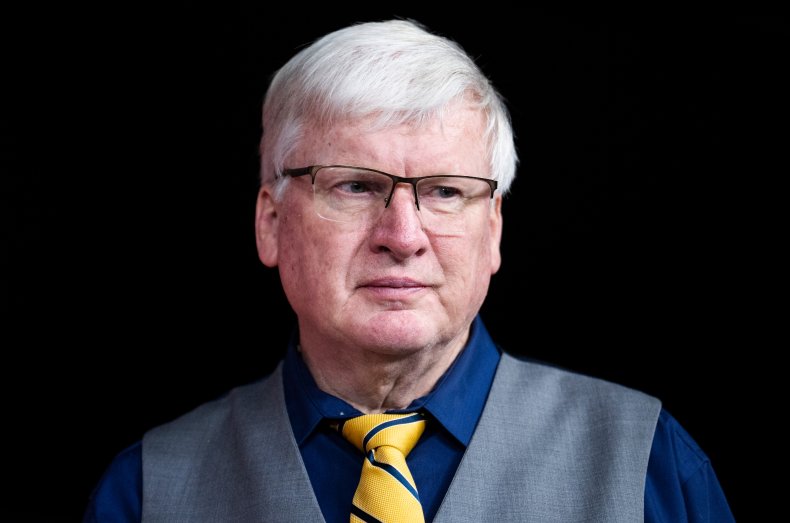 Even as a presidential candidate, Biden vowed to diversify the federal bench.
During his 2020 campaign, the Democrat pledged to "appoint U.S. Supreme Court justices and federal judges who look like America"—a promise that was at the forefront of his SCOTUS pick, Justice Ketanji Brown Jackson. Upon her confirmation in April 2022, Jackson became the first Black woman and first former federal public defender on the bench.
However, Biden's efforts to appoint more women and people of color to the federal judiciary are still up against the current makeup, which leans heavily toward white men.
The most recent report from the American Bar Association (ABA) found that only four percent of federal judges were Black women, while 78 percent are white men. The figures accounted for the 68 judges Biden had appointed as of July 1, 2022, and do not include the 29 he has appointed since. Of those 29, two are white men.
The ABA noted that while there are more white male attorneys, one in five lawyers is a person of color and more than a third are women. The association also pointed out that even as the judiciary becomes more diverse, not all federal courts look the same.
"For example, the 8th Circuit Court of Appeals has 18 judges, but only one is female," the report states. "Tennessee has 23 federal trial judges, but only three are female. Sixteen states have no federal trial judges of color. There are 104 federal trial judges in those states."
Newsweek reached out to the White House for comment.