Former President Donald Trump's indictment in New York City set off a wave of Republican attacks against District Attorney Alvin Bragg, blaming him for an apparent wave of crime they say has ruined the city. However, New York's crime rate is notably lower than many large U.S. cities, including those run by Republicans.
GOP critics have sought to blame crime in New York and other Democratic-led cities on progressive criminal justice reform policies embraced by many on the left amid a nationwide increase in property crime. On Monday, the Republican House Judiciary Committee traveled to Manhattan for a hearing on the city's crime.
The hearing was intended to "examine how Manhattan District Attorney Alvin Bragg's pro-crime, anti-victim policies have led to an increase in violent crime and a dangerous community for New York City residents," the committee said in a statement.
Headlines about brutal crimes in New York and other large cities have dominated conservative media in recent months. However, New York City's crime rate remains lower than many cities led by Republicans, according to data compiled by Newsweek.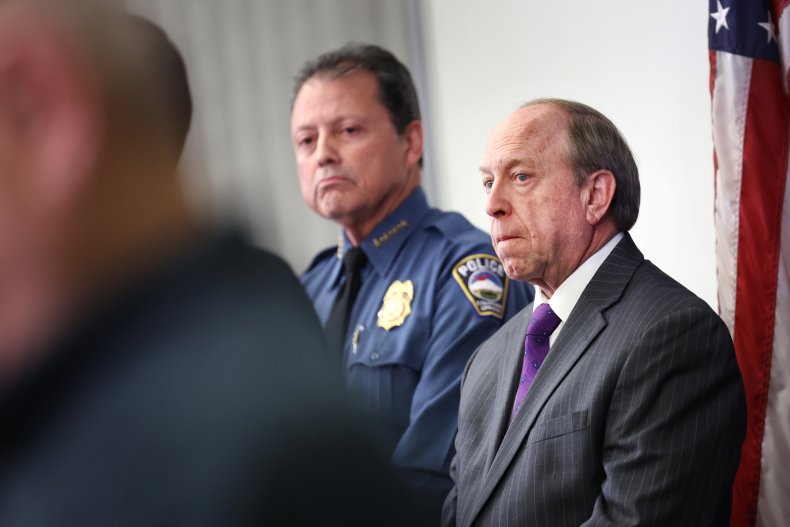 What Does Crime in New York City Look Like?
New York recorded 488 homicides during 2021, which is indeed an increase from previous years. Murders in New York declined in the years prior to the COVID-19 pandemic, bottoming out in 2017. They again dropped in 2022 to 438.
Meanwhile, the city also recorded 38,645 violent crimes and 64,096 property crimes, according to New York Police Department data.
This equates to roughly 5.76 murders, 456 violent crimes and 757 property crimes per 100,000 residents in 2021.
What About Crime in GOP-Led Cities?
Many GOP-led cities reported a high crime rate than New York during that same year.
Oklahoma City, for instance, reported 11.92 murders, 627 violent crimes and 3,716 property crimes for every 100,000 residents, according to crime data compiled by the Federal Bureau of Investigations (FBI).
Miami had 10.68 murders, 615 violent crimes and 3,044 property crimes per capita.
Other GOP-led cities with higher murder rates than New York in 2021 include Jacksonville, Florida; Fresno, California; Omaha, Nebraska; Colorado Springs, Colorado and Tulsa, Oklahoma. Fort Worth had a lower rate of murders than New York but experienced other crimes at a higher rate.
Comparing NYC Crime to Other Democratic Cities
New York also has a relatively low crime rate compared to other Democratic cities.
Chicago, for instance, experienced nearly 30 murders per capita in 2021, while Houston saw more than 20 homicides for every 100,000 residents. Los Angeles, the second largest city in the United States, had roughly 10 murders per capita.
When reached by Newsweek, a Bragg spokesperson pointed to a statement he released condemning Republicans' "political stunt" while highlighting decreasing crime in New York.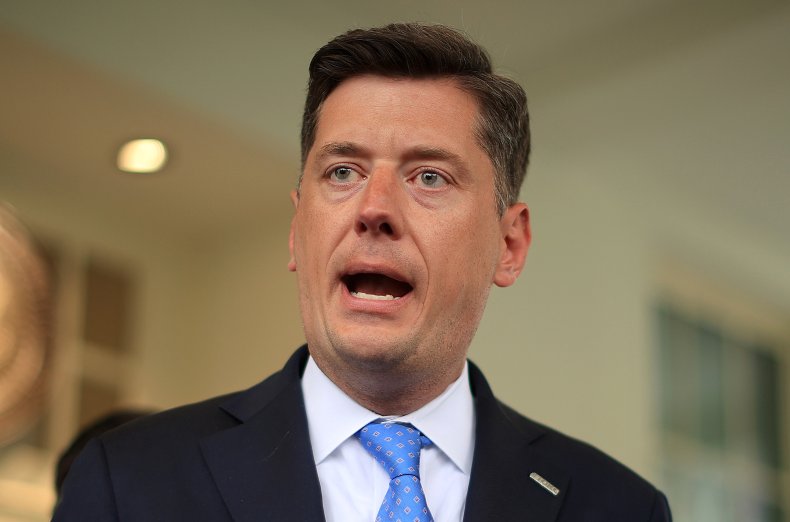 "D.A. Bragg is reducing crime in Manhattan, reversing a tough spike that began before he even took office," the statement reads. "Virtually every major crime category is lower in Manhattan now than it was last year."
Some critics took to social media to highlight that New York remains one of the safer cities in the United States.
"A recent study found New York City to be the fifth safest big city in America, while Cleveland — right next to Jim Jordan's district — ranked as the seventh most dangerous city," tweeted historian Kevin Kruse. "And yet Jordan is complaining about crimes in NYC."