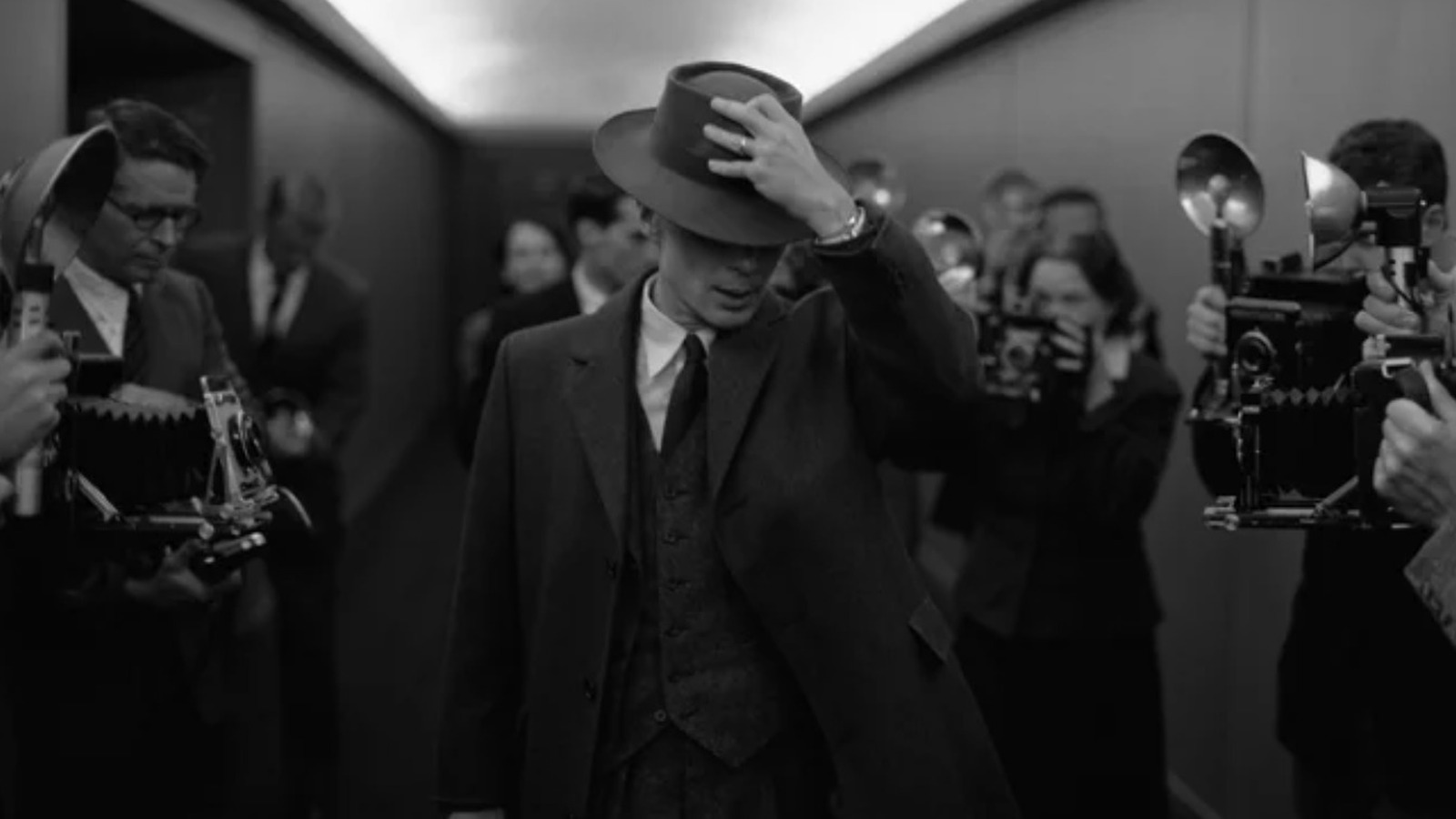 If the two summer films have one thing in common, it's a massively star-studded cast. "Oppenheimer" casting announcements all but became a meme over the past two years, as everyone from Benny Safdie to Josh Peck to Gustaf Skarsgård (yes, of those Skarsgårds) joined the sprawling ensemble. Florence Pugh, Emily Blunt, Matt Damon, and Robert Downey Jr. are also among the film's stars, with Cillian Murphy set to play the eponymous character.
"Oppenheimer" will be based on the book "American Prometheus" by Kai Bird and Martin J. Sherwin, and will tell the story of the theoretical physicist whose name ended up synonymous with the atomic bomb after his involvement in the Manhattan Project. First footage from the film is appropriately somber, with Murphy's scientist declaring that man won't understand the power of the atomic bomb until we've used it. "I don't know if we can be trusted with such a weapon," he says over shots of scared-looking scientists and nebula-like swirls, "but we have no choice."
Though "Oppenheimer" certainly looks like it'll have the visual panache and ambition typical of a Nolan movie, it's actually a departure for the filmmaker in a few key ways. The Universal Pictures film will be Nolan's first project not presented under the Warner Brothers banner since 2000, and it was also filmed in IMAX and 65mm.
You can witness "Oppenheimer" in all its frightening glory when it hits theaters as planned on July 21, 2023.