Ralph Yarl, a 16-year-old Black teenager from Kansas City, Missouri, who was shot after accidentally going to the wrong house to pick up his siblings this month, said he was told by the suspect "don't come around here."
Andrew D. Lester, 84, was charged with first-degree assault and armed criminal action, Clay County Prosecutor Zachary Thompson announced on Monday night. Thompson said the shooting had a "racial component" but that it was not mentioned explicitly in the charging documents.
Yarl, who survived the shooting, was going to pick up his siblings from a friend's house near his own home on April 13, according to a GoFundMe page created by his aunt, Faith Spoonmore.
"He didn't have his phone," she wrote. "He mistakenly went to the wrong house, one block away from the house where his siblings were. He pulled into the driveway and rang the doorbell. The man in the home opened the door, looked my nephew in the eye, and shot him in the head. Unfortunately, he had to run to 3 different homes before someone finally agreed to help him after he was told to lie on the ground with his hands up."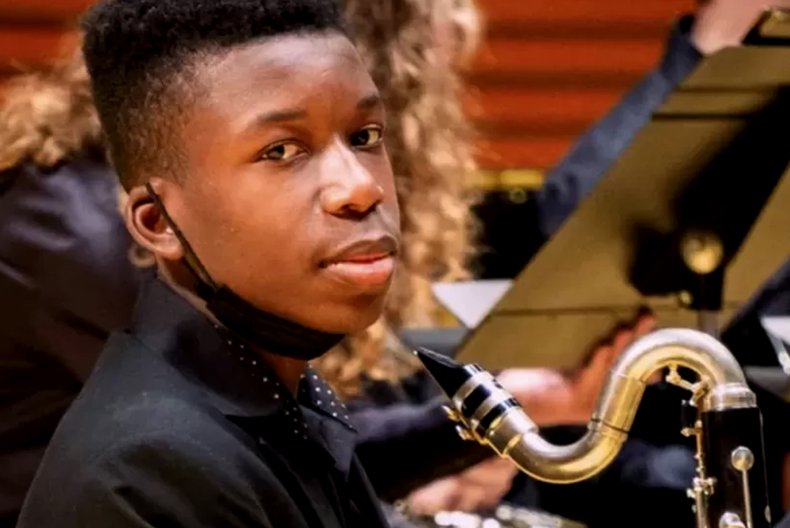 While speaking with "CBS Mornings" on Tuesday, Yarl's mother,
Cleo Nagbe, Yarl's mother, said Tuesday on CBS Mornings that her son is recovering at home and is "surrounded by a team of medical professionals." She added he likely will have lasting effects from his injuries "for quite a while."
A probable cause affidavit was released following the charges and includes what Yarl told police about the shooting. Portions of the affidavit were posted on Twitter by Matt Flener of KMBC in Kansas City.
Newsweek reached out to the Clay County Prosecutor's Office via email for further comment.
In one portion of the affidavit, Yarl informed police that he arrived at Lester's home, pressed the doorbell and waited outside. According to Yarl, Lester eventually opened the door and was holding a firearm. "He [Yarl] stated he was immediately shot in the head and fell to the ground. He stated while on the ground, he was shot a second time in the arm," the affidavit said.
Shortly after he was shot, Yarl told police that Lester said to him, "don't come around here." Yarl ran away from the home shortly after. He told police that he wanted "to keep from being shot" a third time and ran to nearby houses for help, according to the affidavit.
According to KMBC, Lester told police that he believed someone was breaking into his home and fired his gun twice as soon as he opened the door. No words were exchanged between Lester and Yarl. The station also reported that Lester informed police that "the last thing he wanted to do" was shoot Yarl but noted that he was "scared to death" upon opening the door.
Prior to the charges announced on Monday, attorneys Ben Crump and Lee Merritt, who are representing the family, told Newsweek that they wanted "swift action" from the prosecutor's office.