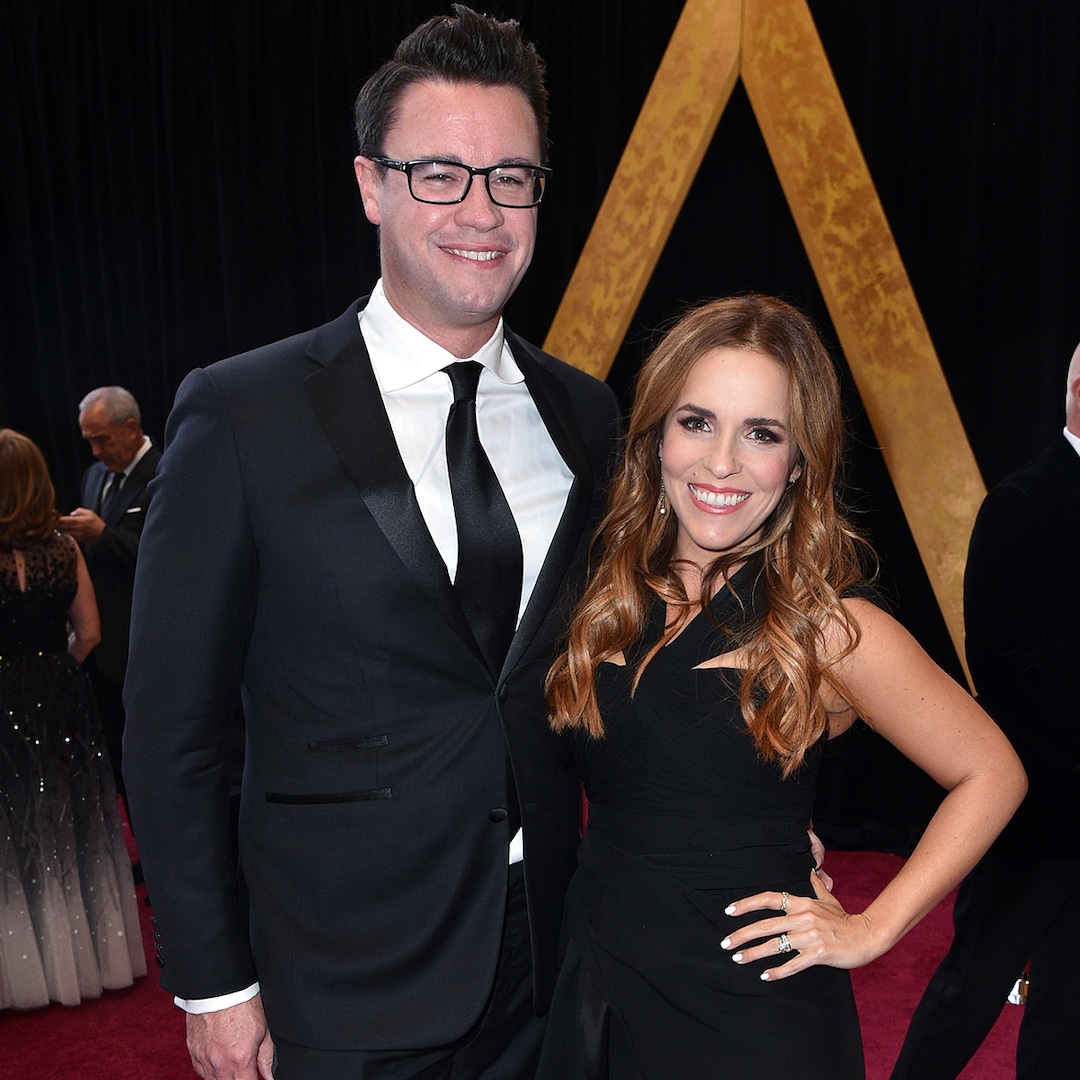 Influencer Rachel Hollis is celebrating her daughter's sixth birthday—and it is bittersweet.
Feb. 28 marked Noah Elizabeth Hollis' first birthday since her father Dave Hollis—who split with mom Rachel in 2020—died last month at age 47.
Rachel, author of the book Girl, Wash Your Face, shared a photo of Noah on her Instagram, writing, "Our wildflower turns 6 today."
In the pic, the little girl stands on what appears to be a patio, holding up a pair of red, heart-shaped sunglasses while wearing a red bomber Marvel superhero jacket and yellow shorts.
It marked her first post since Dave, a former Disney executive who also became a self-help author, passed away at his Texas home Feb. 11. No cause of death was revealed. Prior to his death, he was hospitalized for "heart issues," a family spokesperson told multiple outlets.
In addition to Noah—who appears in his final Instagram post that he shared Feb. 5, Dave was survived by his and Rachel's sons, Jackson, Sawyer and Ford.