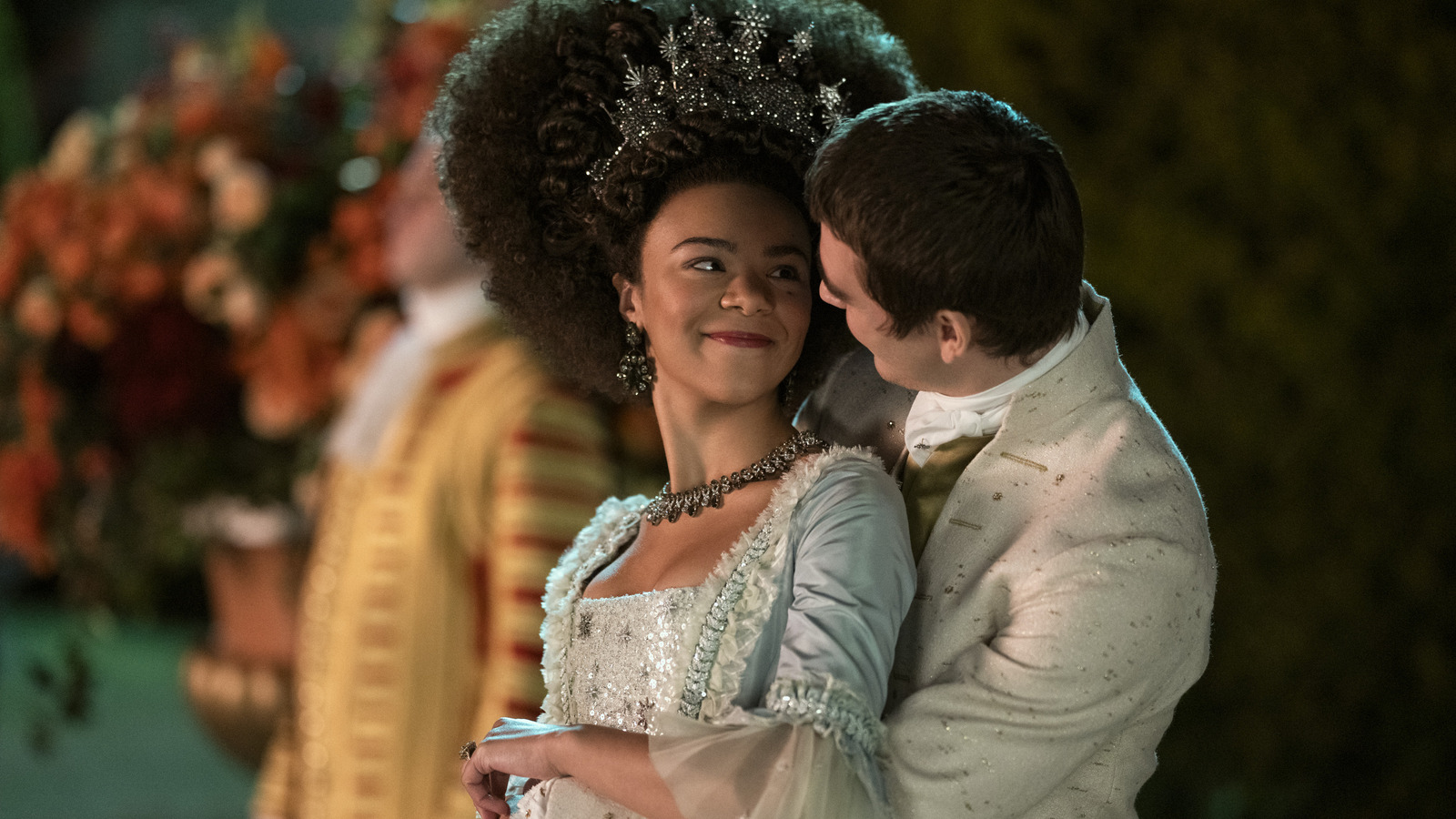 Charlotte and George are a magnetic pairing. Despite their valid frustration over being married off for the sake of duty, they luck out in the love department: they click immediately. George radiates charm, unexpectedly humble and down to earth while Charltte's no-nonsense, headstrong attitude clashes in all the best ways. They're immediately enamored and married just as fast, but that's where the problems begin. The meddling Princess Augusta (an underutilized Michelle Fairley) and the loneliness of palace life are constant issues, but the bigger problem is George himself, who spends much of the season withholding a crucial secret about his health. His distance puts the biggest strain on their marriage.
This should be cause for crisis — for a royal couple, a strained marriage has extra high stakes. They have the weight of an entire country on their shoulders.. or at least, they should. Because in truth, the differences between this and a normal "Bridgerton" season are just for show. For better and worse, "Queen Charlotte" is more of the same.
Despite a Queen-centric story, the series isn't particularly interested in the politics of the nation or the daily grind of ruling a country. "Bridgerton" always benefitted from the fact that the royals were kept at arm's length as peripheral characters — it means we can shrug off the lack of politics, and zero in on the frothy Regency-era confection. All romance all the time! But to center the love story of the royals creates an expectation for more. Yet there is next to no palace intrigue here nor any serious, weighty drama. There is occasional mention of Parliament and the survival of a nation but as far as we know, these royals never see their people or attend to any duties.