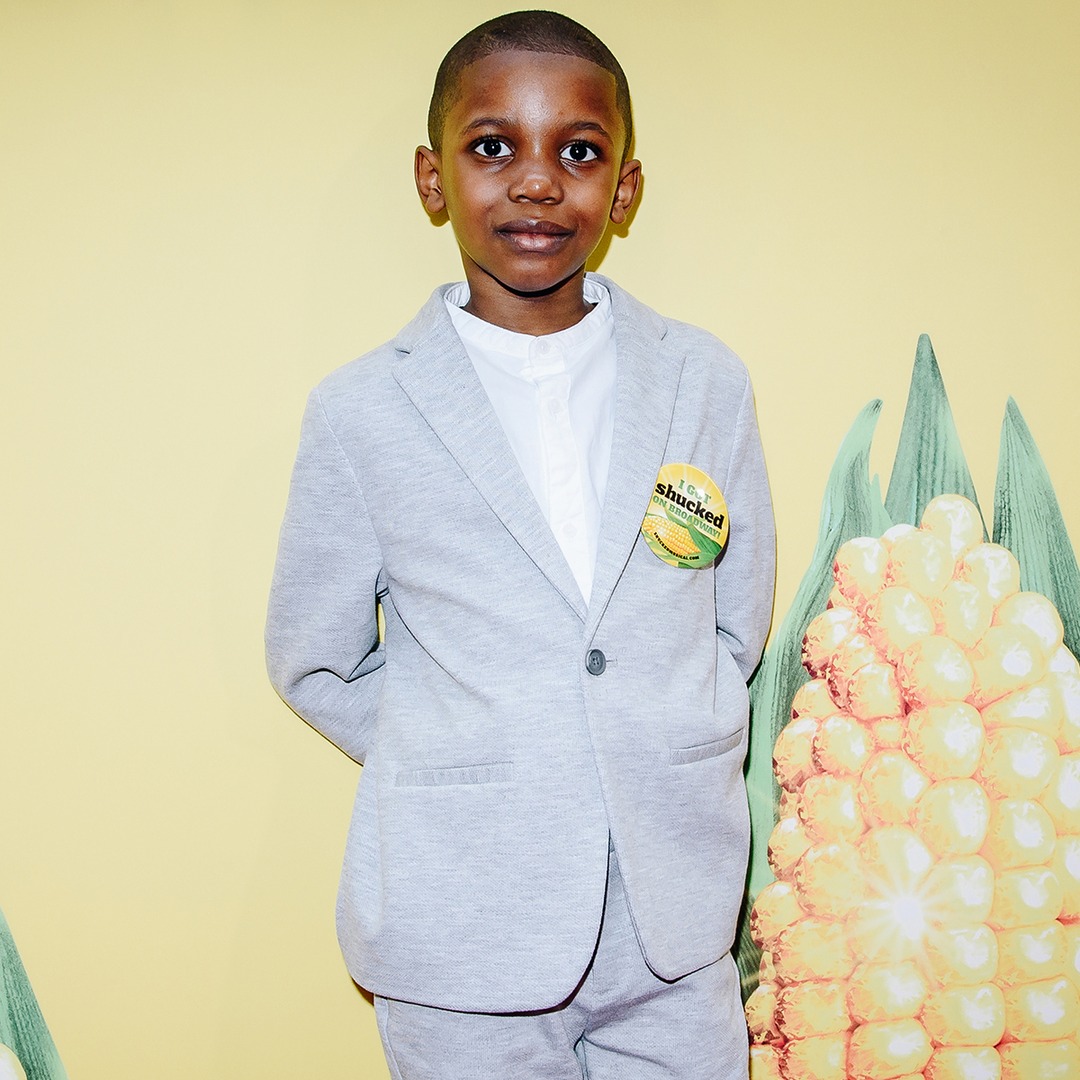 Tariq the Corn Kid is having the most corntastic time.
The 7-year-old, who became a viral sensation last August for his love of corn, recently took his adoration for the veggie to the next level—the red carpet. And it wasn't just any red carpet, Tariq attended the April 4 premiere of Broadway's Shucked, a new corny musical.
In videos from the event, Tariq is seen rapidly shucking a corn clean in 21 seconds, to which he reacted in awe. The social media star, who sported a sleek gray suit for the occasion, also posed for photos alongside cut-outs of corn as tall as him.
He also worked the premiere as a corn-espondent, interviewing celebrities like Carly Pearce and Kristin Chenoweth as well as Chase Stokes and Kelsea Ballerini, who appeared at the Broadway show together just a few days after making their red carpet debut as a couple at the 2023 CMT Awards.