New photos released on Tuesday captured former President Donald Trump in a New York City courtroom following his arrest.
Trump arrived at Manhattan Criminal Court on Tuesday afternoon and surrendered to authorities. He was fingerprinted and processed before entering the courtroom.
Several photos of Trump showed him inside the courtroom, where he pleaded not guilty to 34 charges related to his alleged hush money payment made to adult film star Stormy Daniels in 2016. Tuesday's court appearance came four days after a grand jury in Manhattan voted to indict him following District Attorney Alvin Bragg's investigation.
"Heading to Lower Manhattan, the Courthouse. Seems so SURREAL — WOW, they are going to ARREST ME. Can't believe this is happening in America. MAGA!" Trump wrote in a post to his Truth Social account earlier Tuesday.
In one photo, shown below, Trump was shown sitting inside the courtroom with his legal team.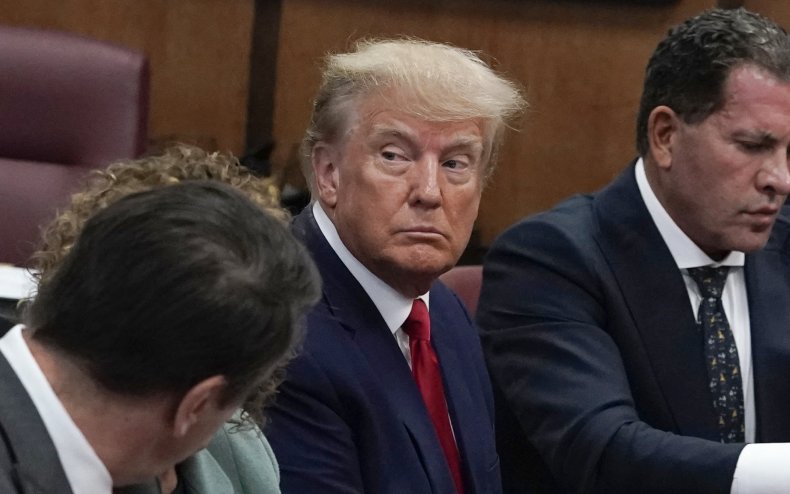 Prior to arriving at the courthouse, Trump left Trump Tower in Midtown Manhattan and held up a fist to the camera.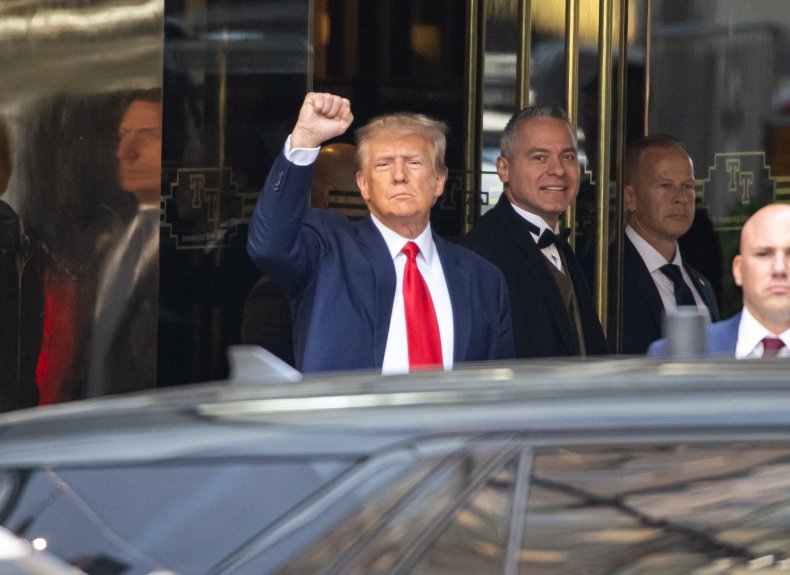 Trump entered the courtroom surrounded by his legal team and law enforcement officials.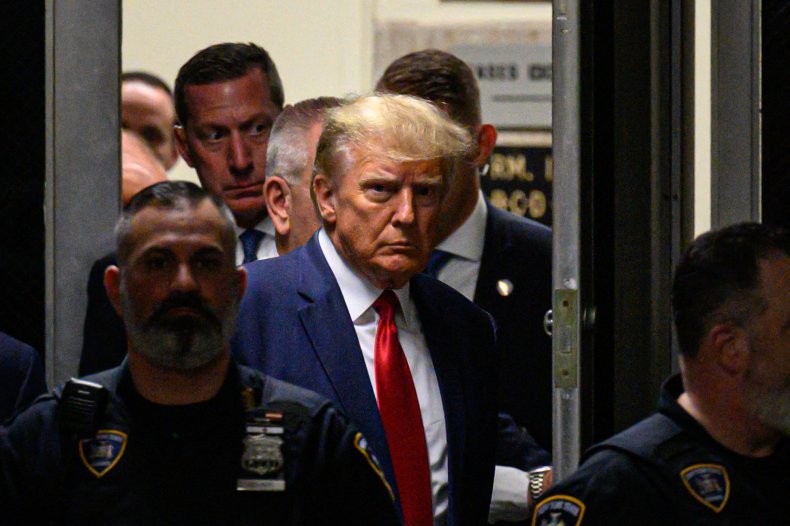 Donald Trump's son, Eric Trump, shared a photo of the former president in the courtroom and wrote, "BOSS!!!"
Another photo captured Trump leaving court.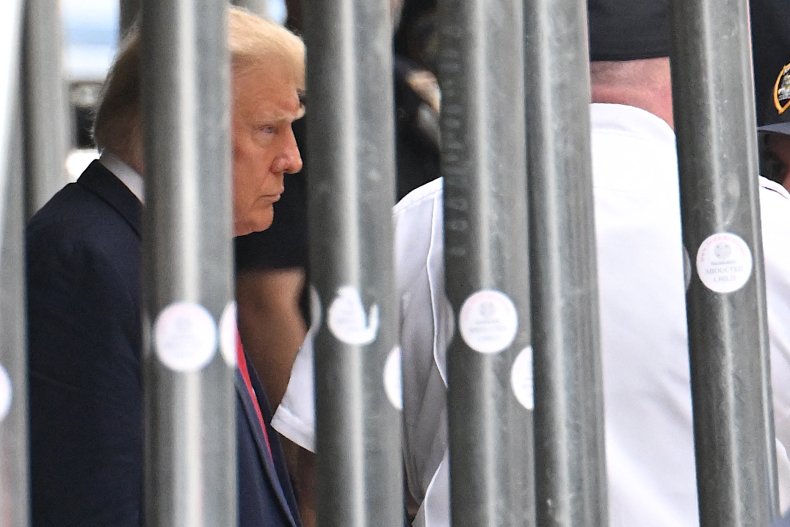 In a statement, the Manhattan District Attorney's Office said that it "announced the indictment of DONALD J. TRUMP, 76, for falsifying New York business records in order to conceal damaging information and unlawful activity from American voters before and after the 2016 election."
According to the statement, Trump was charged with 34 counts of falsifying business records in the first degree.
"The People of the State of New York allege that Donald J. Trump repeatedly and fraudulently falsified New York business records to conceal crimes that hid damaging information from the voting public during the 2016 presidential election," Bragg said in the statement.
Attorney Andrew Lieb told Newsweek on Tuesday: "It was 1,000 percent guaranteed that Donald Trump was going to plead not guilty today. The only thing that was unknown was what he was going to plead not guilty to. Now we know. It's not just falsifying a business record with respect to the Stormy Daniels hush money payments, but also a conspiracy including 34 felony counts.
"While there was limited access from the media into the courtroom, the picture of Donald Trump sitting at the defense table appears to be a somber take, which seems to show the former president realizing the magnitude of exposure that he is facing."
Newsweek reached out to Trump's spokesperson via email for comment.