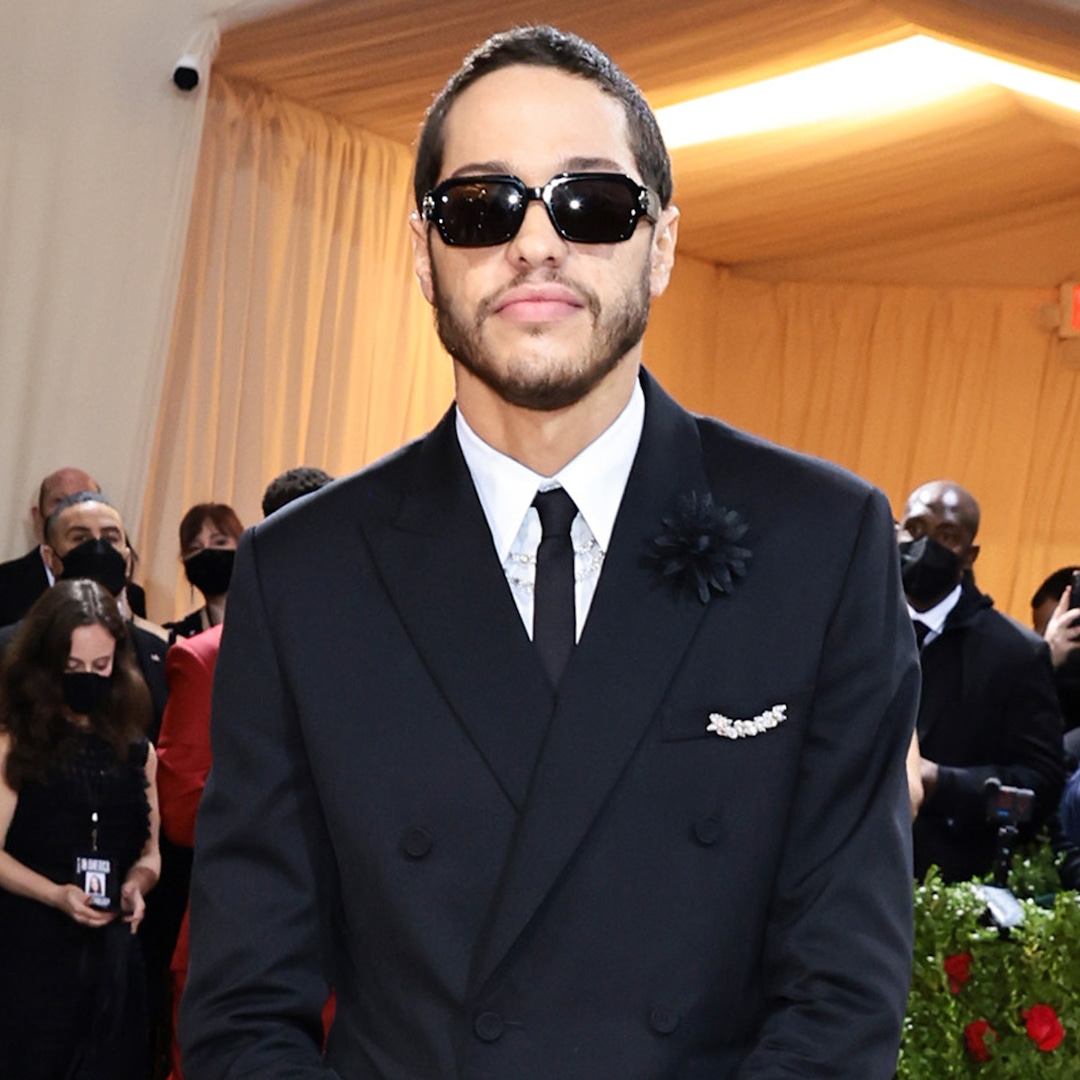 Pete Davidson is coming clean about his rumored "BDE."
Whispers about his alleged "Big Dick Energy" have followed the comedian since his engagement to Ariana Grande in 2018. It's something Kim Kardashian even admitted intrigued her about the Saturday Night Live alum before they started dating in 2021.
Now, Pete is saying the rumors are not totally true.
"I don't understand," he said on The Breakfast Club April 13. "It's really not that special. It's just [a] very normal-sized penis. It's not too big or too small."
In fact, the 29-year-old revealed some feedback he has received in the past, noting, "It's just like big enough to enjoy and not big enough for it to hurt, is what I was told."
Pete has previously said that he wasn't too thrilled when Ariana publicly hinted about the size of his manhood.
"I don't like that she talked all that s–t for my penis," he said at a 2019 comedy show, per People. "Everything is huge to her. Why would she tell everyone that I have a huge penis? So that every girl who sees my dick for the rest of my life is disappointed."